Futanari sex doll, dakimakura cover takes hermaphrodite fetish to the next level
We've seen a mini explosion in futanari-themed adult toys in Japan and we really like what we are seeing.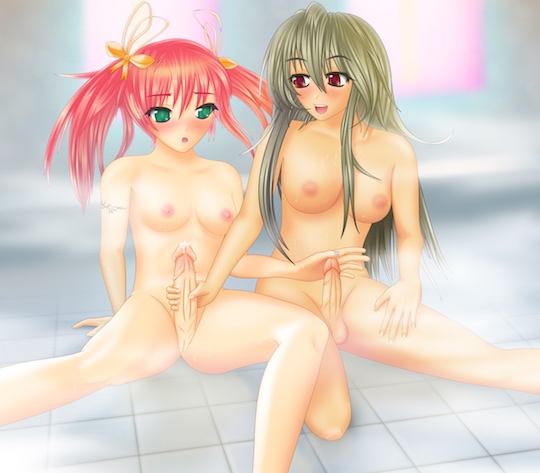 Normally relegated to the fantasy worlds of eroge, manga and anime, or obviously fake AV, these toys allow you to explore the hermaphrodite fetish in real form.
After the recent futanari masturbator toy, here is a futanari sex doll and dakimakura cover.
Tama Toys has a series of dakimakura covers and the 40th in the range is a futanari girl. The double-sided cover is nothing short of awesome, complete with giant breasts, French maid lingerie, and bukkake.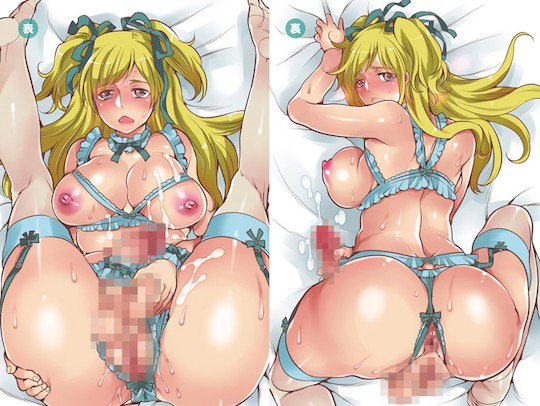 The Futanari Sex Doll, on the other hand, is made by Manzoku. Normally just an online retailer of adult toys in Japan, Manzoku like to get their hands dirty sometimes and design their own toys. The results are usually worth it.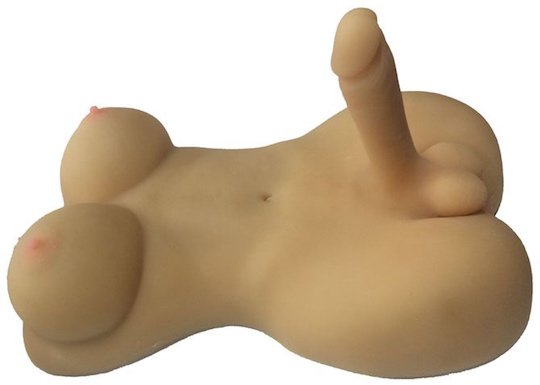 This amazing doll has a slender waist and generous bust, coupled with an anal hole and an impressive, erect cock. While there's no face or limbs, you should have everything you need for some seriously fun futanari times.