AKB48 backstage changing room selfie snafu accidentally exposes naked idol
We all love interacting with our favorite idols on social media. Following their feeds is a way to feel closer to their lives; it tricks us into thinking that we actually "know" them or could actually meet them one day.
After all, the whole original selling point of AKB48 — other than the vast number of idols in the various levels of the group — was that these were idols you could meet at "handshaking events" and vote for by at "elections".
And so we get to see the drinks idols ordered at a cafe, or their latest meal or lovely view they are enjoying somewhere.
The selfie has become another way that idols share their lives. But sometimes they go wrong. As one did very recently for AKB48.
A selfie taken of a trio of AKB girls (can anyone help us identify them?) unwittingly included a nude selfie of Satone Kubo, a 13-year-old "trainee" at the group. It was taken in a backstage changing room and was supposed to be a fun, innocent moment showing the camaraderie between the girls.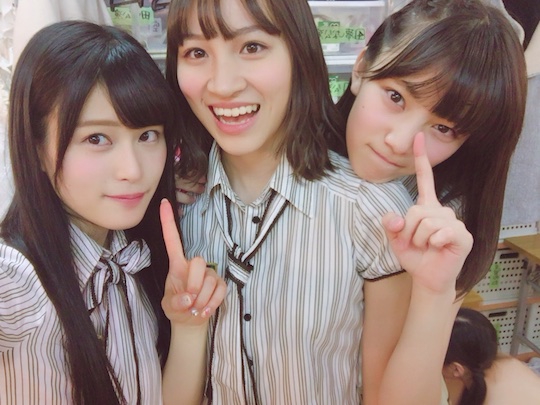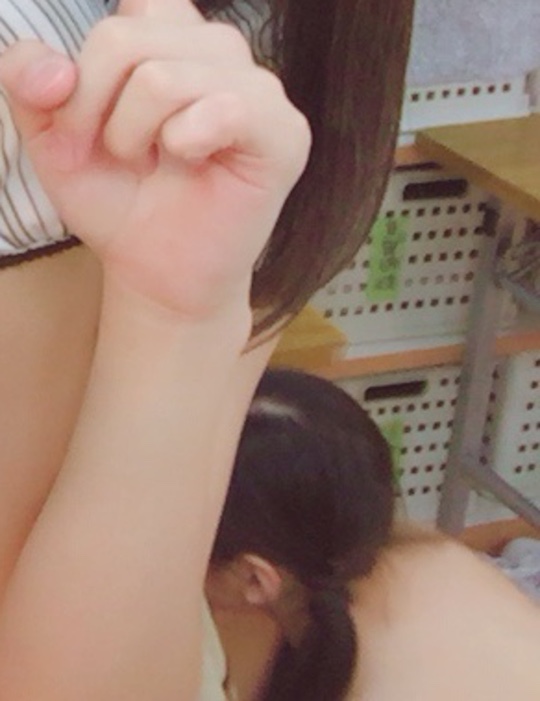 Well, as snafus go this one isn't so bad. Sure, you only see Satone Kubo's naked back but it brings up an interesting question. Does this mean that the three idols are guilty of disseminating child pornography?! Gosh, maybe us as well…
By the way, this is Satone Kubo. She promises to turn out quite a cutie, when she's quite a bit older of course.