Umi Shinonome makes cosplay debut at Comiket and it's awesome
Professional female cosplayers are some of the sexiest women in Japan, yet they tend to be confined to conventions and such events. Likewise, gravure idols are fixtures on the pages of weekly magazines but don't usually venture to cosplay events.
While various cosplayers moonlight as gradols — Enako being a very successful example — their two worlds are somewhat separate, or so it seems to us at least.
It might be because gravure favors women with large breasts and fuller hips, which might limit options when it comes to cosplay (certainly more mainstream cosplay, though the more adult ero-cosplay is another matter).
Another reason is that gravure idols frequently work behind layers of management agencies that protect them from things — hopefully gropers and stalkers — though also take most of the money they earn (idols receive a salary from their agencies in Japan). Cosplayers, on the other hand, tend to be essentially freelancers (maybe with a manager if they're lucky) who strive to build up clout and repute at conventions so they can charge fees for little things like photos, merch, and so on. It makes them more vulnerable and can lead to unpleasant scenes at Comiket.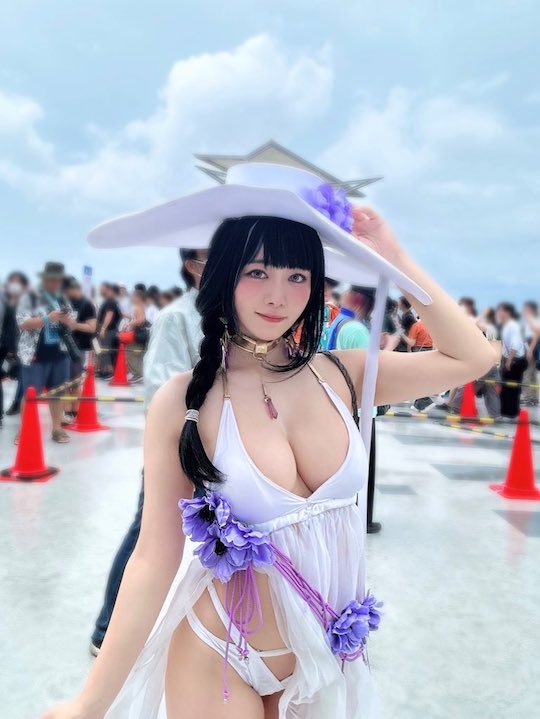 And so we were delighted that one of the current leading gravure idols, Umi Shinonome, made her debut appearance at the recent Comiket held last weekend in Tokyo.
The results were every bit as awesome as you might imagine.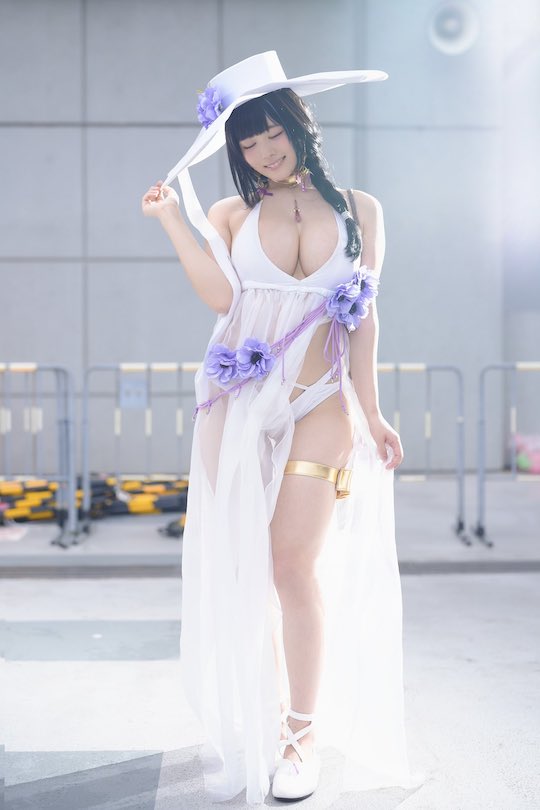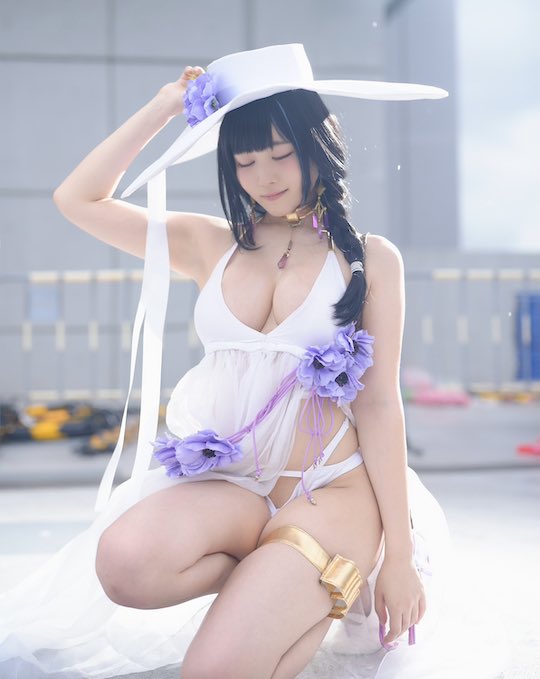 She was cosplaying as the character Mary in the game Goddess of Victory: Nikke, a choice that really does justice to her stunning breasts and curvy thighs. Inevitably, the response from fans and visitors was frenzied.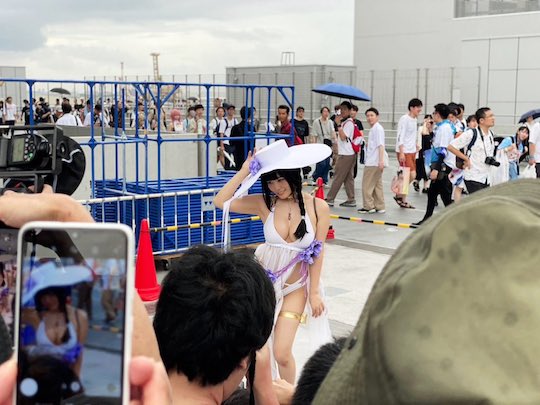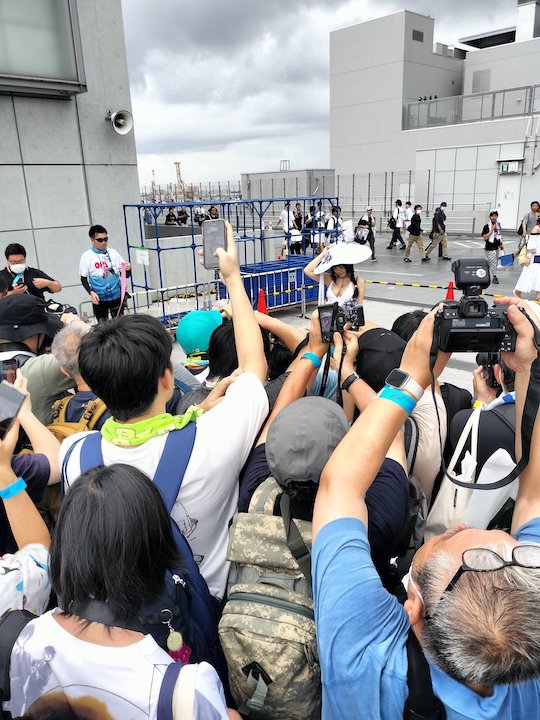 It's actually a bit of a no-brainer, since Umi Shinonome loves to share her hobbies with her fans — gaming and making plastic models — and these probably align quite well with the Comiket crowd. The 26-year-old has already accrued experience as a cosplayer and YouTuber who knows how to appeal directly to fans, so an appearance at Comiket is a perfectly natural step for her.
Shinonome also recently featured on the covers of Gravure the Television magazine and Armor Modeling.