TV announcer Kasumi Mori sexes up freelance career with Anan magazine lingerie shoot
At the risk of sounding like a broken record to readers, it's no secret that the real hot ladies in Japan are not the fashion models, the music idols, the gravure idols, or even the adult video stars.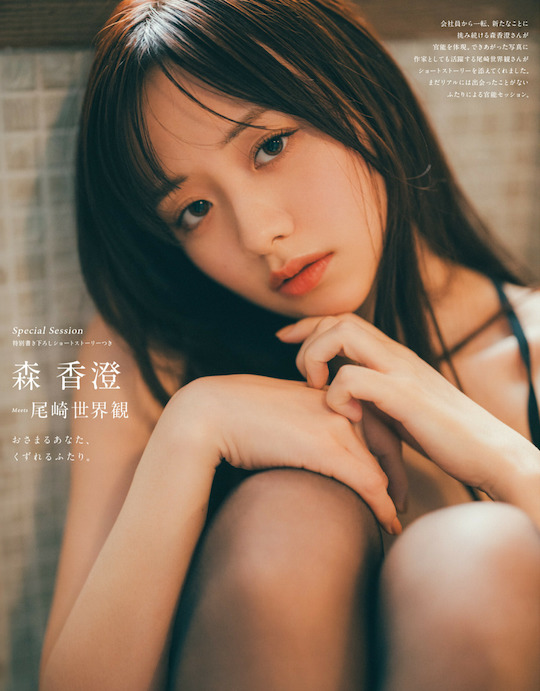 It's the TV announcers. These newsreaders and presenters combine a sophisticated intelligence — often accrued from graduating from prestigious private colleges like Sophia University, Aoyama Gakuin, or International Christian University — with a sultry office lady allure. The results are nothing stop of adorable.
And many of them are happy to move into side gigs in fashion modeling or even gravure. Cases in point: Asako Tani and Akane Taniyama.
Or even acting (with sex scenes) as Minami Tanaka has generously showed us.
Even as these TV announcers hit 40, they remain real hotties. See Mariko Seyama and Misumi Shiochi.
Sadly, our favorite announcers like Maho Kuwako, Mayuko Wakuda, and Ayaka Ogawa have yet to hear our prayers.
All too often, though, these intelligence and beautiful women are paired with a much-older male presenter, who is allowed to do much of the talking, hiding their true abilities and confining them to the televisual equivalent of a hostess.
Clearly, they aren't satisfied with this and look to side gigs or alternative careers.
The latest example is Kasumi Mori (森香澄), a former TV Tokyo announcer who is now trying to reinvent herself as a model.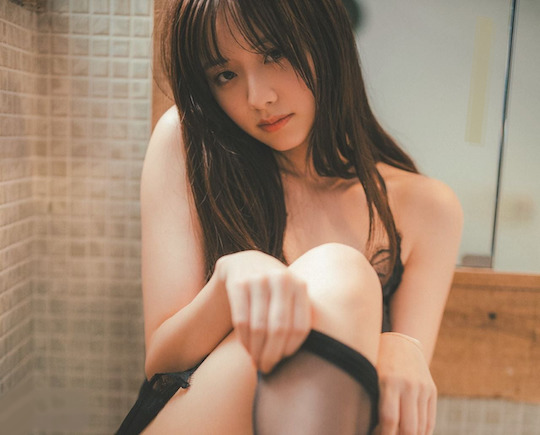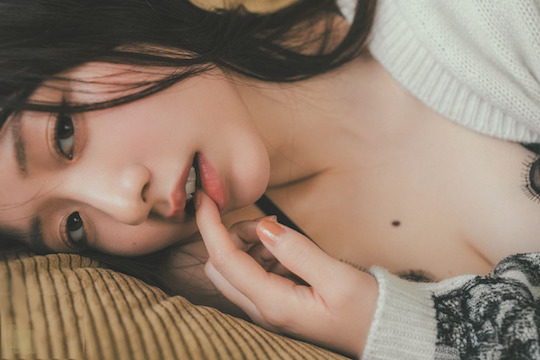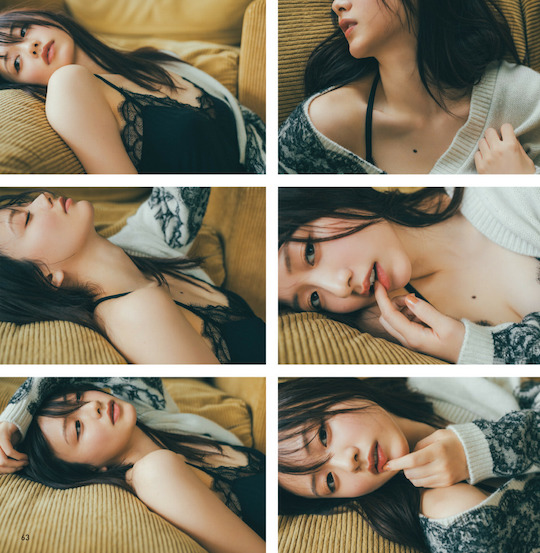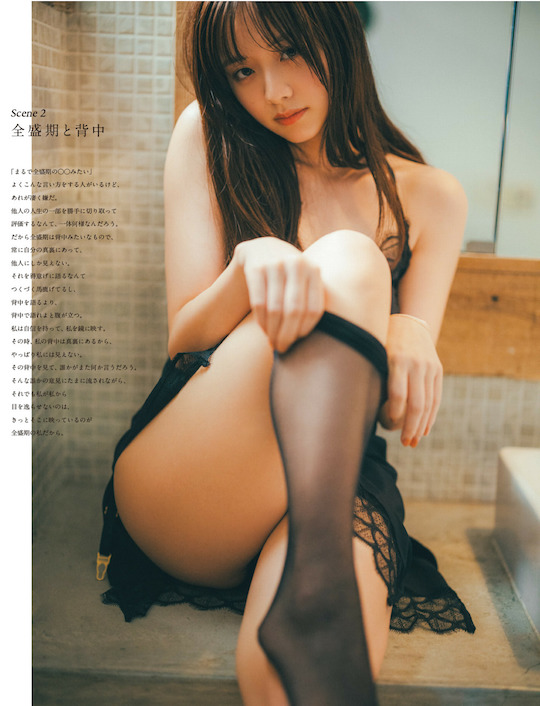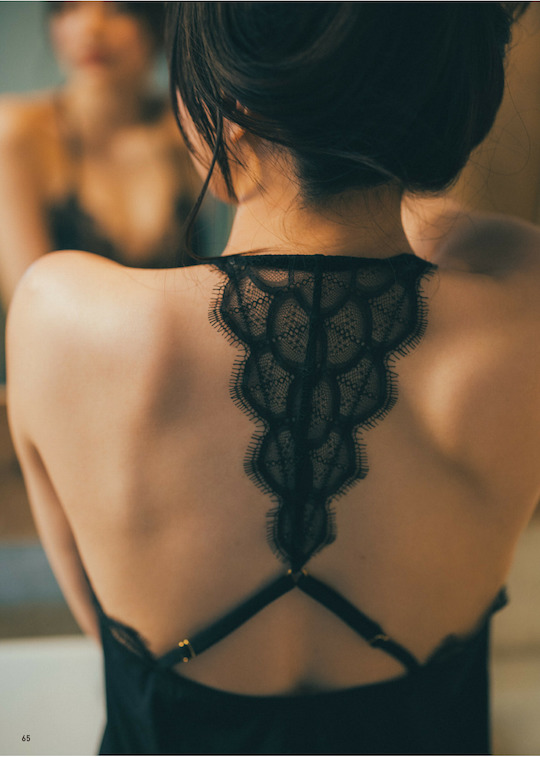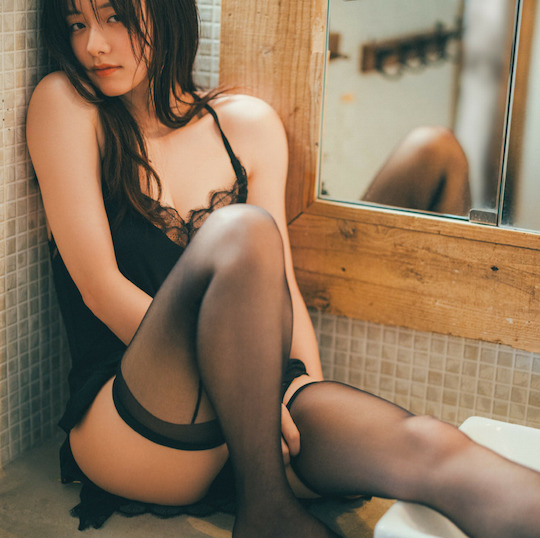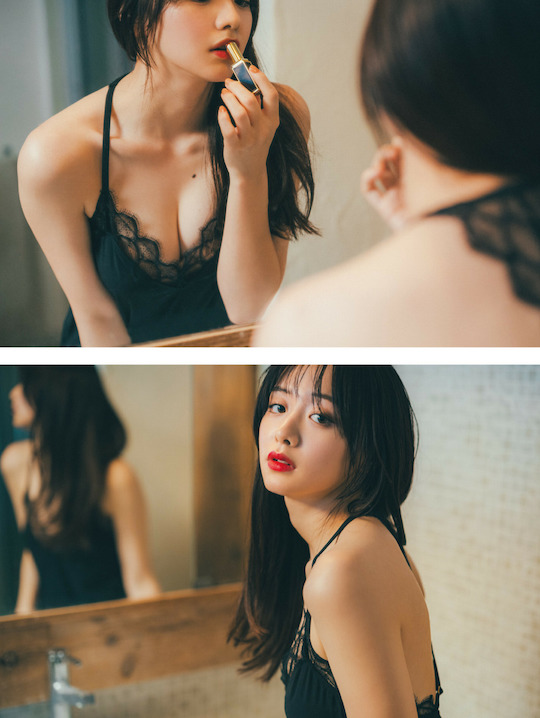 She's posed for a lingerie shoot in Anan, the magazine that has excelled at allowing models, music idols, actresses, and more sex up their look and boost their careers. It did wonders for Minami Tanaka in 2017 and helped launch her on the path to stardom. Can it do the same now for Kasumi Mori?
We love the mole on her chest. And we definitely want to be that cake.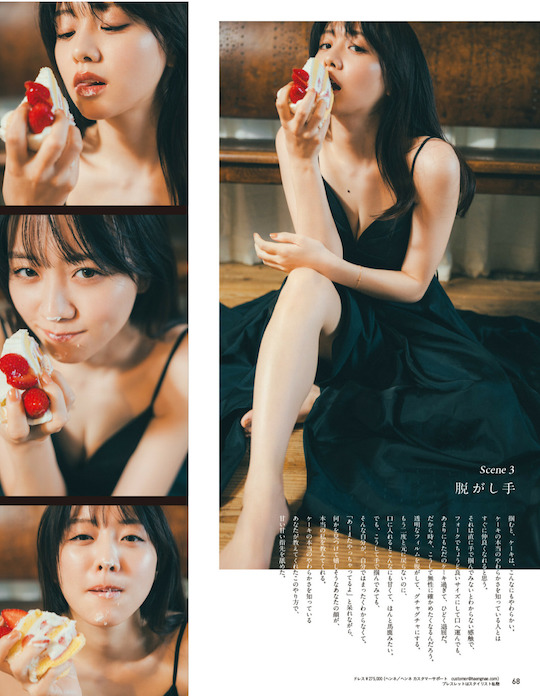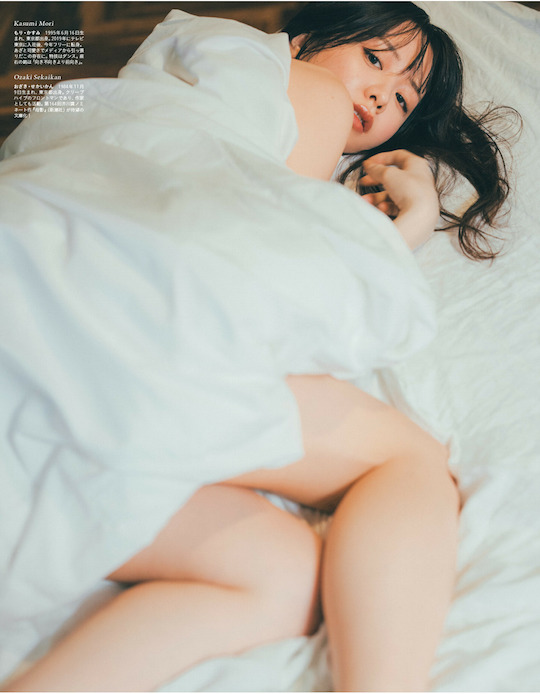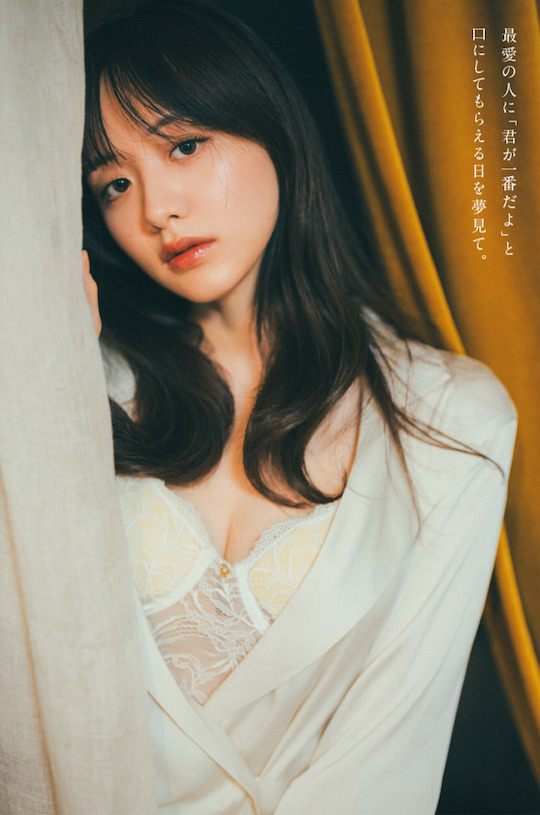 The 28-year-old is a graduate of Tokyo Woman's Christian University and joined TV Tokyo in 2019. She went freelance in spring this year.
Things are going pretty well, it seems. She also posed for a gravure shoot in Weekly Playboy in July and has a cover shoot for an issue of Big Comic Spirits this month. Let's hope she continues in this vein. Next milestone a semi-nude photo book, perhaps?