40-year-old Kyoko Fukada cements comeback with stunning cover shoot
The actor Kyoko Fukada is now 40 years old but just as hot as ever, as her cover shoot for weekly magazine Friday amply demonstrates.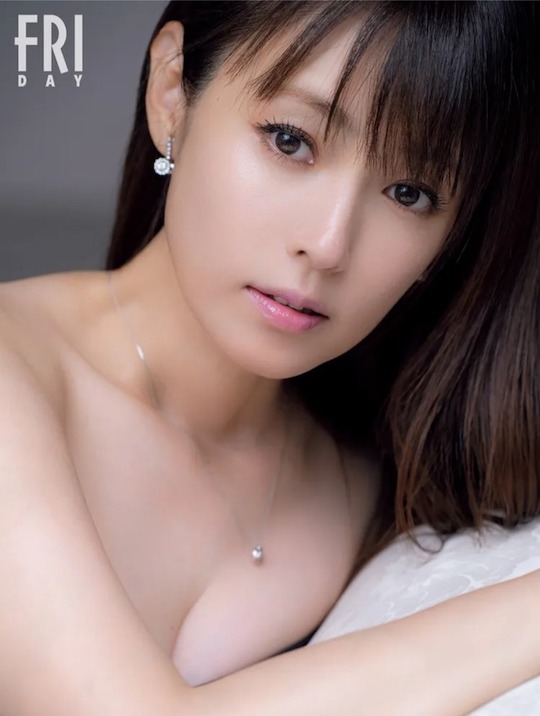 Known for her curvy beach body that she was happy to show off even as she entered her thirties, Kyoko Fukada was long a favorite of gravure magazines and this marks her first such shoot like this in some time.
Though usually the kind of celebrity you would expect to see with a smile on her face, Fukada was diagnosed with adjustment disorder in 2021 and took a break from work for several months. She's now firmly back in the public eye and enjoying quite a career surge with a lead role in a TV drama this summer.
The Tokyo native, known affectionately as Fukakyon, is unmarried but said to be in a long-term relationship.
She turns 41 in November. The shoot is a more mature and demure style than her past swimwear, and she's hiding her body underneath a dress, but we think she still looks amazing.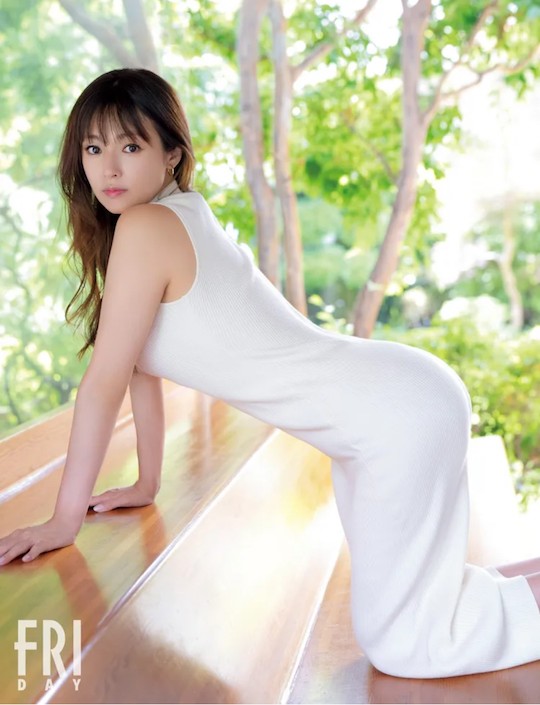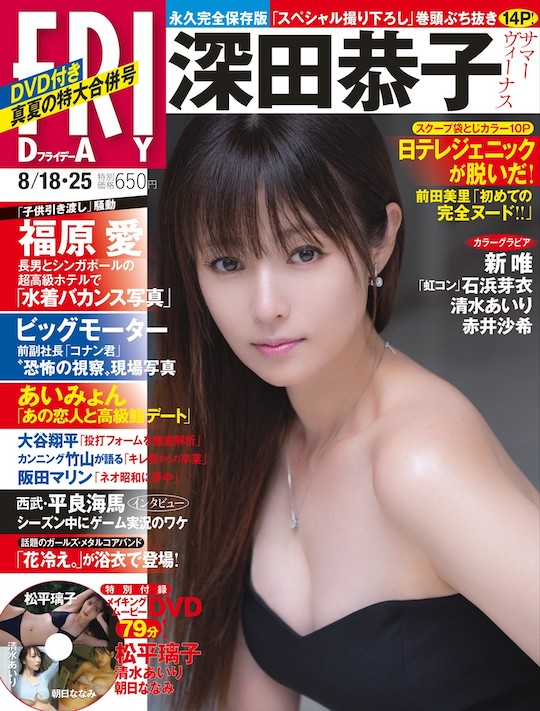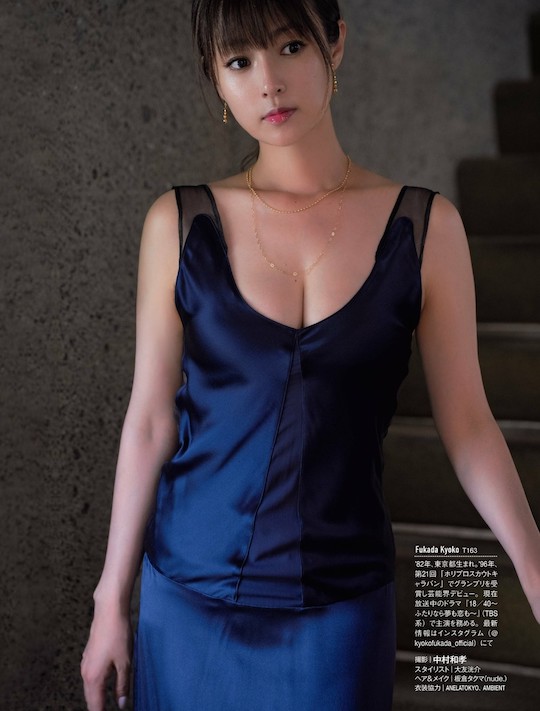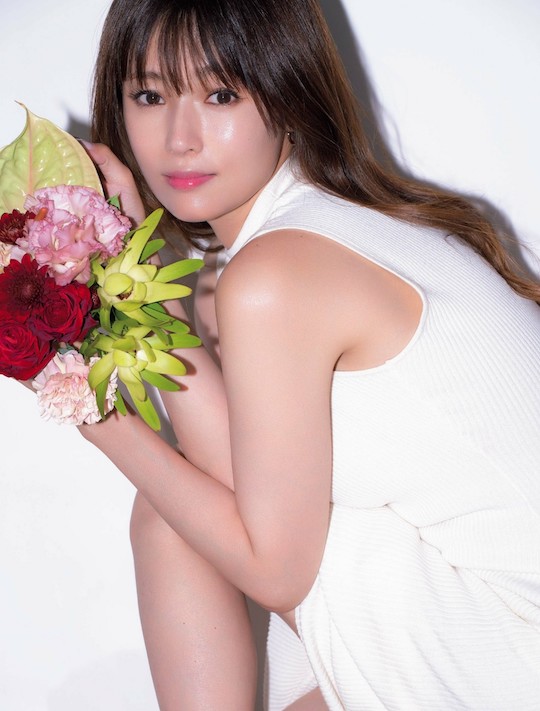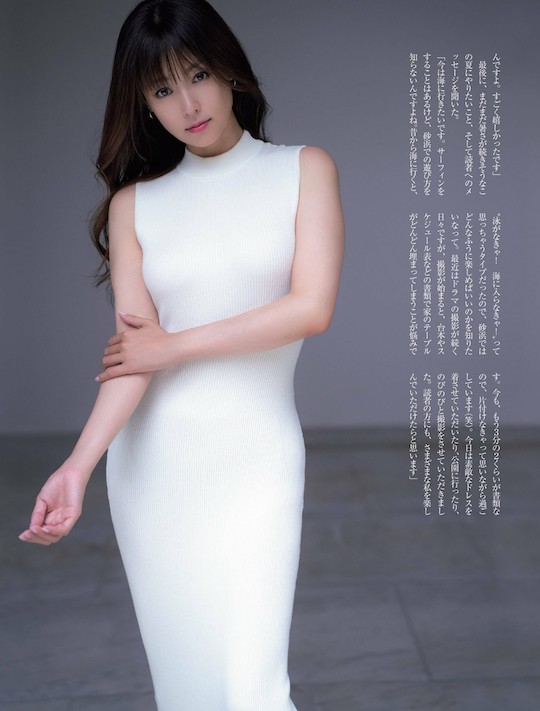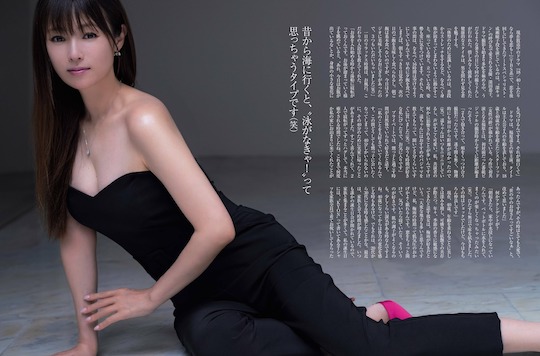 For comparison's sake, here is what she looked like back in 2016 for a Weekly Playboy cover shoot.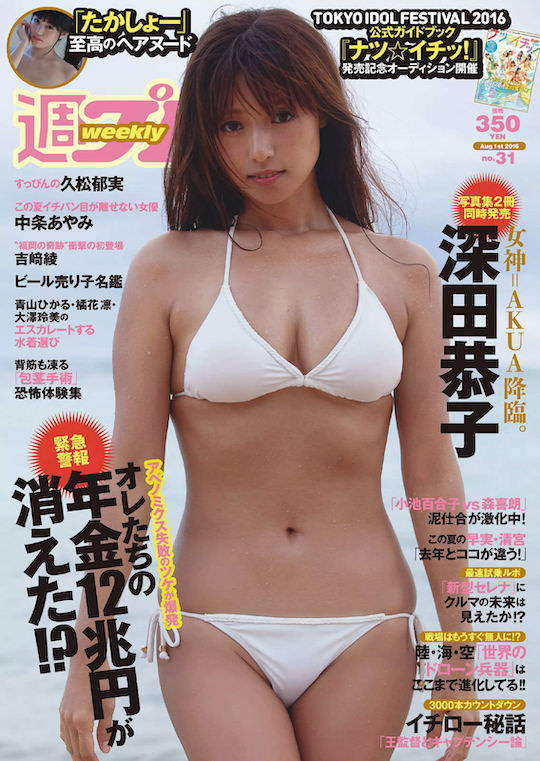 For more pics of Kyoko Fukada, see our tumblr page.