SOD Land porn theme park to reopen after five-month closure
Japan's porn giant Soft on Demand seems finally to have recovered from one of the most bizarre and shocking screw-ups in their history.
SOD Land in Kabukicho suddenly closed down in March this year after police discovered it was violating the law on fuzoku ("amusement businesses") establishments, which covers hostess clubs, brothels, and so on.
Billed as an "adult theme park," SOD Land allows visitors to meet and interact with actual Japanese porn performers (and others like sex workers and hostesses) in various ways across five floors, including bars and a space for viewing performers in swimwear.
SOD now reports that it has obtained a proper fuzoku business permit and is reopening SOD Land on Thursday, August 10, from 6 p.m.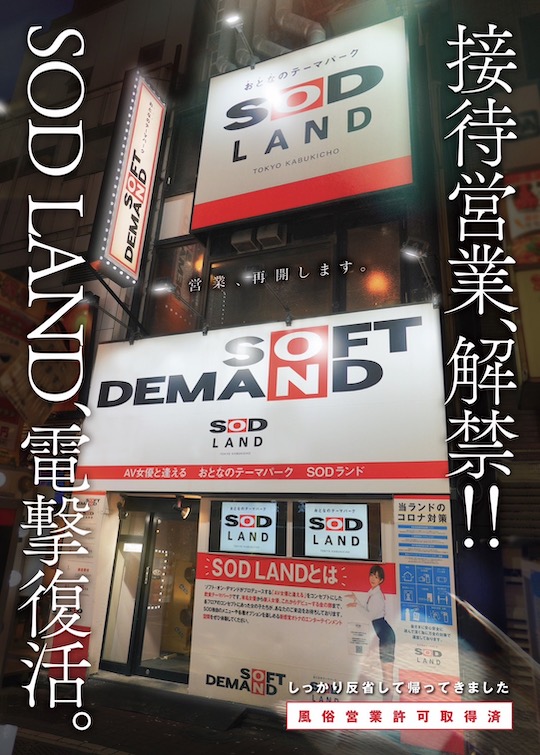 What is so strange about it is that SOD clearly spent huge amounts of money on the project, from the expensive location and building to the high-profile adult video stars they hired, and these costs were exasperated by the fact that the company bravely decided to open the venue during the height of the pandemic in late 2020 and had to integrated very sophisticated anti-Covid measures and technology.
Despite all that, no one ever seemed to raise the possibility that they weren't covered legally.
This is also bizarre since Japan's rules about registering businesses with police under the fuzoku law are not a little-known legal detail by any means, plus SOD had ample experience with operating bars and so on.
Even more bizarrely, police actually warned SOD — the biggest name in the adult industry — that it was violating the fuzoku law in December 2022, so the company had plenty of time to get its act together and avoid this trouble.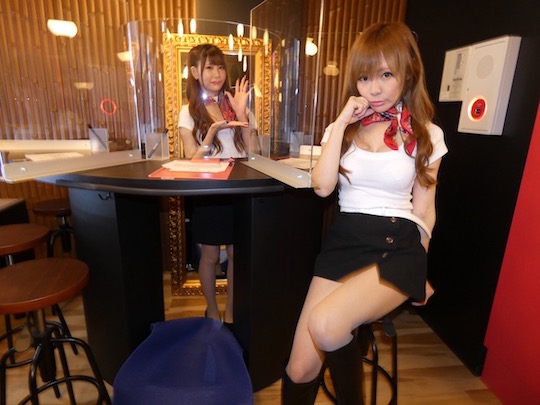 We presume some heads did roll at SOD over this incredibly costly failure, which was largely related to the operating hours, which meant it was violating the late-night restrictions in the fuzoku law unless it had notified and got approval from the authorities.
In the publicity for the reopening, SOD has acknowledged its mistake and said it has "firmly reflected" on its howler.
The fourth-floor space where visitors could view scantily clad porn stars is apparently still under renovation and won't be open yet.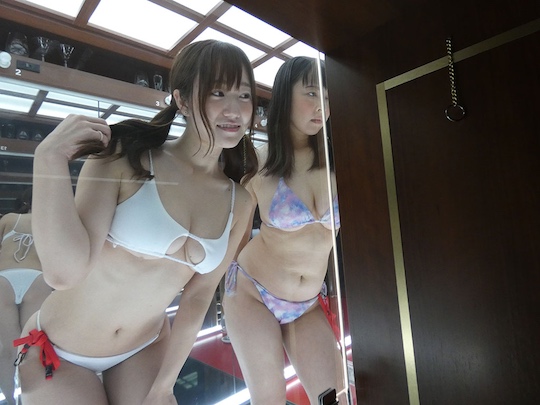 We haven't heard about the three people who were arrested in March by Tokyo police, which included the company president and the SOD Land manager. We presume they were eventually released without charge, since it doesn't seem sensible to prosecute these individuals over a collective error — and one that can be relatively easily fixed.
But who knows. The Japanese police and prosecutors have a mindset of their own. The media reports in March said the police had referred only the corporation itself to the prosecutors.
SOD Land is a curious project too because it both represents the ongoing gentrification of Kabukicho — once almost a no-go zone except if you were visiting a host/hostess club or brothel — and the stabilization of the district's reputation, since it is a stylish, accessible facility and yet is obviously part of the adult industry.