Tsubomi documentary showcases Japanese porn queen
We love Tsubomi.
The cute JAV star, recently pregnant, has won legions of fans in Japan and rightfully so.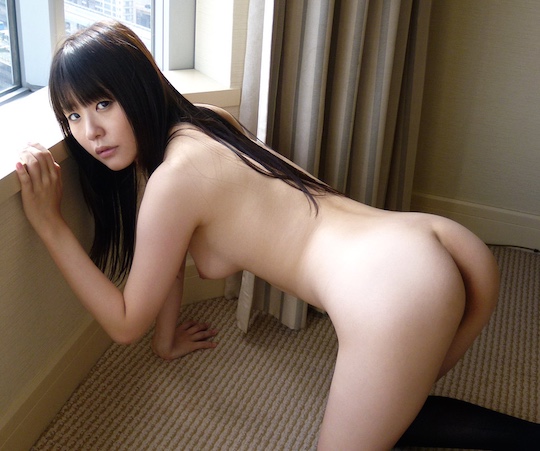 A documentary on the new Vice Japan channel looks at Tsubomi. It's in Japanese only but turn on the closed captions for English subtitles.
A highlight is at the start when she says she thinks Japanese people are more secretive when it comes to sex.
It doesn't go into any context or explore anything properly, just following Tsubomi around Akihabara as she looks at costumes and meets a few fans. There are some short clips from movie shoots.
There is quite a funny moment when she meets an Akihabara store retailer and he rather coyly tells her he is a big fan. It gets a little bit more disturbing when the cameraman points at her breasts or tries to lift up her skirt. That's crossing the line, buddy.
Tsubomi is famous for being a representative example of the "moe" type of faux cute porn star, though there is all an act to her real sexual energies which can be unleashed when she smacks and beats her male victims.