Three in four Japanese women admit to sex with a coworker
All those hundreds of thousands of office ladies slaving away in Japan's corporations are not as bored or subservient as you might think.
An online survey by konkatsu "marriage-hunting" web portal Aikatsu asked 1,162 women if they had had sex with someone from their workplaces. More than three in four women admitted to having slept with a coworker.
Given the amount of time that many Japanese people spend at their companies as well as the relatively high number of social events that take place among colleagues, especially nighttime drinking, it is not surprising that many relationships and affairs emerge between coworkers.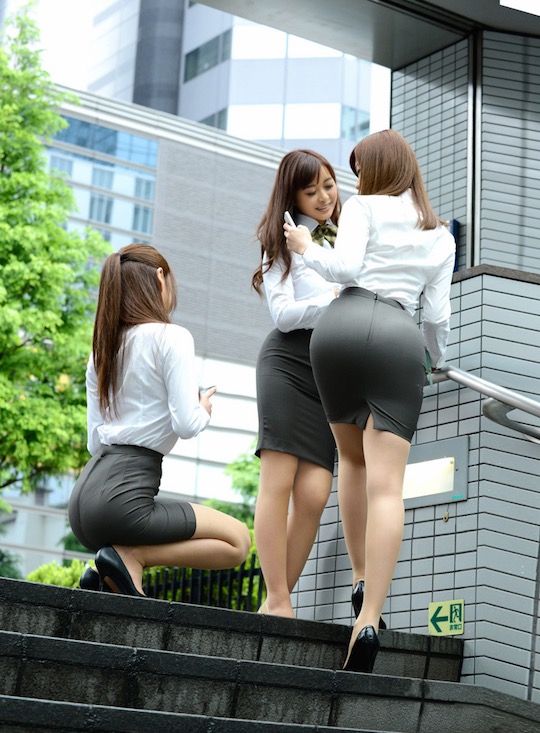 But even so, three in four women?! Over 75%?!
According to one summary of the results:
45.5% of the survey participants said that not only had they had sex with a male colleague, and that the physical union had happened without the two being in a committed romantic relationship. An additional 32.2% said they'd only crossed that line after entering into a relationship with a male coworker, leaving just 22.3% who had never mixed business with consenting-adult pleasure.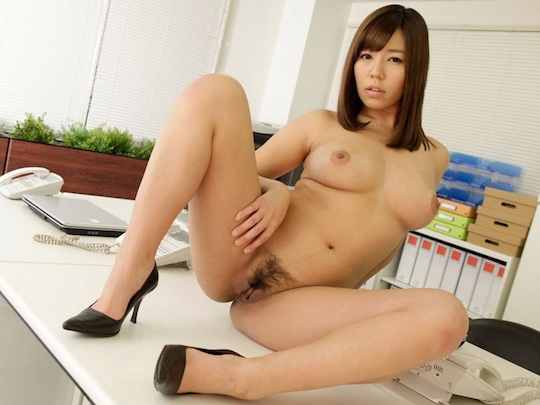 Adult video star Sara Saijo certainly looks ready for her monthly appraisal!
Of course, many of these encounters of the flesh are flings and affairs — perhaps most stereotypically between a married older male colleague and younger OL. But this might not always be the case. Married Japanese women or those in a relationship also commonly have affairs, as recent data has shown.