Tenga president reveals his true dedication to sex toy design
Japanese designers and engineers are famous for their dedication and meticulous approach. It is this mindset that led to innovations like the Prius and Walkman.
The same goes for Japanese sex toys too.
In the adult industry, while there are a fair few products that are clearly just rushed through the design and manufacturing process to make a quick yen, we never cease to be amazed by the original and striking designs that continue to emerge, month after month.
Tenga is, of course, the industry leader when it comes to design. Its sleek and stylish masturbator toys revolutionized the industry when they first appeared in the 2000s, proving the aids can be discreet and attractive as well as very, very effective.
Far from sitting on its laurels, Tenga's boffins continue to work hard — and that includes its president, Koichi Matsumoto.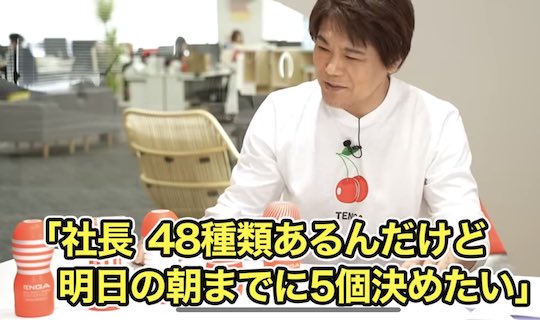 He may well be 56 years old and the key figure behind the immense global success that Tenga has enjoyed, but Matsumoto still takes his job very seriously. So much so that he recently revealed in an interview that he personally tests every product.
For example, he said, he was once told that the team had 48 designs. He had to test and decide by the next day which five would proceed to commercialization.
It requires a lot of (ahem) hard work with his penis!
Does he do it in a sterile testing lab at work? No, far from it: he quite sensibly tries to replicate the kind of relaxed environment where Tenga's customers will use their products, and so he does it all at home.
Inevitably, though, given the amount of masturbating this requires, Matsumoto has to resort to using drugs to stay hard for so long!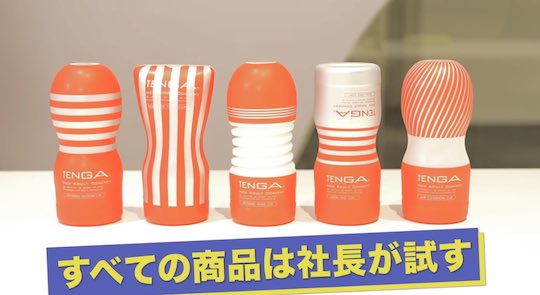 Here's the full interview with Koichi Matsumoto (sorry, only in Japanese).