Tenga Furikake rice topping spices up your food with adult know-how
The Apple of the adult toy industry in Japan, Tenga still has a sense of humor, which is often very much in evidence its marketing. After producing romantic chocolates for Valentine's Day, it continues its funny and inventive promotional efforts now with the Tenga Furikake, which is aimed at horny male students with big appetites.
No, not bukkake. There's already plenty of toys for that. Furikake, as in the topping that you sprinkle onto a bowl of rice.
Naturally, this isn't your average furikake. It contains ginger, oysters, and garlic, which are meant to improve your stamina and erectile strength. So this is furikake that will help you get harder for longer.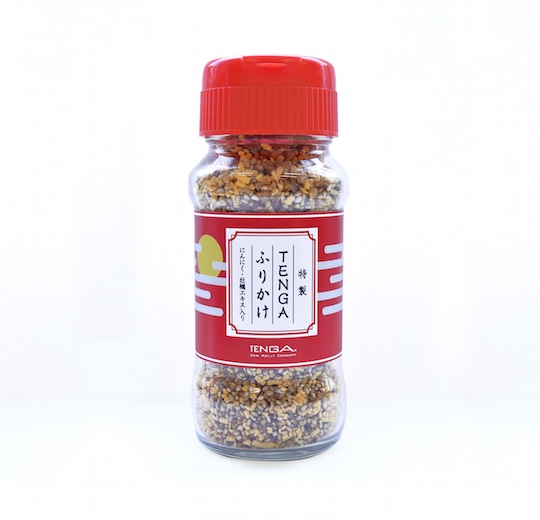 If you want to buy the Tenga Furikake, you'll have to be very lucky. Only 100 bottles are available and they are being given away free to people who buy the Premium Tenga Premium Freshers Cup — a special version of the Premium Tenga Onacup toy designed especially for college freshers starting school this month — and then enter the contest using an included QR code. Applications are accepted until the end of May but you have to be resident in Japan.