Stunning nude selfies by Japanese goddess too good to be amateur
The latest amateur nude selfie goddess to tear up the interwebs in Japan is this young angel. Her hinnyu chopping-board chest is surprisingly hot, along with her cute girl-next-door face.
But best of all is the sheer inventiveness of the series of shots she has posted online, displaying off her alluring nude or semi-nude body in a sequence of poses that really show off her normal life at home. Some of the over-exposed (technically, that is) shots feel very professional, in a deliberately "casual" and rough sort of way, and we suspect she got help creating them. Is she in fact the muse of a lucky photographer?
Yes, lo and behold — look closer at one shot and you can spot a man in the background sitting next to the model in her bed, and in another shot you can see the hungry hand of the man behind the camera, groping her modest breasts. This is not nude selfie territory, but plain old nude photography — and what a difference it makes.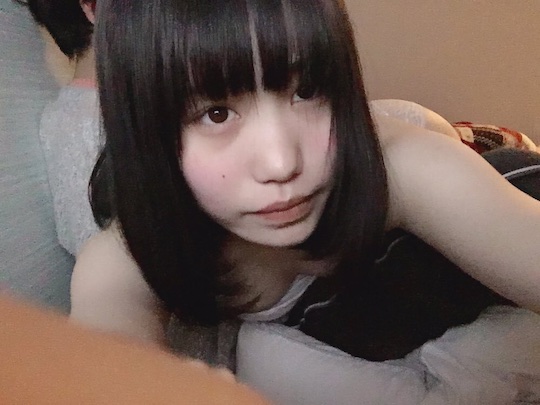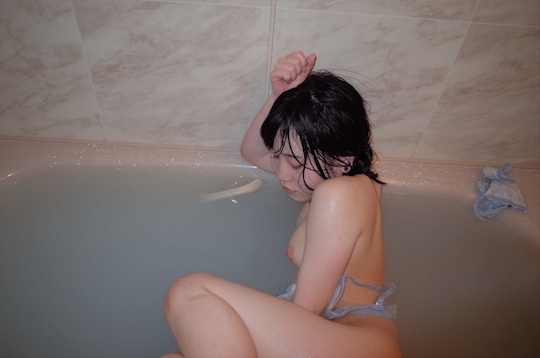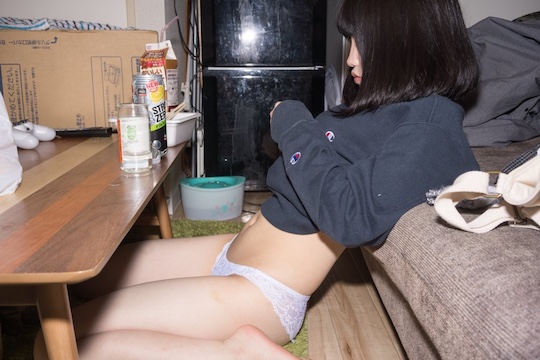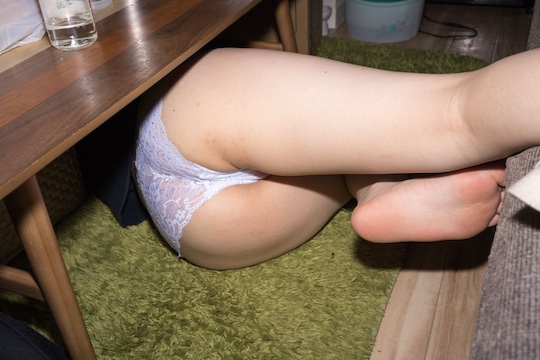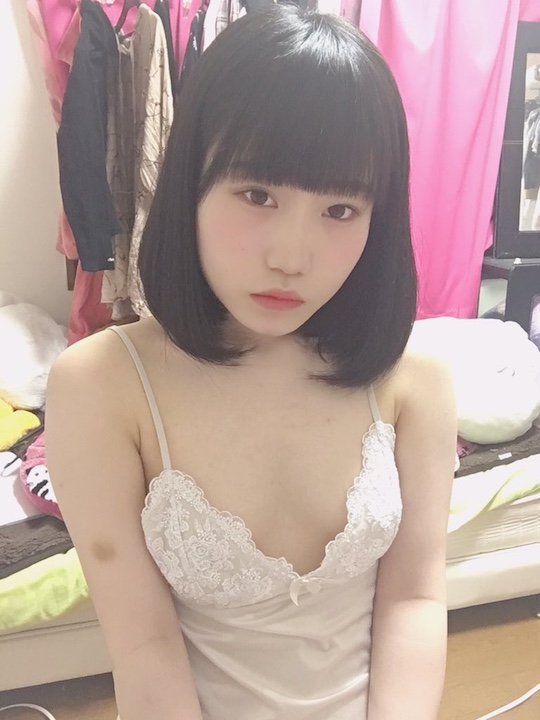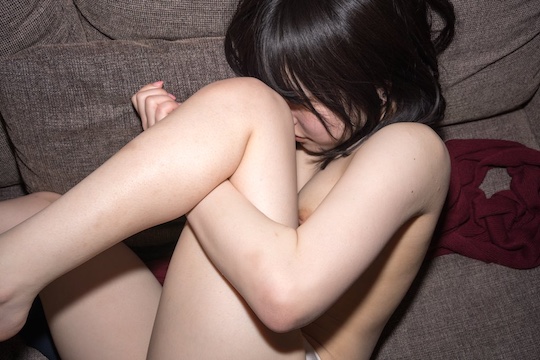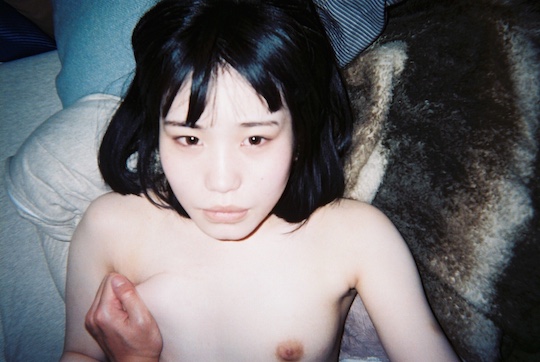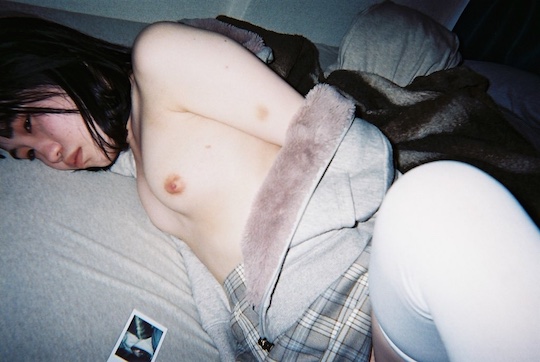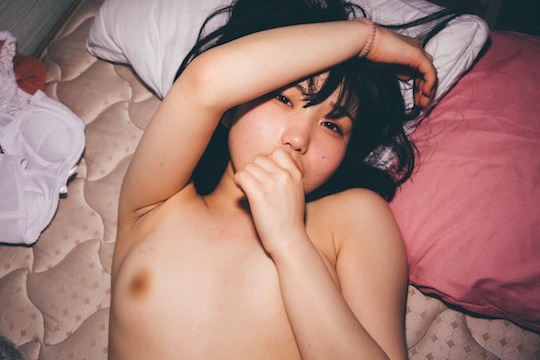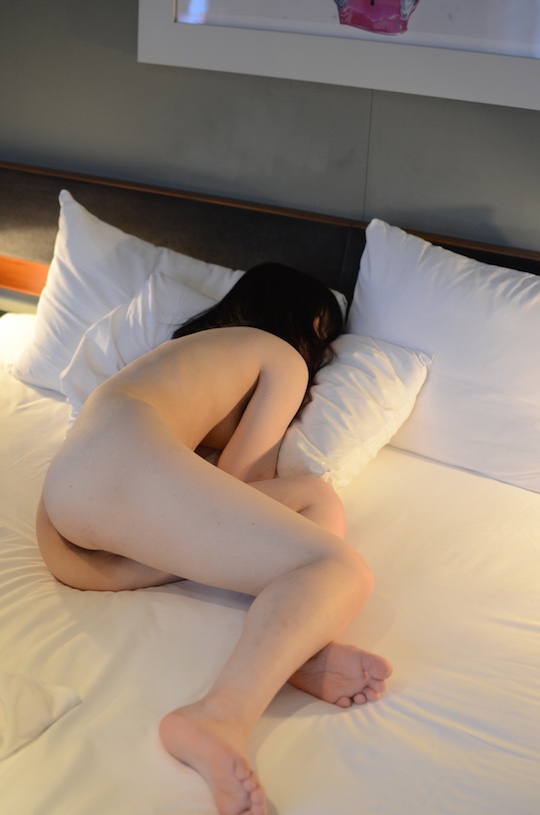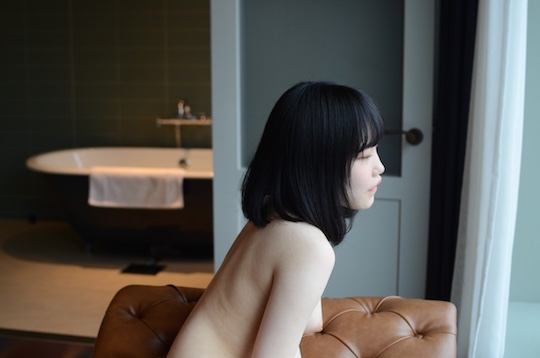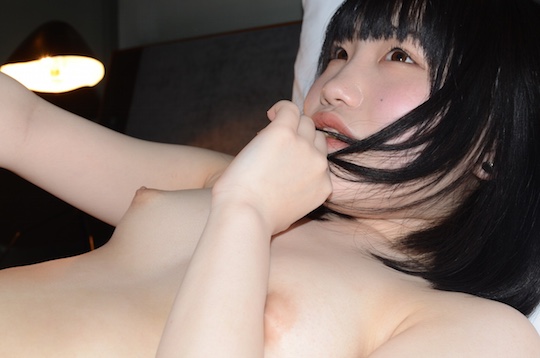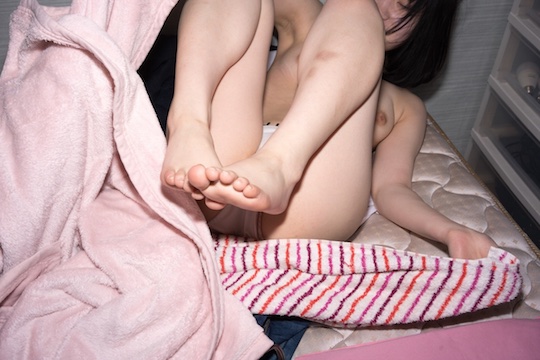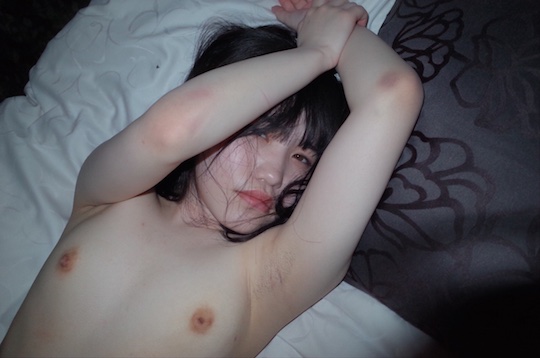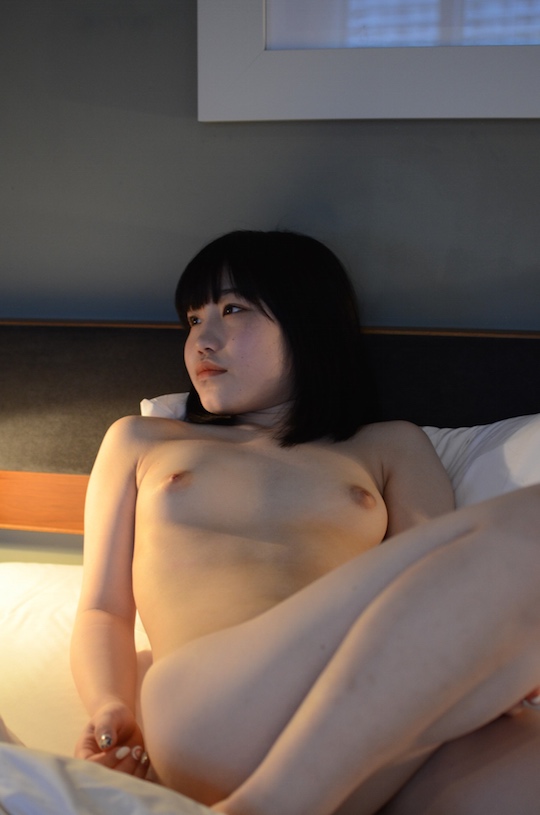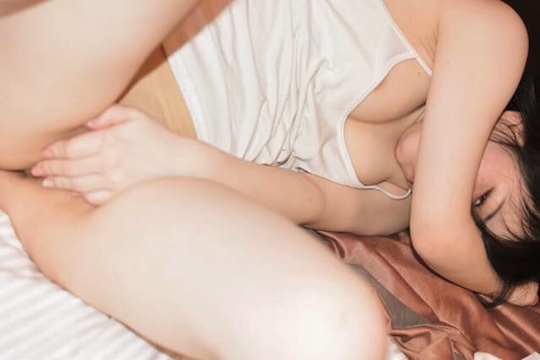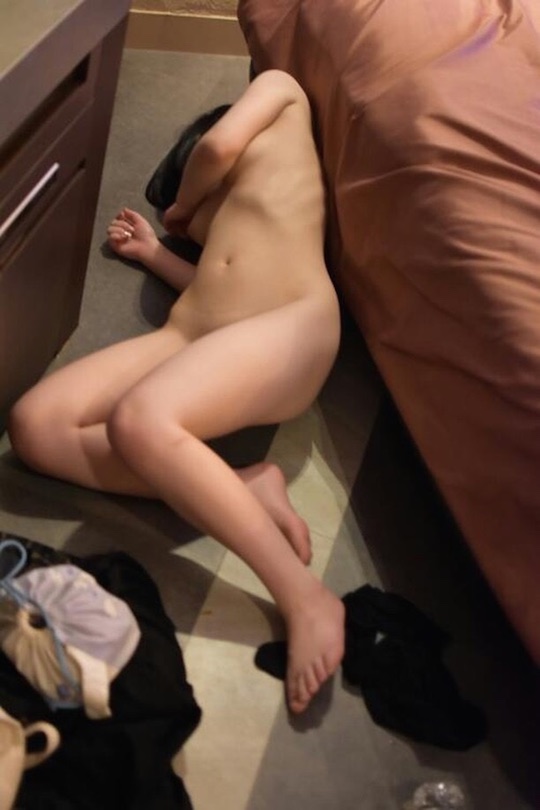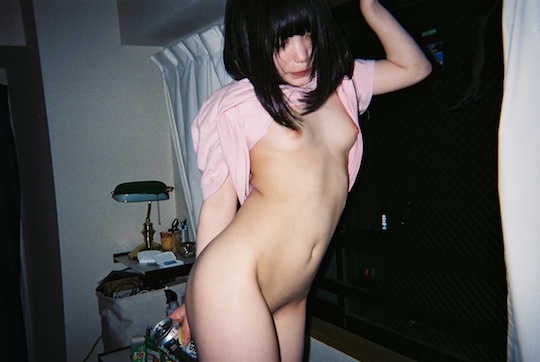 The nude shots taken at a hotel are also nice but we prefer the regular ones from her home, when it feels like you are intruding on her private lair.