Your Name Anime Parody Princess Onahole is Japanese schoolgirl fetish masturbator inspired by anime
One of the things that never ceases to amuse and amaze us is the sheer bravado of Japanese adult toys when it comes to picking subjects to parody.
Satire and emulation is a very strong part of the industry and we've seen some fun ones. Much of the time parody onaholes are catering to an esoteric crowd, based on a character from a slightly obscure eroge, manga, anime, or light novel. But occasionally the masturbator designers go all out and create something inspired by a really famous part of pop culture, such as a household drink or regional PR mascot. AV also frequently parodies other aspects of culture or even topical news stories. You haven't truly lived, for example, until you've watched Ultraman porn!
The mega-hit anime Your Name. (Kimi no Nawa.) is another example. It has already morphed into a shibari porn film starring Ayane Suzukawa as well as an onahole by Tama Toys.
Now yet another adult toy maker has come along with a new parody of the Makoto Shinkai anime — and we think it's even better than the first. The Your Name Anime Parody Princess Onahole is clearly meant to be Mitsuha Miyamizu, the main female character in the movie.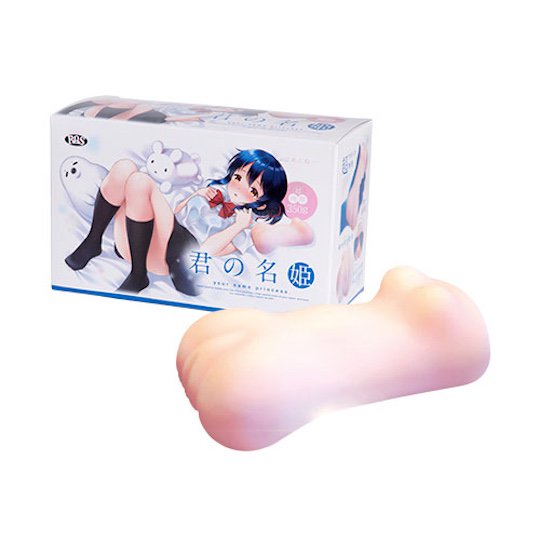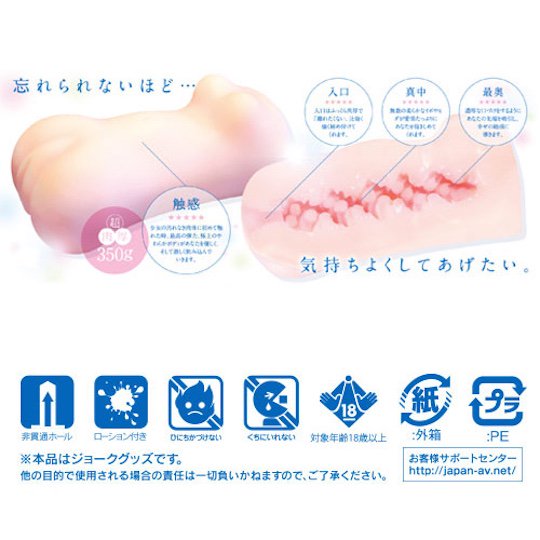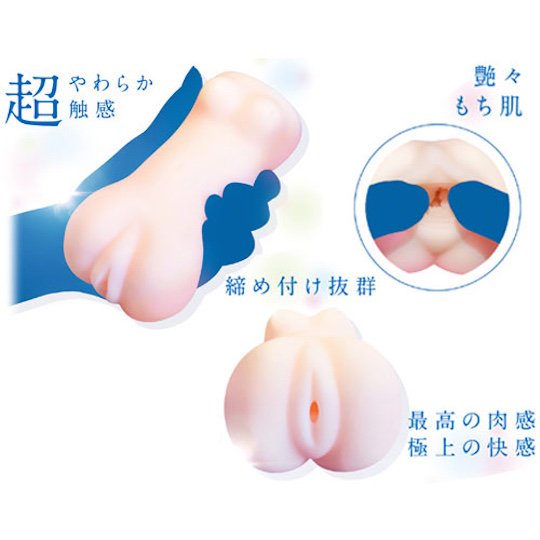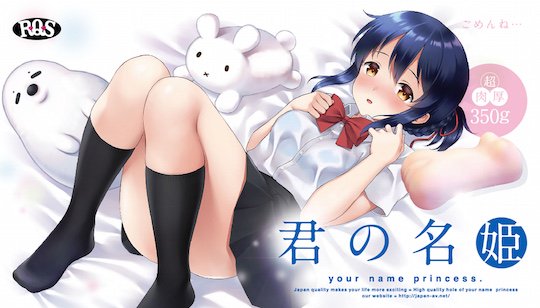 It's a relatively chunky and hefty onahole toy with modest breasts on the top that replicate the cute bust of 17-year-old Mitsuha Miyamizu (or any Japanese schoolgirl, for that matter).
When you're done enjoying the exterior — or at the same time as you are enjoying it — you can slide into Mitsuha's tight hole and experience the joy of rubbing over the nubs that delicately line her love tunnel from start to finish.
The Your Name Anime Parody Princess Onahole is now available from our friends at Kanojo Toys for global deliveries.