Old man in Shibuya caught upskirting girls during Halloween street party
Halloween in Japan means many things. It means crazy costumes and street parties. It means cars being overturned. It mean girls in bodystockings. It means a porn shoot truck. It means a top porn star in a cute costume. And it also means old men upskirting young girls.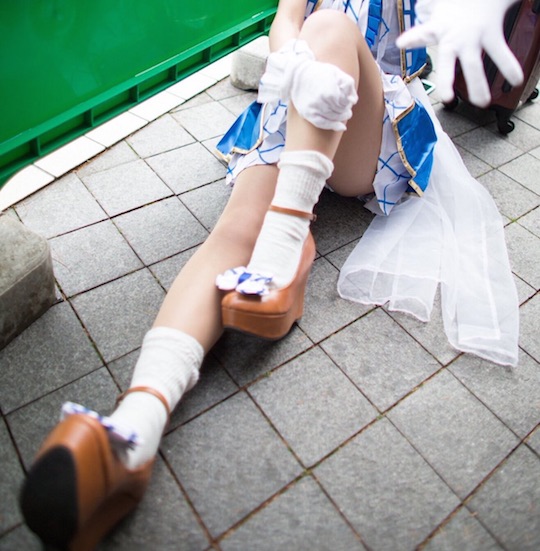 Yes, this is one of the less than savory elements of the Halloween street parties in Tokyo and other cities around Japan.
One incredulous person caught an elderly photography patently getting panchira shots of girls in Center Gai last weekend during the height of the Halloween revelry. He seems barely aware that others might be watching him as he crouches down low, points his lens towards the passing legs, and uses a flash to light up the panties of the girls obliviously walking by.
Well, there is some irony in that the person who caught the man filmed him without his consent and then uploaded it to social media for thousands to see. Justice or hypocrisy? You decide.
Over the weekend, five people were arrested in Shibuya during the Halloween street party for vandalism and voyeurism. Tonight it's Halloween itself, so we can expect Shibuya and other areas to be packed with revellers. Let's hope there's no more serious trouble so the police don't shut down the party next year!