Magic Mirror Truck one-way glass porn vehicle on display in Shibuya during Halloween street party
This year, in addition to crazy numbers of people in cosplay on the streets, Shibuya also hosted trash cans that spoke to you in porn stars' voices when you filled them up with your garbage.
And that wasn't the only porn-themed attraction in Shibuya over the Halloween weekend.
Regular viewers of Japanese AV will be familiar with the "magic mirror truck" series that features a vehicle installed with a one-way glass wall. It travels around the city, looking out at unsuspecting citizens on the streets while all manner of sexual antics take place inside.
Porn industry giant Soft on Demand set up a magic mirror truck in the love hotel district of Shibuya, which led some people to conclude that a porno was being shot inside the vehicle. There wasn't, as it turns out, but it was a great chance for AV fans to get a closer look at this iconic mobile porn studio.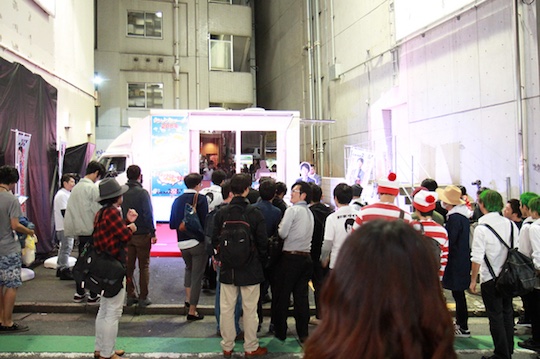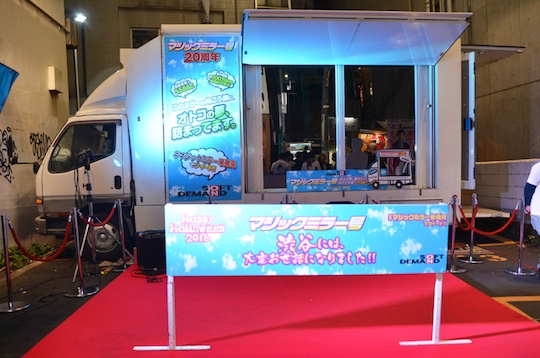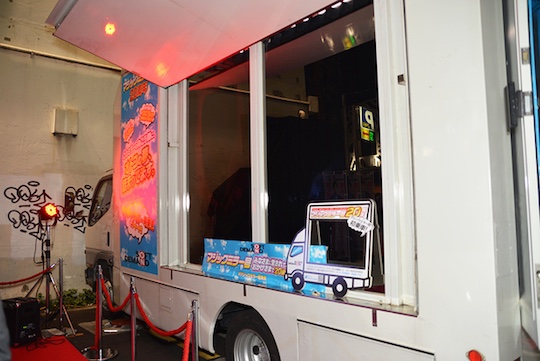 It was essentially a promotional installation and it certainly did a great job at luring people to take a closer look on October 29th. The porn star trash cans were also set up in front.
Soft on Demand also organized its employees to help clean up Shibuya the following morning.