Soft on Demand helps clean up Halloween in Shibuya with Adult Trash Boxes, loaded with porn star voices
Over the weekend, Halloween was even more of a crazy street party than last year. Though rain made Friday a wash-out, Saturday saw Shibuya transform into a veritable carnival of cosplay and costumes, almost all of which seemed to have nothing to do with Halloween in the traditional sense and more to do with looking wild or sexy. And there's nought wrong with that, my friends.
All these thousands of people assembling in Shibuya for one night only does create one annoying byproduct, though: trash, and lots of it.
To help deal with the problem, AV retailer and producer Soft on Demand (SOD) set up three "adult garbage cans" in Shibuya.
The cans were loaded with a total of 60 audio responses recorded by actual porn stars Mana Sakura, Masami Ichikawa, Makoto Toda, Rin Asuka, Iori Kogawa and Marina Shiraishi.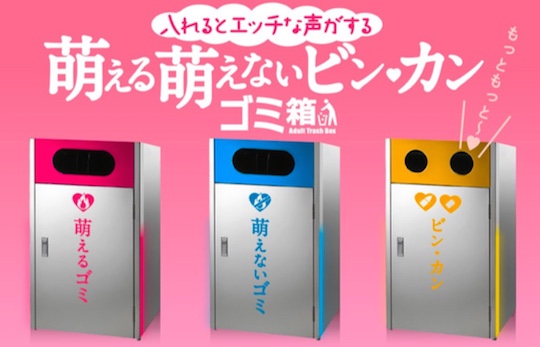 The Adult Trash Boxes were designed to take three kinds of waste: burnable ("moeru", but written with the characters for "moe"), unburnable (moenai, again playing on "moe"), and cans and bottles.
Phrases include "more, more" and "you're so big". In particular, the phrases related to "size" were decided by sensors that measured the magnitude of the bottle or trash you were putting inside. The audio also changed when the trash cans started to fill up ("I'm so full", and so on).
The audio style also varied between the cans.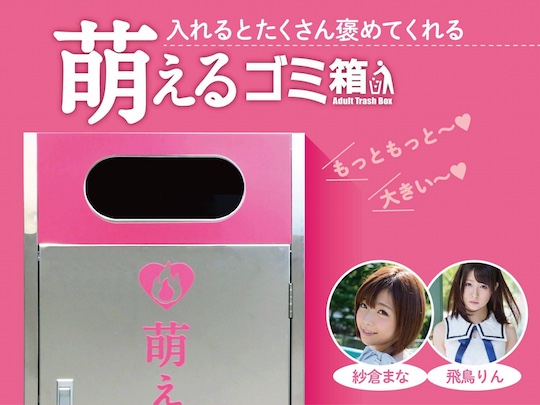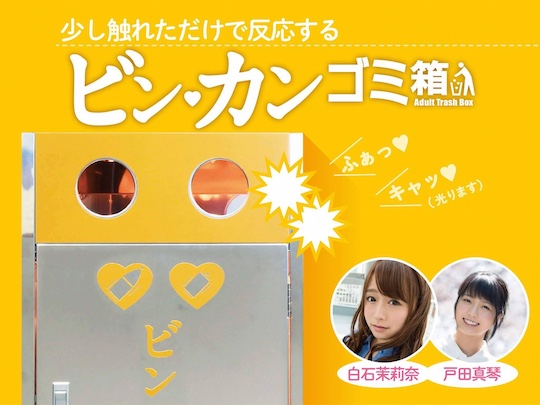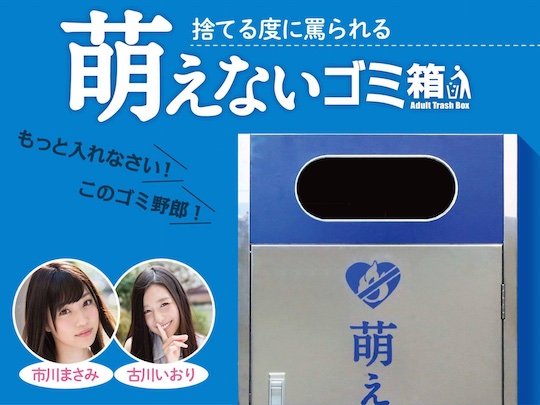 The cans and bottles trash can (Makoto Toda, Marina Shiraishi) responded to even the smallest touch.
The burnable trash can (Mana Sakura, Rin Asuka) praised you for putting in a lot.
The unburnable trash can (Masami Ichikawa, Iori Kogawa) scolded you for not putting in another
The three trash cans were located from 7pm to midnight on October 29th in the car park for Club Asia, a night club in Dogenzaka and in the heart of the love hotel district of Shibuya.
What a great idea! Now this is something that will really encourage people to be friendly to the environment. Perhaps they should be permanently installed at all tourist sites.