Check out the sexiest woman at the Shibuya Halloween street party
This year's Halloween street party in Shibuya has proved controversial even before October 31st after a near-riot broke out. A car was overturned and five arrests made.
As we know, the Halloween costumes worn by young people in Shibuya and other areas of Tokyo often have little if nothing to do with the traditional Halloween theme. It's often just an excuse to wear funny or outrageous costumes before the winter sets in. Tenga costumes have been a common choice in previous years.
There's also a lot of flesh on display: demonstrating once again the resilience of the Japanese female to the cold when the urges of the flesh are in full flow.
The sexiest lady at the Shibuya Halloween street party over the weekend was easy to spot among the crowd of thousands, primarily because she was wearing almost nothing.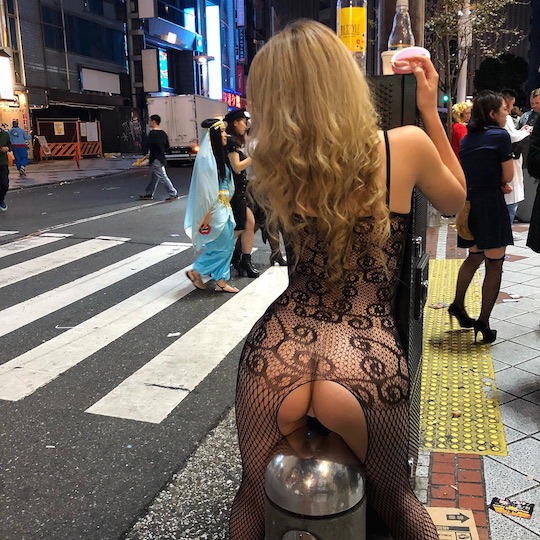 This slinky gyaru wore a see-through lace bodystocking, rubbing her crotch up against a bollard on Saturday night. The bodystocking was open at the rear, revealing her tanned buttocks and thong.
It seems to be this lovely young lady. This is what she looks like from the front.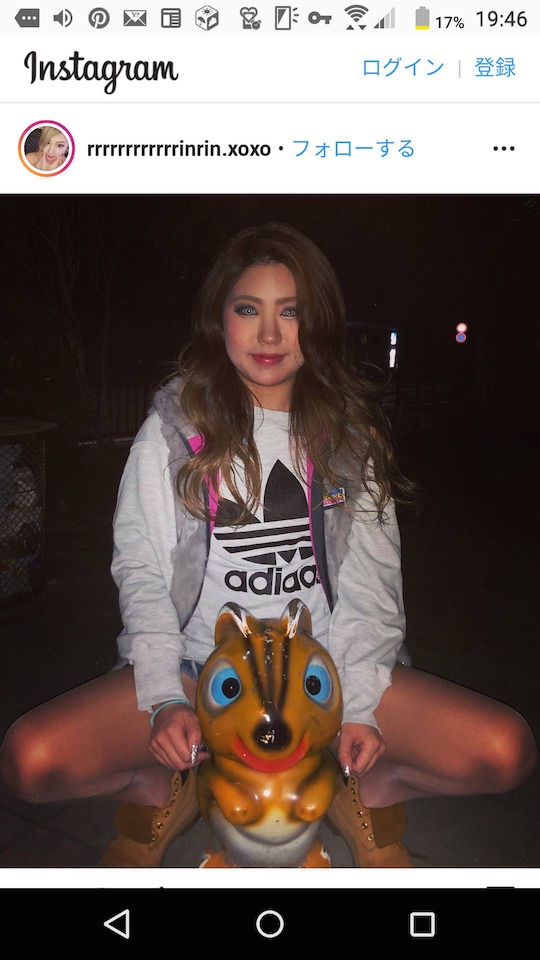 Though she shared the visual delights of her Halloween costume on Instagram, it surprisingly has not gone viral. Where's the justice?
Let's hope she's back on October 31st itself so we can give her all the "likes" she deserves.