Nol Hotpis sex machine integrates warming, audio, and piston functions
We don't pay that much attention to the adult brand Japan Toyz but perhaps we should, given the strength of its latest release.
The Nol Hotpis Heated Sex Machine is an adjustable electronic masturbator, powered by USB. Its name refers to its "hot piston" concept and it balances a sleek, futuristic look that is much more minimal than the Rends A10 Piston and closer to the Genmu Oral Air Blow Job Electric Masturbator.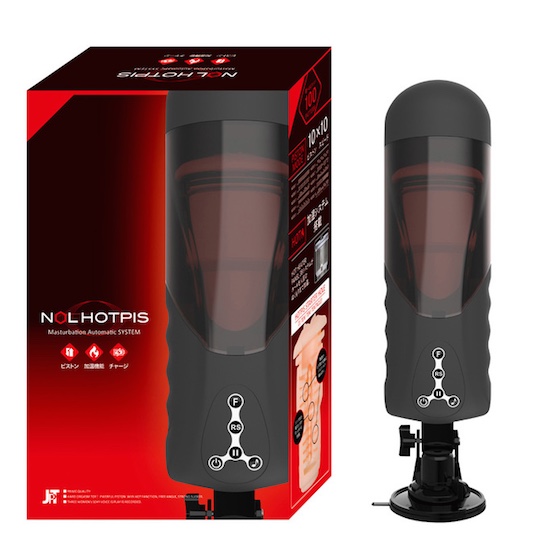 There are three features we like here.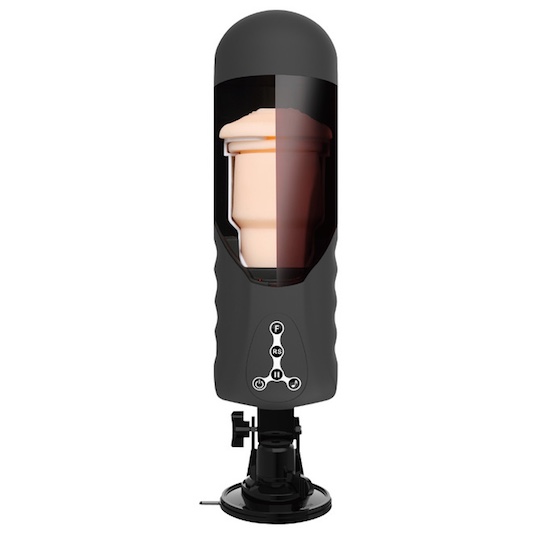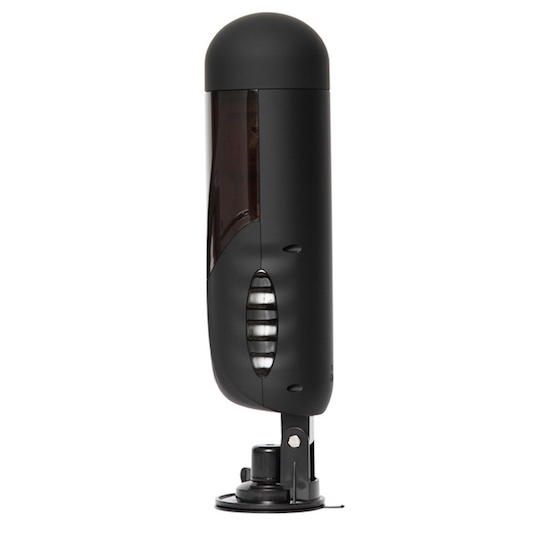 Obviously the piston is great, with its ten speeds and ten patterns. Coupled with the inner cup that is included — designed with lots of "tentacle" appendages to tickle and stroke your glans and shaft — the oomph driving the pleasure is just fantastic. Sorry but we don't have a video to show you, but rest assured that there is some serious horsepower here.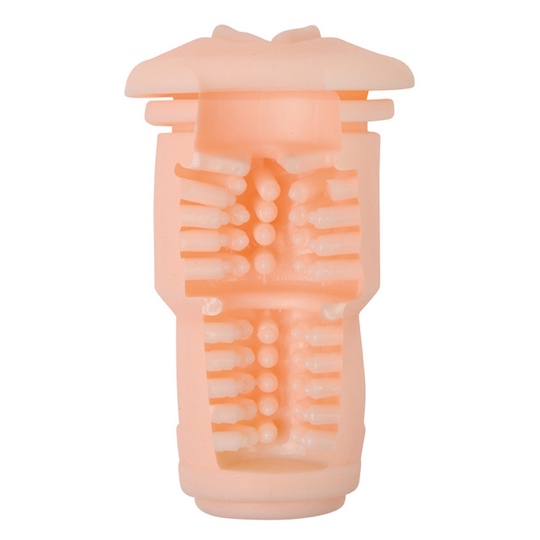 Secondly, as mentioned before, the toy has warming functionality, so the insertion experience will feel like you are penetrating something realistic and, importantly, human. This is great because the integration of the heating feature means you don't have to use a separate "warmer" device, as is frequently the case.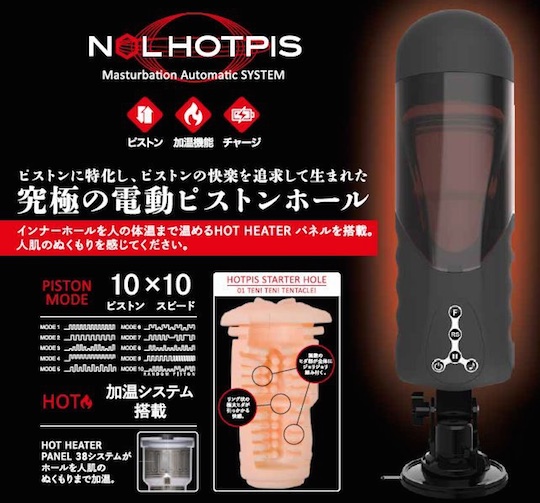 Thirdly, the Nol Hotpis has audio. Yes! Is this a first for Japanese sex machines? We can't think of another example of this. Sure, there are plenty of onaholes that have various degrees of audio interaction, as we wrote about more than two years ago, but powered masturbators and sex machines?
The Nol Hotpis features three minutes of female groaning and moaning, which you turn on and listen to by earphones.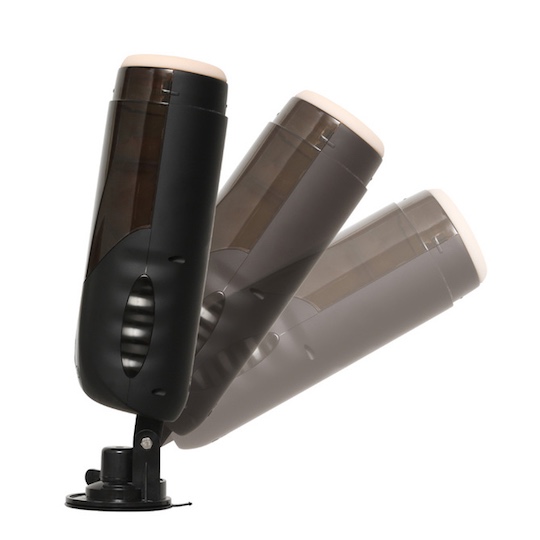 Finally, it also has a suction cup clamp, so you can attach the Nol Hotpis to a surface or wall. This is similar to the Cyclone X10 USB Sex Machine and may well be a growing trend in masturbots.
The Nol Hotpis Heated Sex Machine is available now from our friends at Kanojo Toys.