Take a trip on the Mega Slide masturbation roller coaster
Sometimes we like to have fun with masturbation toys that are not realistic-looking onaholes, as nice as those are to use.
There are also plenty of more, well, industrial-style adult toys on the market. A-One has produced a unique series of "slide" toys that are very stretchy and reversible. So far we have seen the Long Slide, Bump Slide, and Deep Slide.
The Mega Slide is the latest example and the most ambitious. Don't let the blue, somewhat artificial color put you off. The sensations are natural and organic as the array of nubs and lines inside enwraps your member — right up to and including your balls!
And then the real fun begins as you pull and tug on the Mega Slide in different directions, creating amazing vacuum and rubbing sensations.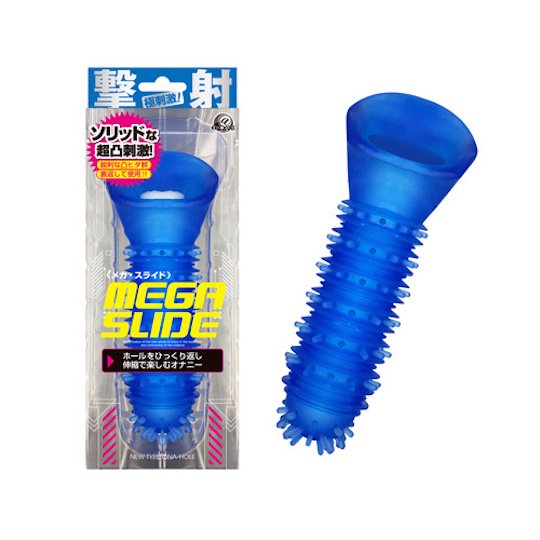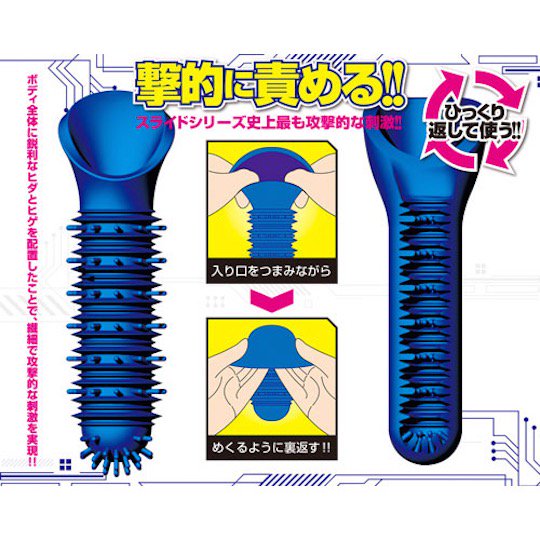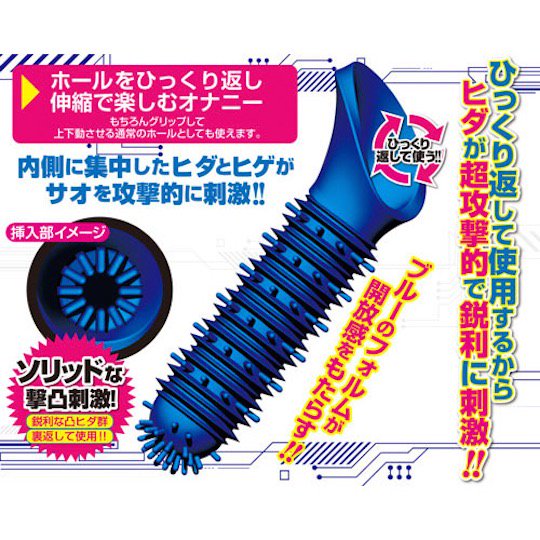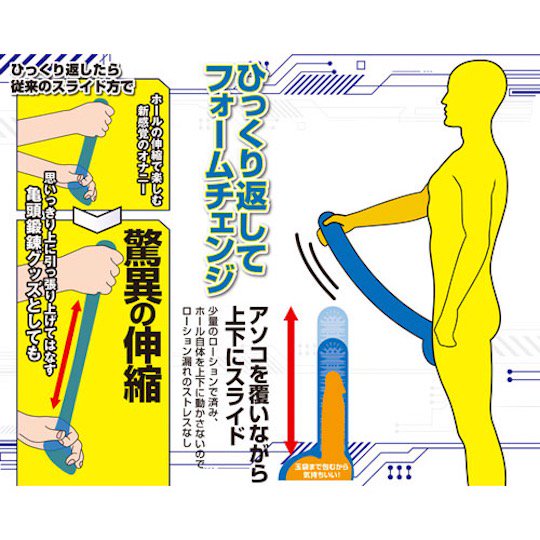 We also love the way that A-One is marketing this toy. The promo video, for example, is just great.
If this is the future of masturbation, it's admittedly low-tech — but frankly feels fricking awesome.
The Mega Slide is available now from Kanojo Toys.