Japanese politician tweets selfie of his genitals
Politicians like to show that they are the same as us, the regular public. The advent of social media has been a huge part of this, giving them instant access to a means of sharing their "ordinary" lives with the voters.
So when Shun Otokita of Nippon Ishin no Kai (Japan Innovation Party) went to the sauna after work, he surely thought he was doing something positive when he shared on Twitter (X) a picture about his achievements with keeping his weight down.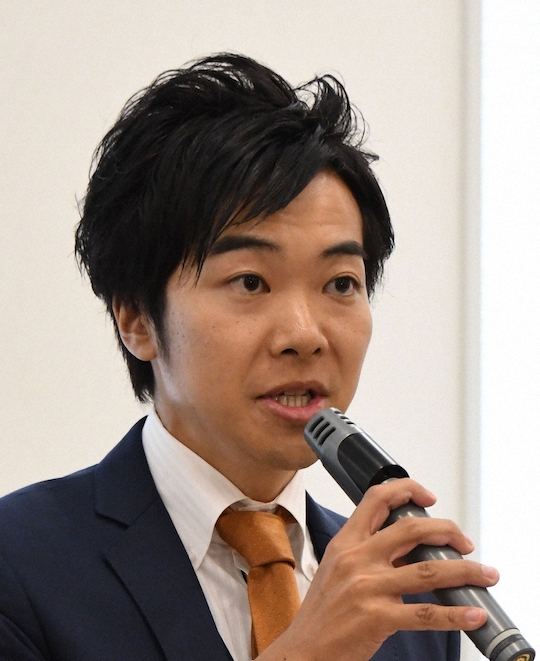 The only issue is that he wasn't paying much attention to what he was wearing and where he was standing.
The 40-year-old House of Councillors lawmaker was wearing a towel wrapped around his body, having just completed a session in the sauna. And he was standing on a scale. The problem arose from the design of the scale, which was shiny.
So shiny that it gave a reflection.
And what did it show? You guessed it: his junk hanging between his legs.
Which he put out there in public as a proud selfie.
Cue a barrage of red-faced apologies for Otokita-san.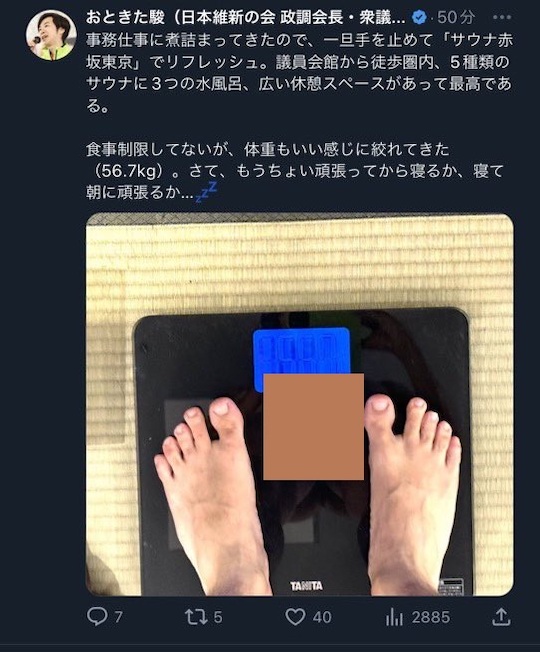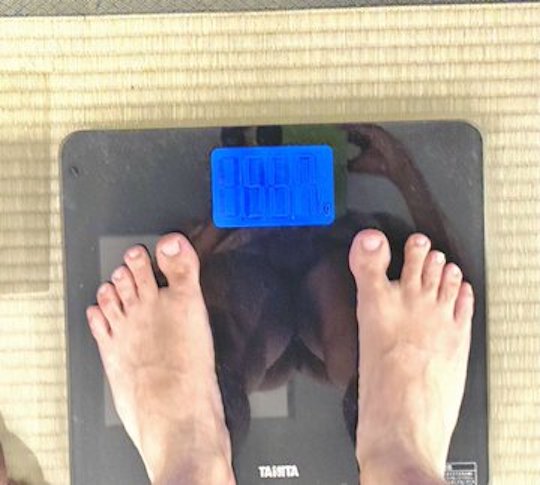 We will spare you the high-res version, but it was possible to zoom in if you were so inclined! This might be the first time that a Japanese politician has published a picture of their nude body.
Otokita may be a conservative politically, but he's very progressive when it comes to body positivity!