Japanese girl breast milk fetish lubricant is fantasy come true for some
Sometimes we see an adult product that seems almost too good to be true… if you are into that kind of thing.
The 3D-scanned hand of a top Japanese porn star? Yes, those exist. A stocking for your penis? You're covered (excuse the pun).
And lubricant in the style of a Japanese girl's breast milk? Of course it exists!
The Young Japanese Mother Lactating Kaori's Breast Milk Lubricant comes in a package that any new mother or father here will recognise instantly as the standard pack in which breast milk is stored (and then frozen).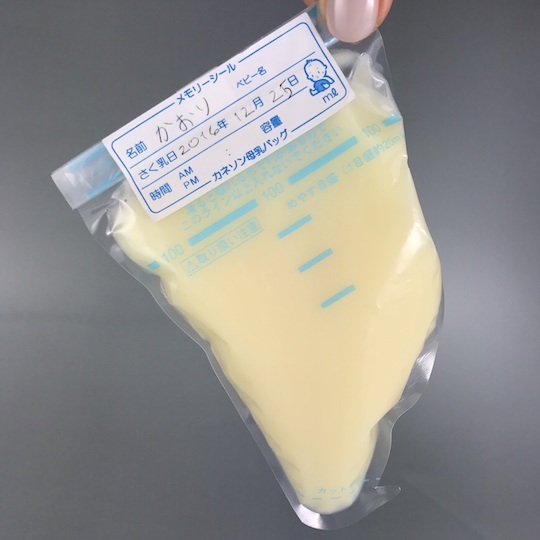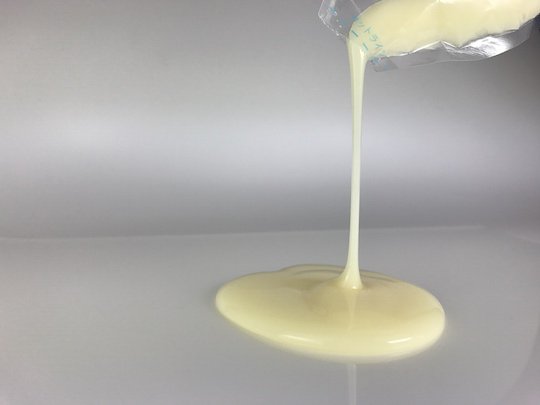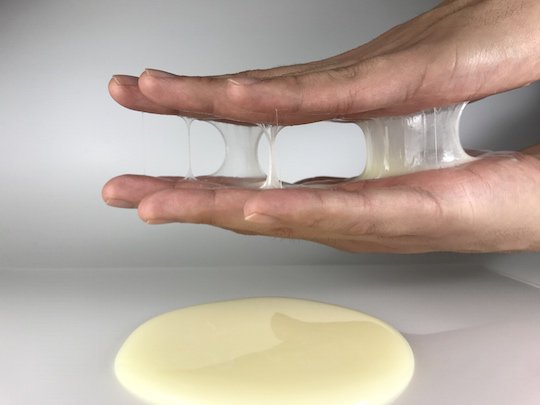 It is labelled (in Japanese) with the name of the girl (apparently a mysterious lady called Kaori) who allegedly pumped her breasts to deliver the milk, along with the date of pumping. This fetish liquid can be opened up and used like special lube to make sessions with a partner, doll or sex toy smoother and more exciting. Or it can be used just by itself for someone with a "suckling" or lactation fetish who wants to rub this all over their body.
While hygiene reasons obviously prevent this from being the "real thing", the texture, color and smell replicates breast milk, which is a big fetish among certain circles in Japan. (Pay a visit to Milky Baby to find out more.)
Though this isn't exactly the first time we have seen lotions and lubes with a breast milk theme in Japan, this specific breast milk lube that is provided by an "amateur" is exclusive to our friends at Kanojo Toys, who conceived and developed it themselves.