Japanese adult video celebrates World Cup with female soccer fan porn fantasy
Even if you're not an avid consumer, there's no denying that Japanese adult video is an incredible thing.
The porn industry is often very fast to respond to recent trends and developments, often through humor — such as the Ryutaro Nonomura parody from 2015 or, from last year, a Nao Mizumi release that imitated a popular comedy routine.
Now AV is getting into the mood of the World Cup. Japan has so far done quite well, proceeding to the last 16 and with jubilant crowds gathering in downtown Osaka and Tokyo, in particular, to celebrate each victory late at night.
These scenes of spontaneous revelry triggered the adult video producers to conceive a fantasy of male soccer fans hooking up with female supporters in the crowd, and then continuing the festive spirit in a more physical form as a drunken foursome in a hotel room.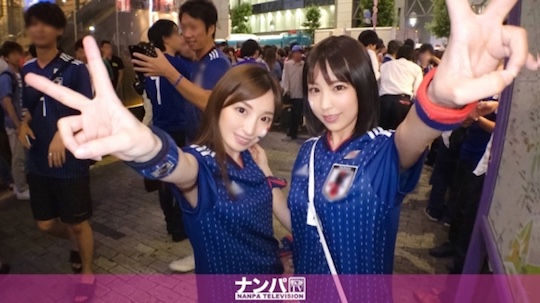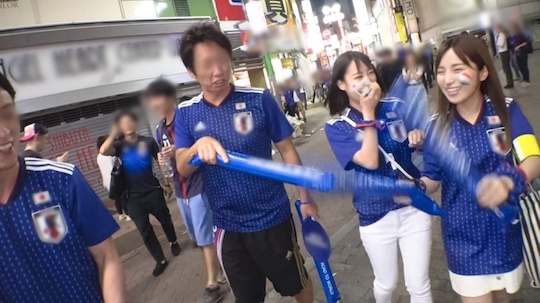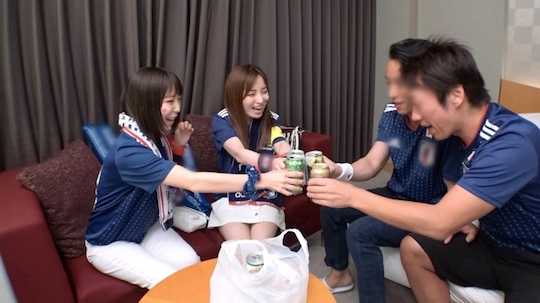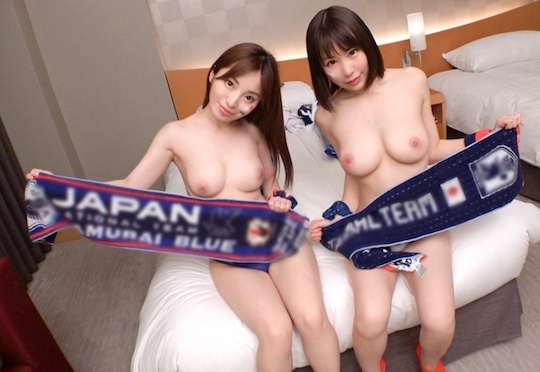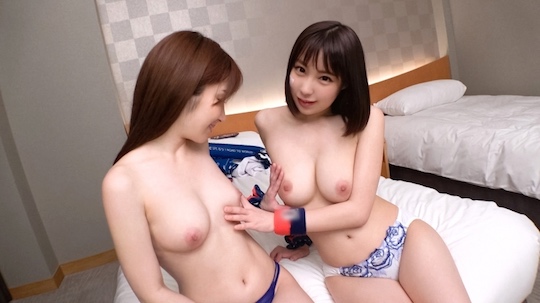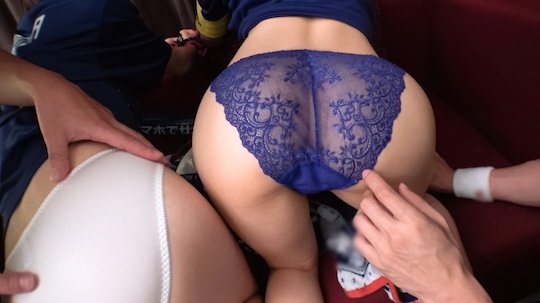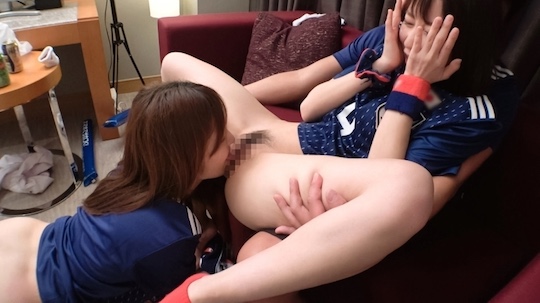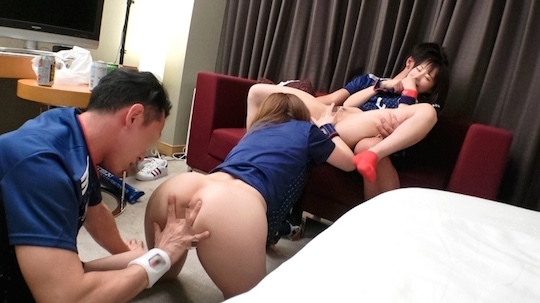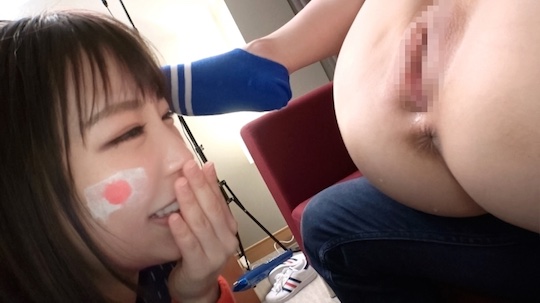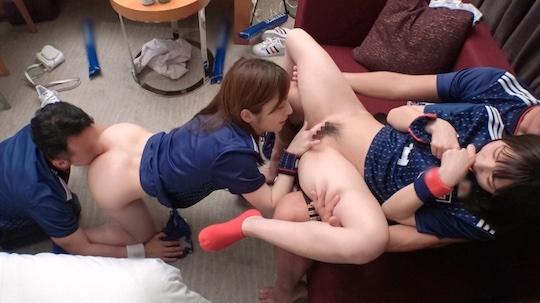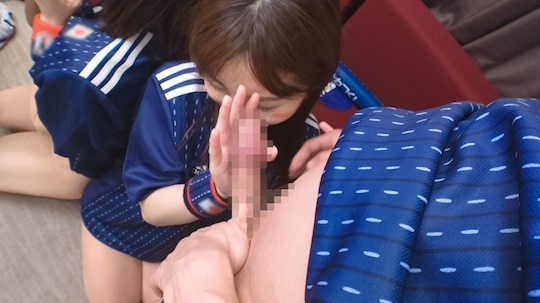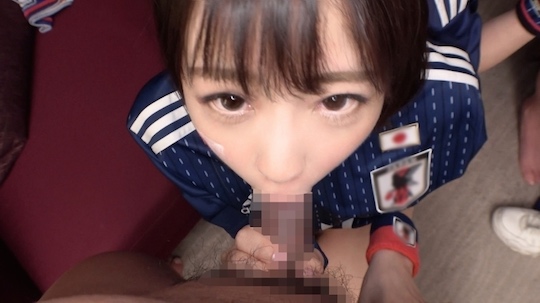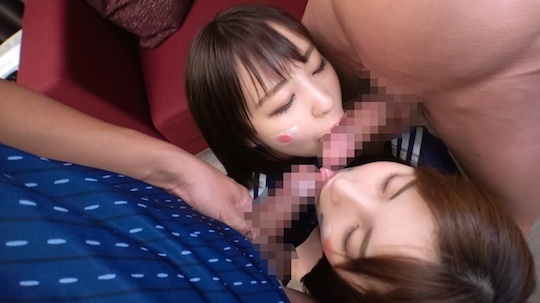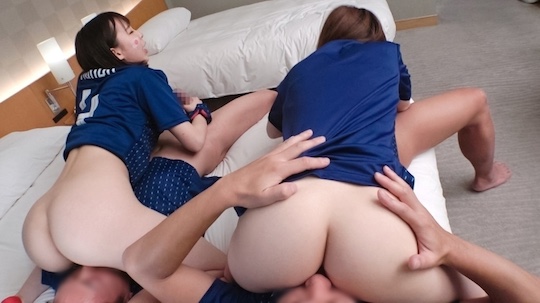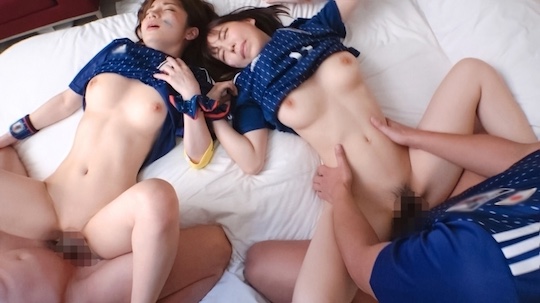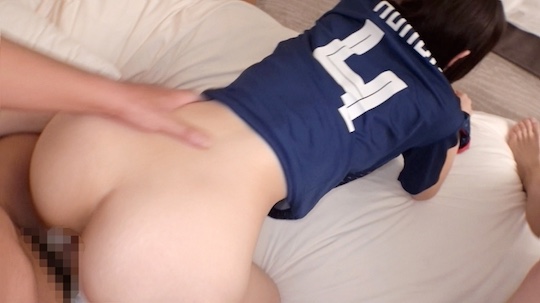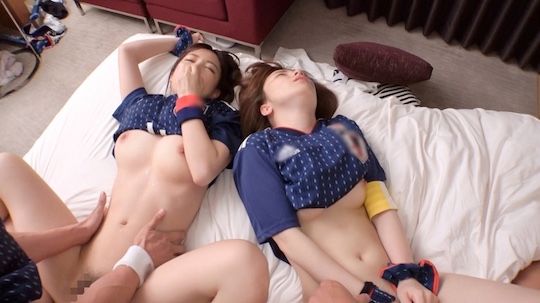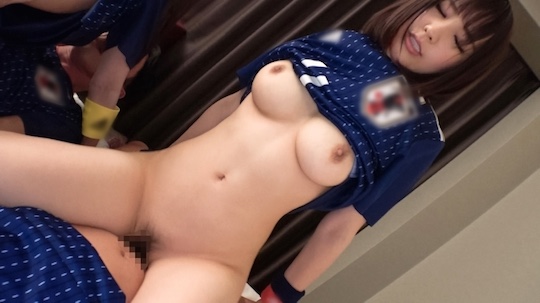 Naturally the 69-minute film (200GANA-1791) is premised as an "amateur" (shiroto) AV but everything is of course already set up. That being said, the opening is filmed guerrilla-style on the streets during actual recent celebrations with regular (blurred out) passersby in the background. If that's not topical, then what is?
So now we feel inspired to go out to Shibuya after the next match and try a spot of nanpa on the ladies celebrating in the streets. You never know where things might lead…