Ten crazy Japanese adult toys you have to try at least once
We spend probably far too much of our time scouring Japanese porn news, parsing gravure idol developments, and checking out the latest kinds of Japanese adult toys to hit the market.
We try to balance content on this humble blog based on all three strands of our "research." Today we are taking a deep dive into the third one.
Though we usually confine our search to the newest offerings from Japan's top sex toy brands, it sometimes pay dividends to take a gander at the incredible pantheon of items already on offer.
We have collected together ten examples of strange, wacky, unusual but still awesome Japanese adult toys that you just have to try at least once. Sure, they are mighty odd in various ways, but they are nonetheless expertly crafted to introduce you to a whole new dimension of pleasure.
Without further ado, here are our picks in no particular order.
The Pineapple Hole Hand Grenade Masturbator by Tama Toys is a bombtastic sex toy that you have to plug until you explode.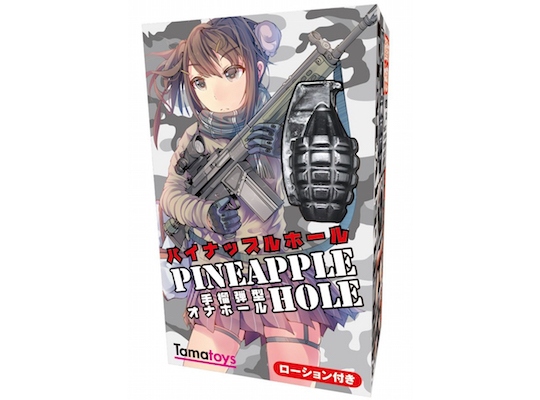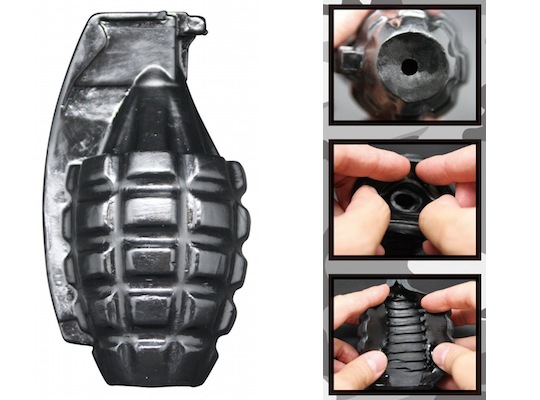 The Nyoukan Pee Hole Sex Onahole by A-One is not a pee hole dildo — that's a whole other type of item — but a masturbator that replicates the sensation of penetrating the urethra.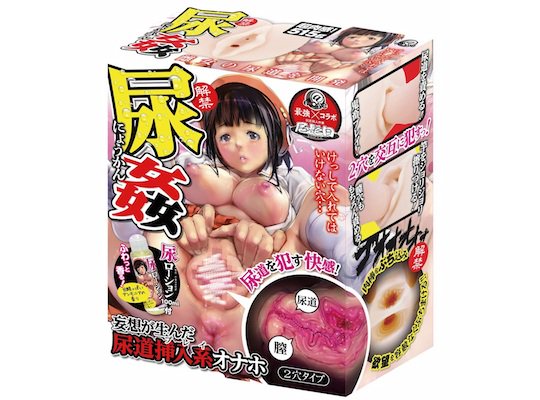 For a totally different kind of penetration, the Blue Frame Amagake Airship Masturbator is inspired by the nostalgic model battleships from your youth. If you preferred naval models, try the Uminari version.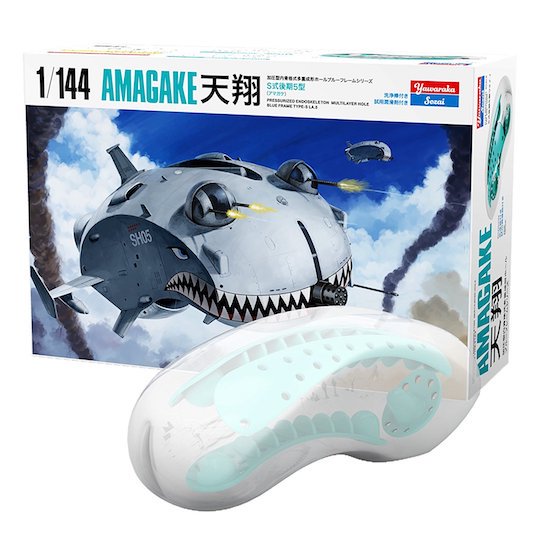 Moving onto dildos, the Sweet Corn Cock Dildo is frankly as outlandish (yet damned effective) as its name suggests. Now that's what we call yellow fever.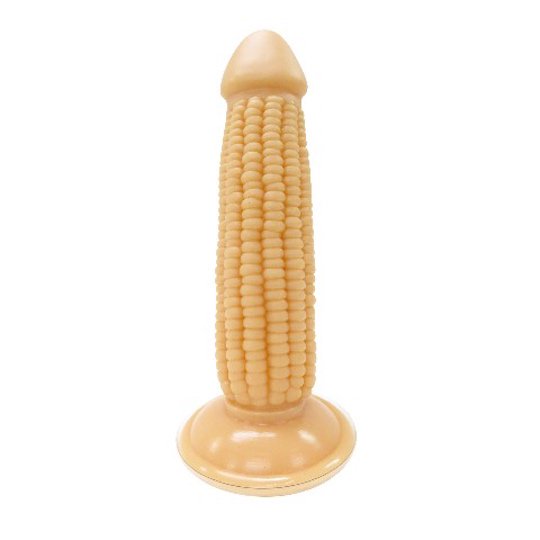 All right, now we are entering controversial and more specialist territory. The Kemono Hime Animal Princess Sex Doll looks like a cuddly toy but it's actually an animal-themed sex doll.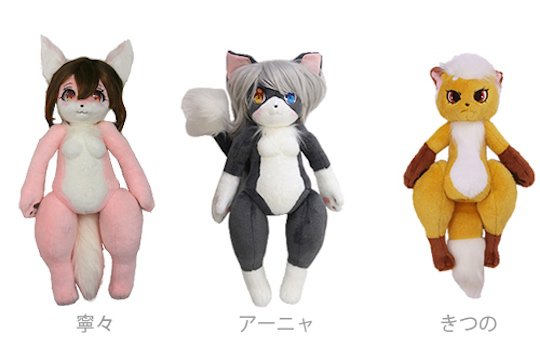 For similar "beast" toys, check out the Kerberos Duke Beast Claw Dildo, the Dolphin Hug Pillow, and the Triton Arion Beast Tongue Dildo.
The Chintama Mini Penis Panties are as unique as they sound: panties to wear over your balls and glans.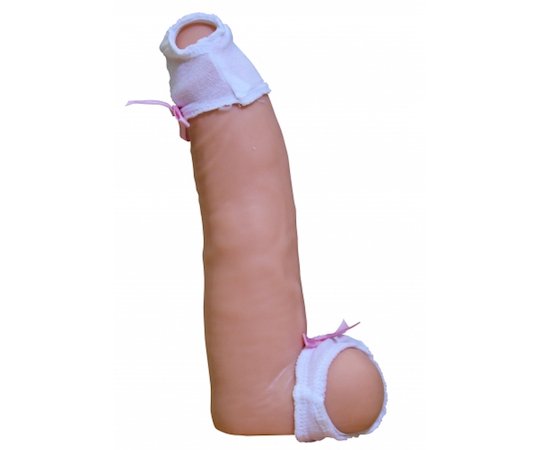 If you are into koonago "shrinking woman" or paizuri fetish, then the Chichi Kabe Titty Wall Onahole will have your squirming with pleasure at the prospect of multiple nipples rubbing over your shaft.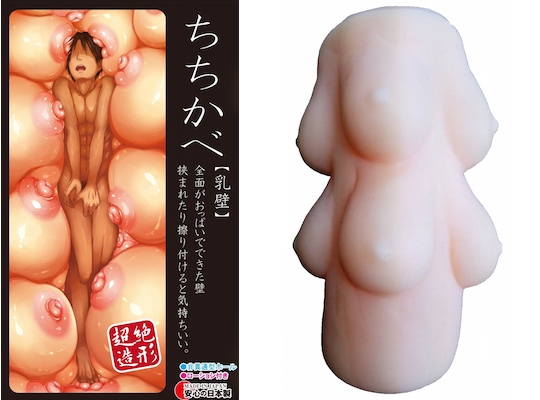 Sadly no longer available, the Realistic Ashikoki Footjob Onahole delighted footjob fetishists everywhere. Also now sold out (what is it with these ones?!), the Puni Ashi DX Footjob Onahole took things one step (no pun) further by letting you penetrate a girl's foot.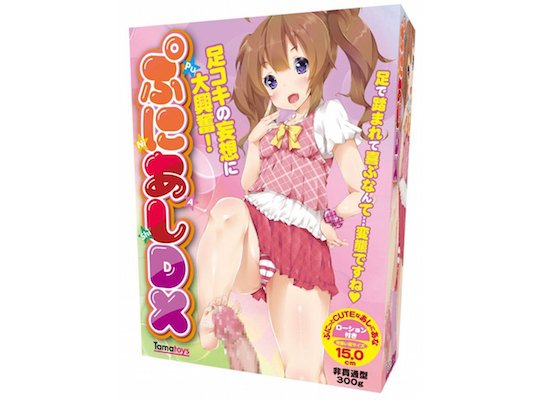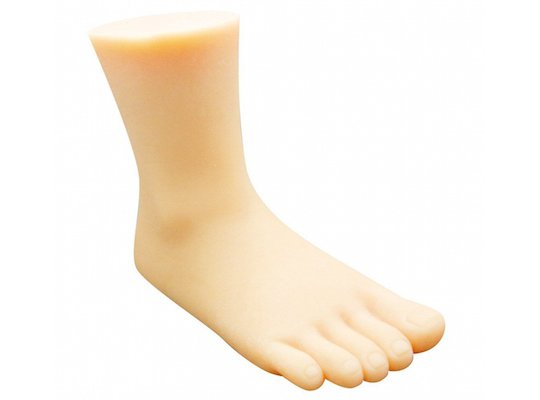 If you have had your fill of penetrating pussies and butts, or even feet, then try plugging a beautiful girl's ear with the Whisper of the Penis Ear Sex Onahole, once again from the masters at Tama Toys. Unfortunately, this one is also now sold out but we reckon has made its indelible mark on adult toy history.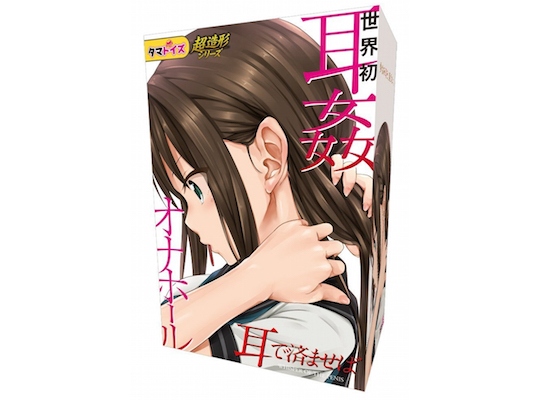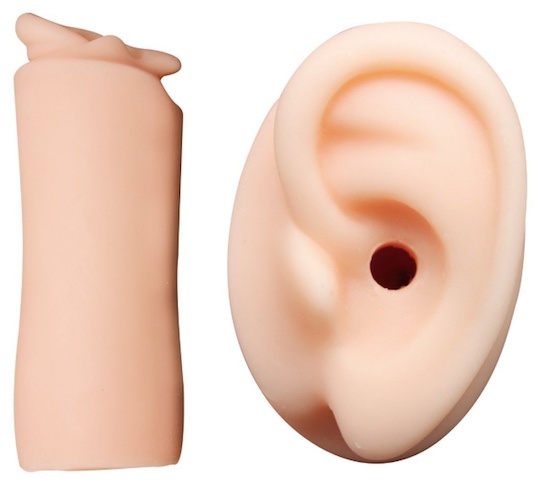 We have some other ideas but figured it would be too much to introduce them all here. Nonetheless, be sure to check out the Debu-sen Masturbator if you are into chubby Japanese girls, the various anemone-themed sex toys floating around out there, Shotaro fetish items, tentacle sex fantasy toys, and the incredible world of futanari sex.