Comedian Akihiro Tabuchi is dating Japanese porn star Suzume Mino
Actors. Singers. Musicians. Sportsmen. Comedians.
Being one of these is apparently a sure-fire ticket into the panties of hot girls. It's a truism, indeed, but few would dispute it. And one that's certainly true in Japan — even for porn stars.
Remember how we reported in 2021 about the comedian who was dating Japanese porn star Runa Shimotsuki?
Now comes the scoop from tabloid Weekly Friday that Akihiro Tabuchi of the comedy duo Indians is dating the gorgeous Suzume Mino (美乃すずめ).
The 37-year-old comedian was snapped with the 26-year-old beauty, who made her debut in the industry in 2019 and is known for her amazing G-cup breasts. The Kobe native has appeared in numerous AV under the Faleno and Dahlia labels.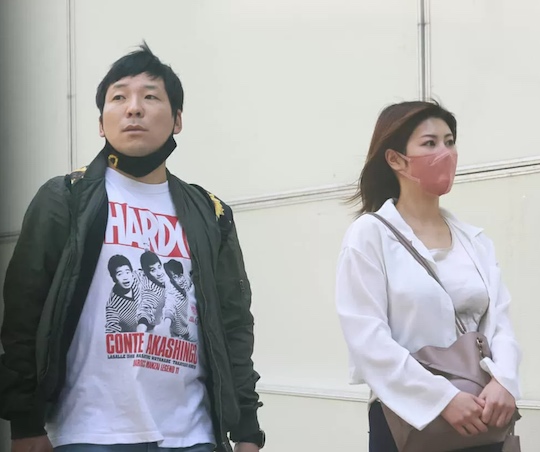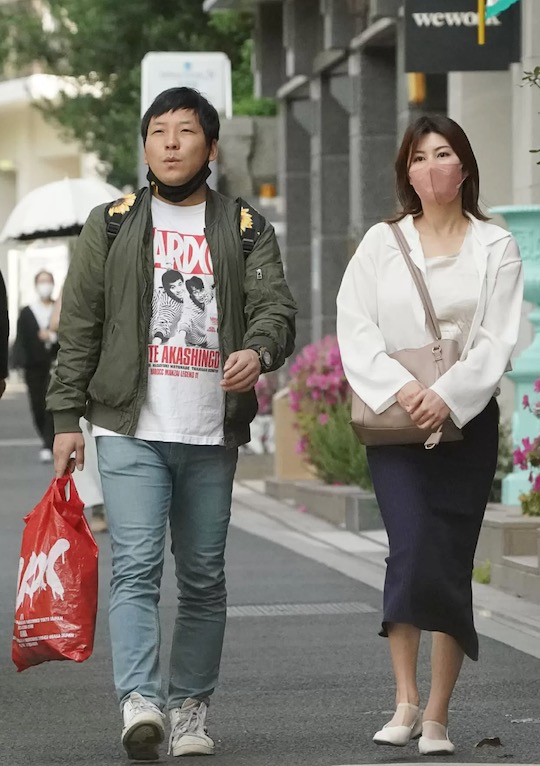 We wonder if Tabuchi watches his girlfriend's productions? Or if it bothers him that she comes home after having sex with other men — even if in a professional capacity only? And after a day of sex — possibly several times, possible with several men — is Suzume Mino too tired to have sex with her actual boyfriend?
From pictures taking by Weekly Friday's hardworking paparazzi, the couple seem to get on well. We presume that Tabuchi's big asset is that he makes Suzume Mino laugh.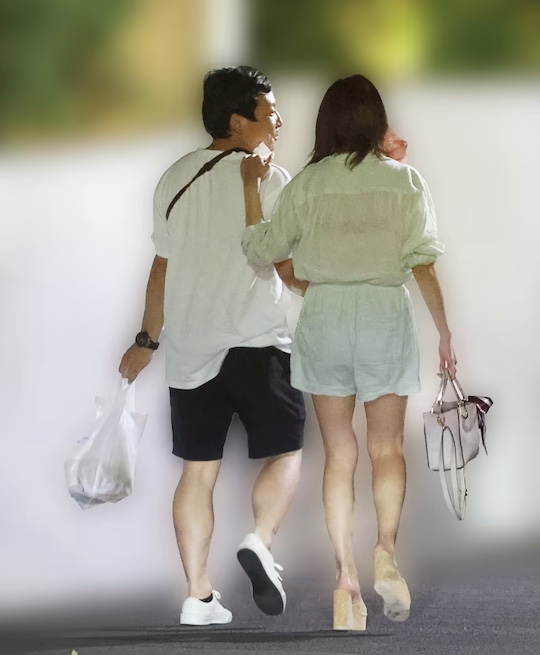 Despite being spotted together on more than one occasion, Tabuchi denied that they were a couple. "She's a drinking friend I met a few months ago."
But she stayed over at his place. "We were drinking!" he claimed, adding that he hadn't had a girlfriend for 10 years.