Written by: Kazuki Kintama on February 7, 2011 at 7:42 am | In
Erotic Japan Blog
|
Discuss (3) »
The very sexy Maomi Yuuki (a personal favorite of mine) has decided to go nude in Anan, a Japanese ladies' magazine.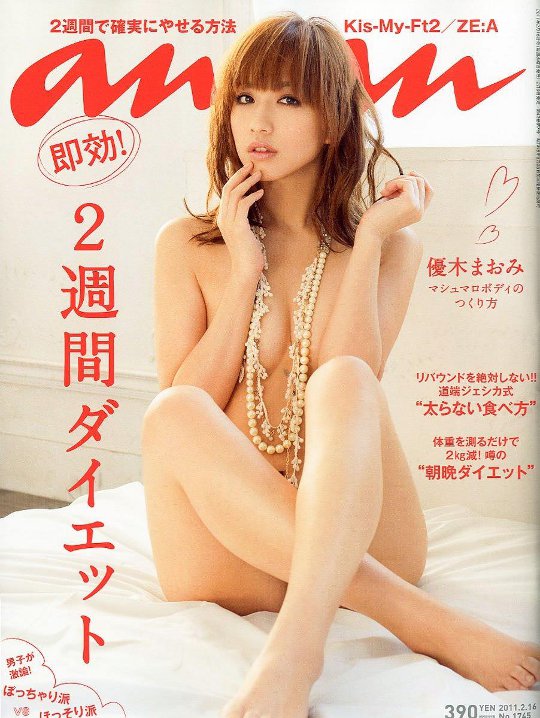 The thirty-year old model has decided to do a limited nude photo shoot. I would prefer (as would many others) for her to be fully nude and possibly doing dirty, dirty things in the photo shoot, but this is a start.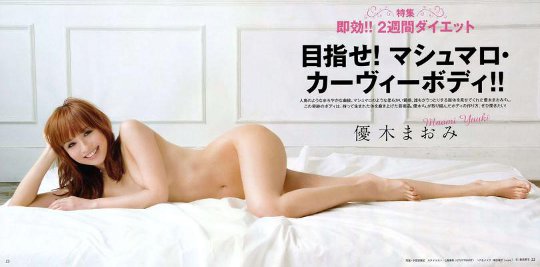 When asked what she thought of doing the photo shoot she commented about her gravure idol shots in her twenties. "Even back when I had a 20-year old body, I was very self-conscious about my poses. The one pose I would always try to get away from would be on my hands and knees with my back arched." I assure you Maomi, none of us think you have anything to worry about.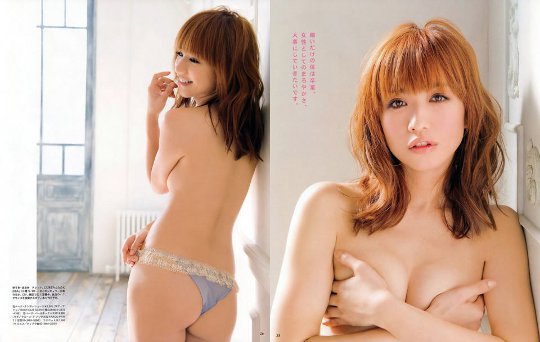 She also commented on how she had to work very hard to get the "marshmallow body" that appears in the Anan article. I believe I speak for everyone when I say, that we appreciate all your work and continue to wait for you to get more and more naked as time goes on.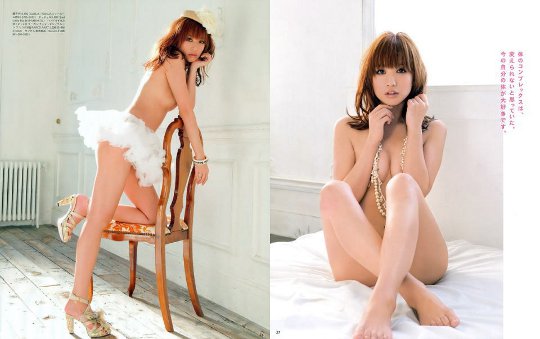 Tags: idols, Maomi Yuuki
Category: Erotic Japan Blog
Other categories: Hands-on Reports, Product Releases
3 Comments »
RSS feed for comments on this post. TrackBack URI
[...] is particularly famed for her semi-nude shoot for women's fashion magazine Anan when she was [...]

Pingback by Tokyo Kinky – Sex and Erotic in Japan » Idol hottie Maomi Yuuki gets married — January 1, 2013 #

[...] Other famous models to go semi-nude for Anan include Maomi Yuuki. [...]

Pingback by Tokyo Kinky – Sex and Erotic in Japan » Yuki Kashiwagi goes sexy for anan magazine — January 29, 2013 #

[...] Other major headline-grabbing issues include with the model Maomi Yuuki. [...]

Pingback by Tokyo Kinky – Sex and Erotic in Japan » Japanese Women's Fashion Magazines the place to see nude models — September 4, 2013 #
Leave a comment
Presented by Tokyo Kinky