Written by: Kazuki Kintama on November 9, 2011 at 7:15 am | In
Hands-on Reports
,
Product Releases
|
Discuss (1) »
Right, time for an, ahem, hands-on report on a great new sex aid toy that only the Japanese could come up with.
Just slip on the Woman's Touch Glove to turn your own hand into one that replicates the sensation of having a delicate J-girl giving you a handjob.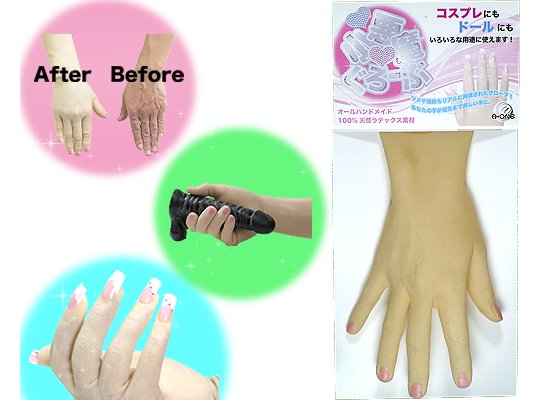 You can be right- or left-handed: There's a different glove for whichever you are. It slips on smoothly and transforms your hand into something much more slender and feminine than your tired, usual grip.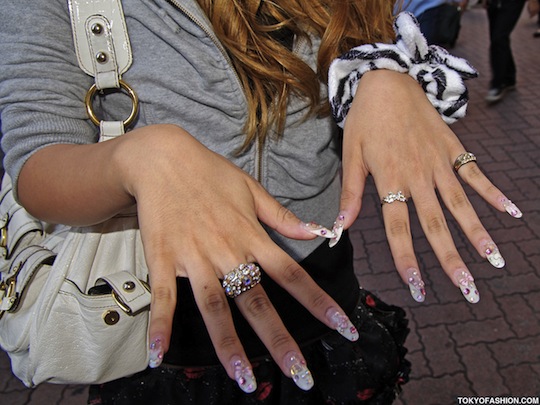 And, you know those sexy, slutty Shibuya girls with the elaborate, bling fake nails? Well, if that's your thing — and BOY, they do have a good grip, I can attest to that — then you can add some fake nails yourself to the Woman's Touch Glove so that it feels like one of the ladies is giving your member a damned good tug.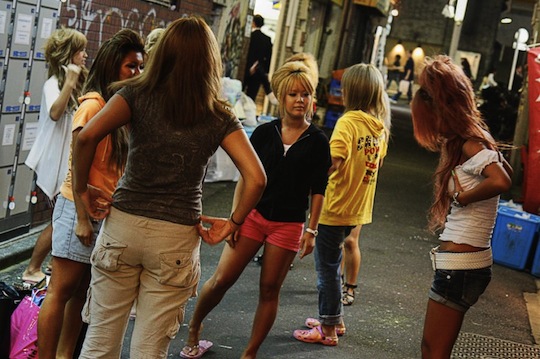 Category: Hands-on Reports, Product Releases
Other categories: Erotic Japan Blog
1 Comment »
RSS feed for comments on this post. TrackBack URI
This is just like "Silence of Lamb" territory. Now if only they make a full body suit, then I won't have to abduct any politician's daughter. All that lotion is very expensive.

Comment by Buffalo Bill — January 3, 2012 #
Leave a comment
Presented by Tokyo Kinky