When threesomes go wrong: death in a love hotel
Last week two girls were arrested in Shinjuku's notorious Kabukicho sex district for credit card theft. The pair of femme fatales stole the card from the dead body of a man they had been cavorting with in a threesome.
Naturally these ladies are suspected of being ladies of the night, not least because they are Chinese! The dead gentleman was a 46 year-old who had been picked up on the street by the 46 and 35 year-old ladies, and together made their way to a nearby love hotel.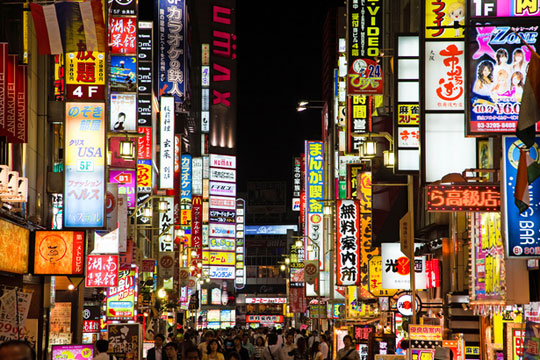 [Pic via Ganref]
However, somehow he ended up dead and they took his credit card, withdrawing over five hundred dollars in cash. You can run but you can't hide — the next day the body was discovered in the room by hotel staff.
Apparently the man had drunk very heavily and this probably led to his fate. However, it just goes to show how dangerous a few drinks and a night out in Kabukicho can be!