Vintage pictures of classic Japanese love hotels
Once again we have been trawling some of Japan's postwar history for insights about the sexual development of the nation. Here are some awesome vintage images of classic love hotels.
Fans of love hotels and this blog will immediately spot that this one is the Meguro Emperor, a pioneering love hotel from the 1970s that has since re-opened.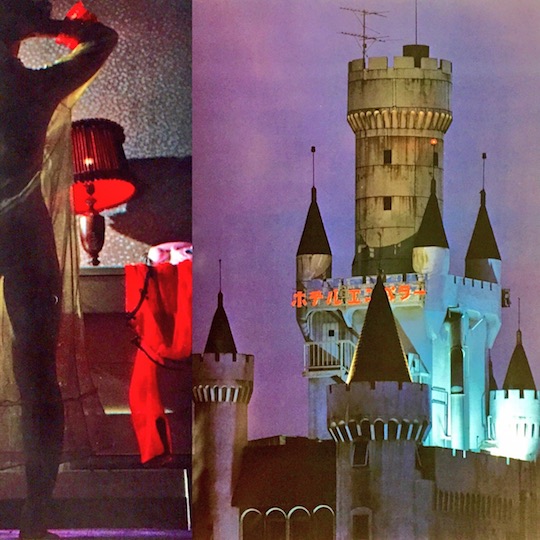 The other two are, apparently, the Ichinomiya London and Olympia hotels.
It was around this time that love hotels started to become very elaborate, adding castle-style "battlements" and turrets. The results are bizarre, lurid and wacky, especially when placed in contrast to more ordinary aspects of the urban landscape such as a motor highway.
In June, we also blogged about some great retro pictures of nude models showing off the joys of revolving beds and ceiling mirrors.
These love hotel shots were from the same source and we also found these other pictures of vintage porn and love hotel beds from the same period (late 1960s and early 1970s). Note the capsule bed in addition to the revolves and mirrors.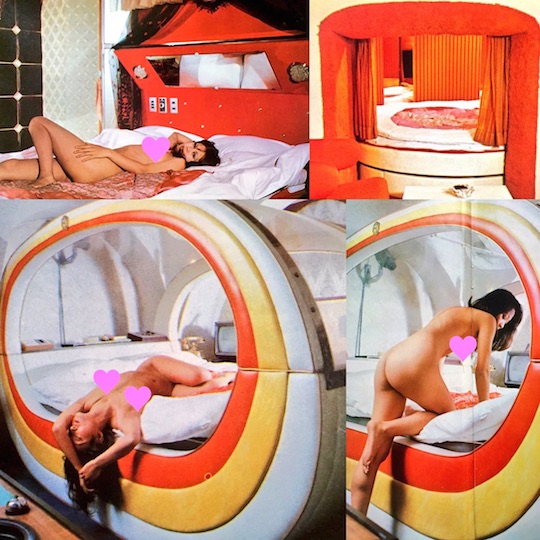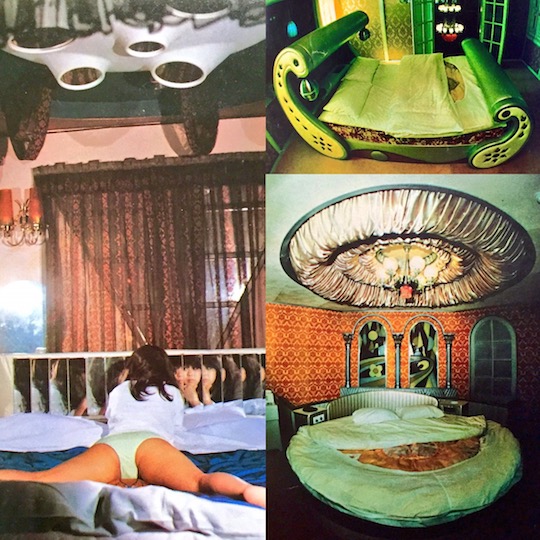 Every time you see someone in their fifties or sixties in Japan, just remember that they probably had a good time back in the day!