Vintage Erotic Japan Report: 1960s nude models show off revolving bed and ceiling mirror
Just a quick and dirty post today, indulging our tastes for vintage kink.
It's no secret that we love older stuff here, especially hair nudes and sexy shoots from the 1990s and early 2000s. Give us Rie Miyazawa's "Santa Fe" over the latest AKB48 photo book any day.
We also like to explore some of the fun, fascinating and fantastical aspects of the history of sex in Japan, from Yoshiwara to yobai night-crawling, shunga erotic prints, and no-panties shabu-shabu (yes, that really was a thing).
One of our favorite recent finds in our daily trawls through the interwebs was this vintage advertising for Japan's first strip show, which opened in 1947.
So we were obviously delighted that other day to spot these images of nude models from the Showa 40s (1965-75) in motels, showing off the charms of the revolving bed and ceiling mirror. It doesn't get much more retro sexy that this!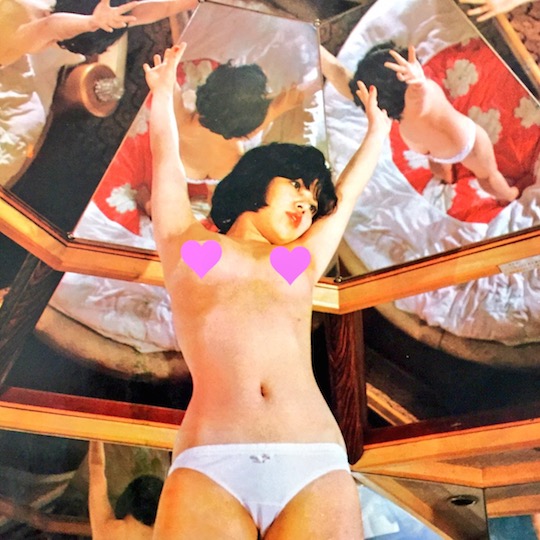 We have no idea for the context but we wish we could have been there during the shoot at the time!
If you like retro Japan stuff of this ilk, we recommend you follow the Twitter accounts @BlackXjs and showaspotmegri.