Vintage advertising for Japan's first strip show, which opened in 1947
Japan's first strip show opened in January 1947 and we found some fantastic vintage advertising for it.
Seventy years ago, the pioneering strip club event took place in Shinjuku at the Teitoza theater and was rather tame, not surprising given the attitude toward women at the time.
It was a "gakubuchi show", where woman would strike poses of famous nudes in art history, such as Botticelli's "The Birth of Venus" that features on the advertising. This is similar to other tableau vivant or poses plastiques early strip shows in other cities, perhaps especially London. They kept their bras on for the first show in January 1947, though took them off for the second show in February. And things developed from there.
These shows would take place between regular comedy skits and vaudeville. As such, it formed part of a wider revue show, though we wonder what the patrons most wanted to see.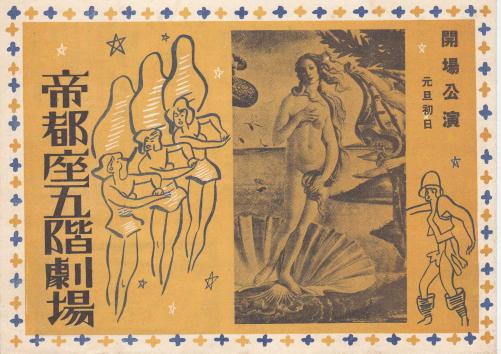 These two old advertisements are for burlesques at the Rockza and France-za in Asakusa.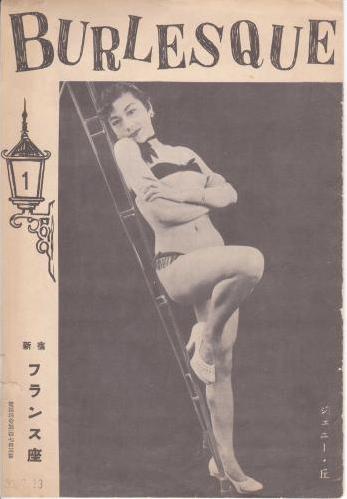 This was during the exciting immediate postwar years under the American occupation, when Japan's red-light districts were still tolerated to some extent and there was sexual exchange between western and Japanese cultures, both of which were alluring and exotic to each other. (There's plenty of scholarly writing about this topic if you're interested.)
The Teitoza closed in 1972 and the times have certainly moved on. Strip clubs and their like are quite common in Tokyo today.
If you want a taste of Japan's retro adult industry, forget Kabukicho and Roppongi and all their nocturnal delights and head instead to the Rockza Asakusa, which is still going strong all these decades on. They also have venues in Kawasaki, Shinjuku, Sendai and Yokohama.