A short history of Japanese love hotels
It is said that half of all sex in Japan happens in a love hotel. 1% of the population uses a love hotel on any single day; something like 1,370,000 couples. A large proportion of the nation's new babies are conceived in a love hotel. There are 500 million visits a year. Room occupancy is 600-700% in some busy establishments — 78.8 stays per room per month!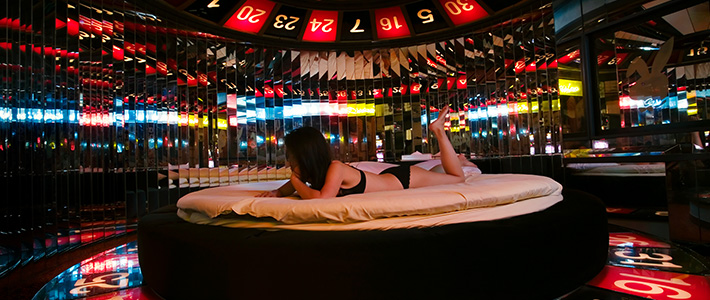 The love hotel industry has an annual turnover of ¥4 trillion yen, which is around four times the operating profits of Toyota and double the anime industry. And yet it's cars and anime that the government wants to push as the face of Japan.
That being said, the love hotel is not unique to Japan. Similar kinds of short-stay accommodations designed for trysts can be found in South Korea, Brazil, Greece, Singapore, and elsewhere.
Where did the love hotel phenomenon start? Why has it developed the way it has?
The modern love hotel as we think of it today in Japan began in the late 1950s. By the 1980s there were 30,000 of them. It was during that decade that the legal definition changed, so it is now harder to calculate precisely how many love hotels exist in Japan.
While originally associated with adultery and prostitution, today the love hotel is not necessarily sleazy. It is a facility enjoyed by young couples still living with their parents or even older couples who just want some privacy away from their family, since Japanese homes and apartments are infamously small.
You are also likely to find groups using a love hotel for non-sexual means too, because there are now advanced entertainment systems like karaoke and satellite TV, as well as diverse catering services available.
Let's go back to the pre-war period. We could go back even further and find precedents for the love hotel but this is a "short history".
Before the modern love hotel there was the machiai ("waiting together"), a type of room for lovers. This was the kind of establishment where Sada Abe killed her lover and cut off his penis. The predecessors to the machiai were the kariza-shiki "rooms for rent" and the hikitejaya "handle tea rooms". There were also the enshuku one-yen dwellings during the 1930s.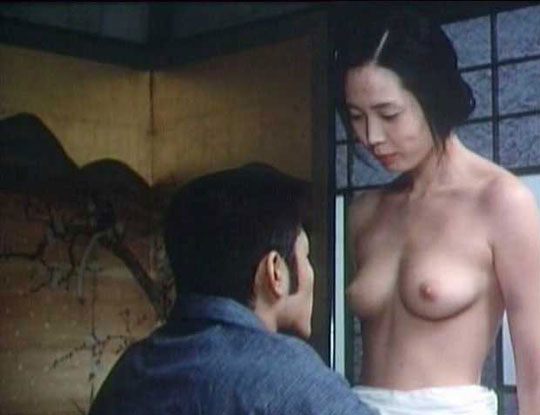 The next main type of love hotel (or name for such a place) was the tsurekomi-yado, the "bring-along inn". These mushroomed in the post-war years. By 1961 there were 2,700 in Tokyo alone. In response to the new anti-prostitution laws, there were brothels nearby and the love hotels catered to clients. This is much the same as today in certain areas of Tokyo like Uguisudani and Ikebukuro, where the hotels are essentially the rooms you take a call girl to after you make your booking at the "shop" (a type of service usually euphemistically called "hotel health").
Magazines in the 1970s began using various terms: shikake hoteru (gadget hotel), douhan hoteru (go-together hotel), and abekku hoteru (avec hotel).
The "love hotel" (rabu hoteru) nomenclature arrived during this decade and eventually stuck. All the other labels have fallen by the wayside and we are left with a name that has faux foreign and romantic connotations, which keeps it neutral from the sleazier nuances of previous names.
When the Meguro Emperor opened in the 1970s, it set the tone for a trademark feature of the love hotel as we think of it: kitsch. Before long most hotels were adopting gaudy exteriors, sometimes ridiculously elaborate (castles, see below) and with luxury rooms or even themed rooms (dungeons, carousels, cars… you name it).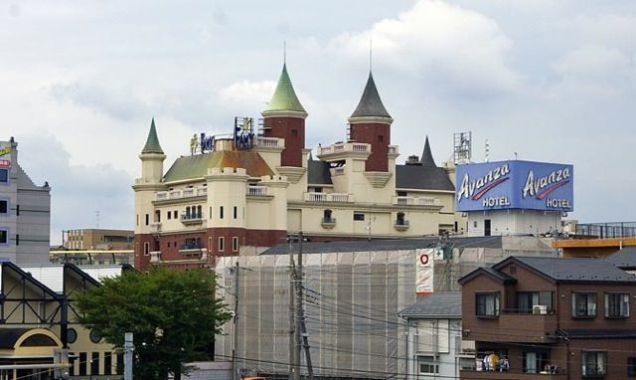 Most love hotels, though, while they were bold in their colors and cheesy in their pseudo-European names, were fairly basic places inside. The stereotype of the outlandish themes is just that — a stereotype that only applies to a fraction of hotels.
In the 1970s, certain hotels became popular for offering dendou or engata circular revolving beds, which were surrounded by mirror panels. There were some S&M rooms, but these were rare and usually out of town. Osaka has always been more exuberant in its love hotels, it seems. Osakan hotels often have youkai kanban — ornate signage with frescoes and so on.
Popular days for visiting a love hotel remain Valentine's Day (introduced in Japan in 1958), White Day (March 14th, where the guys give the ladies chocolates), and Christmas Eve (the big night for couples to go on dates). However, there are surprising spikes in occupancy caused by international sporting events, where love hotels offer comfortable, reasonably priced places to watch Japanese players and teams compete late at night in a foreign country on a nice TV screen. Rather than squeezing into a crowded bar or staying up at home, you can watch the sporting event and then sleep, waking up in the city center the next day. This has been the case with the World Cup and Japan's growing soccer culture.
The standard system is a "short stay" (2-3 hours) or overnight stay. Rates vary for weekdays and weekends or holidays. Lobbies are typically unmanned and discreet, ensuring privacy and speed of access. Often you will never see any other guests or members of staff, though you might hear them having a good time!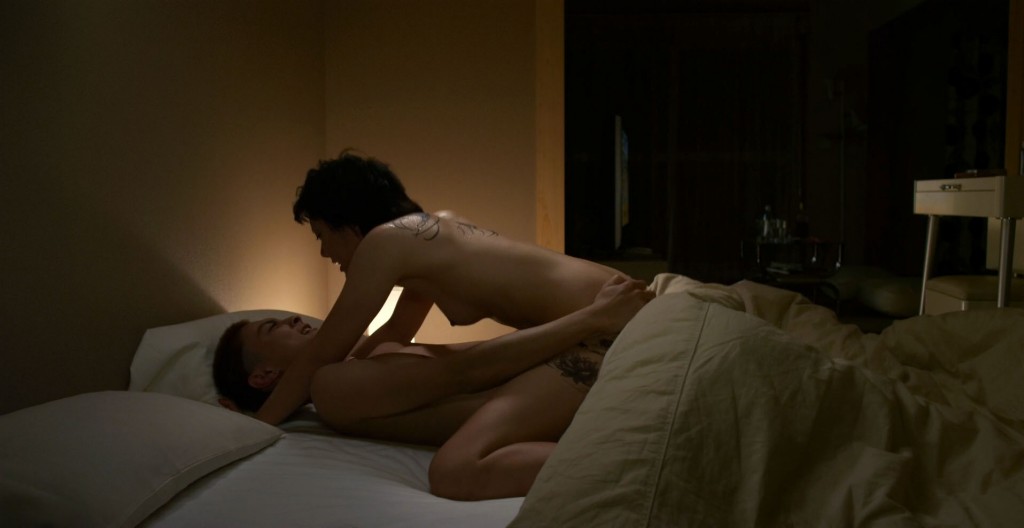 Love hotel districts in Tokyo include Shibuya, Uguisudani, Ebisu, Gotanda, Kabukicho and Ikebukuro. The love hotels eventually came to occupy the edges of drinking areas in major commercial hubs like Shinjuku and Shibuya. After all, alcohol and food have a tendency to lead to something else. However, sometimes hotels are located between shrines and temples, which would be unthinkable in a Judaeo-Christian society. One of Osaka's main love hotel areas is right by its main cluster of Buddhist temples.
Is the love hotel surviving these uncertain economic times? Yes and no.
Love hotels are usually owned by private families, chains such as the Aine System Group (which owns 150 hotels), or the Yakuza mafia. Cleaning staff tend to be low-paid foreign immigrants.
A falling population and tighter regulations have conspired to force the industry into partial decline. Prices have gone up and even in city centers like Shibuya, it is common to see shabby or even closed-down hotels.
Its heyday may be long gone but then so is the Bubble. Rest assured, the love hotel is certainly not going away.
Today there has been a big push towards new kinds of amenities such as bathing (a big part of Japanese culture), karaoke, Wi-Fi, tanning beds, exercise bikes, massage chairs, TV entertainment systems, and food (from whole meals to snacks, and complimentary breakfasts). Moshi Moshi Pierot in Osaka even hired a five-star chef to provide meals to patrons. There are also party rooms aimed at single-sex groups.
The love hotel is now as much about comfort and enjoyable as the erotic or titillating.
In 1985 the law changed, forcing hotels to hide behind other legal categories or continue in accordance to harsher regulation. The semi-legal former became the majority, sometimes called "statutory love hotels". There were 11,000 in 1985; by 2000 there were 7,000. But today there are perhaps only as few as 3,500. For every new opening, some say there are two closures.
And yet, the "statutory" hotels are often operating now as a third category, "non-love hotels" (regular hotels) on paper, so it is hard to speculate on the true health of the industry. As one random example illustrates, sometimes what we think is a love hotel is actually legally speaking a religious facility.
Just to end on a funny anecdote. The late Hiroshi Yamauchi set a up a love hotel in the early 1960s when he was trying to diversify his business operations. However, he wasn't cut out for this kind of industry and his hotel failed. He then steered his company's towards the nascent video game industry. The company was called Nintendo and the rest is history.
Further Reading:
Sarah Chaplin, Japanese Love Hotels: A Cultural History
Philip Cox and Hikaru Toda, Love Hotel
Kotaku, Inside Japan's Pleasure Hotels
Nippon.com, Japan's Affection for Love Hotels: Learning from the Research of Kim Ikkyon