Written by: Kazuki Kintama on December 1, 2011 at 12:21 am | In
Product Releases
|
Discuss »
As if releasing the reversible Tenga 3D a few months ago wasn't enough for one calendar year, Tenga has gone back to its mega hit, the Flip Hole, to produce two ALL NEW versions!
Gentlemen, your Christmas list is already complete: Behold, the Flip Hole Silver and the Flip Hole Red!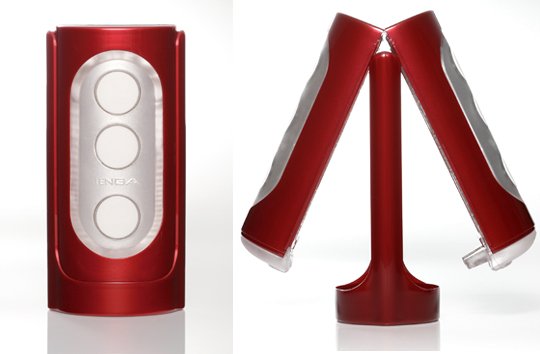 The Flip Hole Red has the same flip-open casing which makes it easy to apply lube and also clean the toy. The unique internal design will wrap itself around you from all directions with a "grind rib" and "scrum brush" after you have slid yourself in.
Inside you feel the densely packed of "tight brush" nubs stroking your member, providing dozens of miniature stimulations and softly sensual explosions.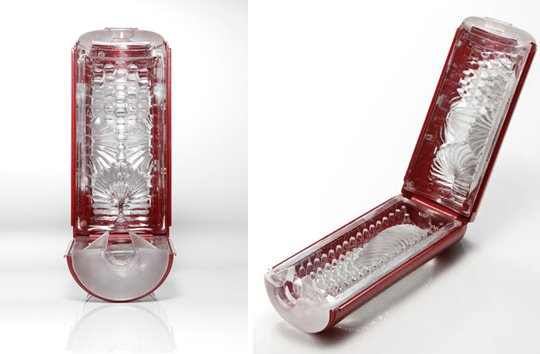 The Silver is a different creature. Like sensual crystals, the edges inside are "sharp"! They won't cut you but they ARE going to provoke tingles and lots of tight squeezing.
There are lots of different zones to explore inside the Silver: The "Cross Head" tickles; the "Winding Rib" section will make you twist as you enter; "Wing Edge" gives a tight squeeze from the side; "Shaky Wave" and "Star Solid" provide varied up-and-down stimulating curves.
A geometrically crafted masterpiece of stimulating contours: The Flip Hole Silver proves there can be something more precious than gold after all.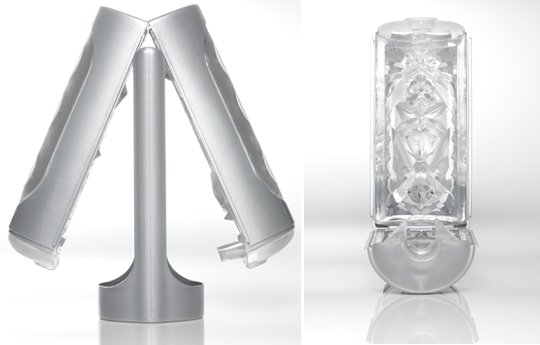 Both the Tenga Flip Hole Red and Flip Hole Silver are now available on pre-order from KanojoToys. Set your calendars for December 22nd!

Tags: tenga
Category: Product Releases
Other categories: Erotic Japan Blog, Hands-on Reports
No Comments yet »
RSS feed for comments on this post. TrackBack URI
Leave a comment
Presented by Tokyo Kinky