Written by: Taro on April 18, 2012 at 11:03 am | In
Erotic Japan Blog
|
Discuss (1) »
As we all know, Japan — or at least, Japanese pop culture — has a serious liking for the yaeba snaggletooth. Some girls even get their teeth changed so that they have the protruding canine look.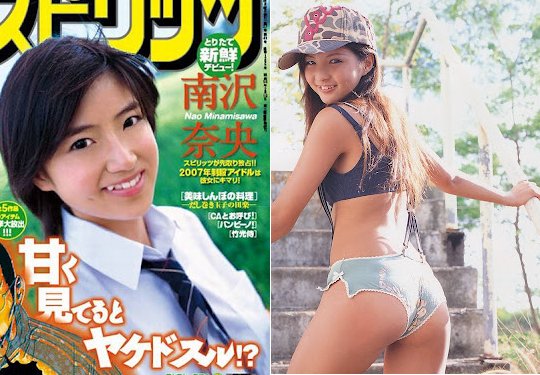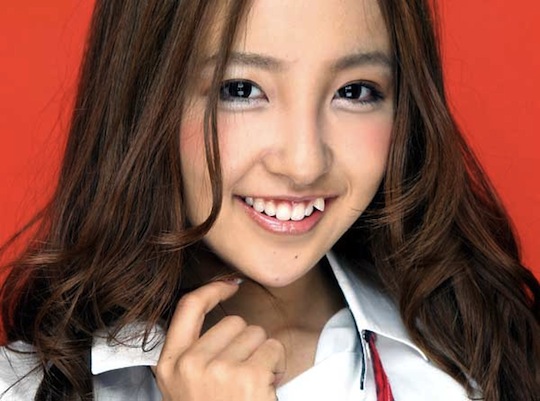 Apparently there is so much demand for this brand of beauty from certain kinds of men that we now learn there is even going to be a pop band solely devoted to girls with the "cute" dentures. And not just any band — it's a cosplay otaku one!
Apparently a world-first, TYB48 — no prizes for guessing which band they are imitating in their nomenclature, then — is launching out of Akihabara and is composed of three eighteen-year olds. (Not sure where the "48″ comes from, except for shameless copycatting. TYB must be "The Yae-ba", we guess.) No sign of the melodies yet. We at TokyoKinky at any rate just can't wait for their debut at the end of the month, which is surely destined for the annals of musical genius.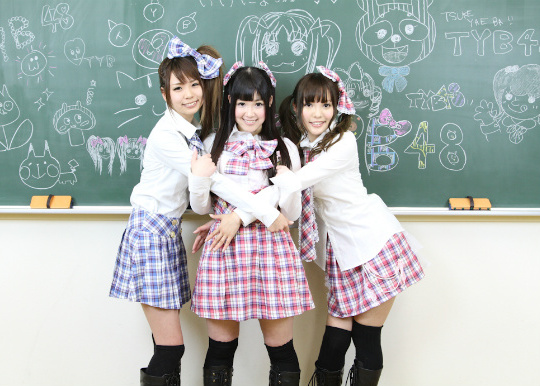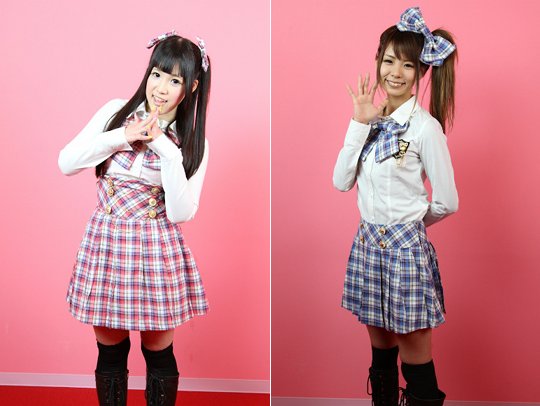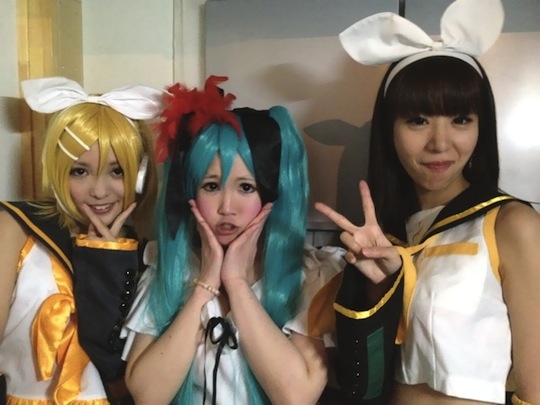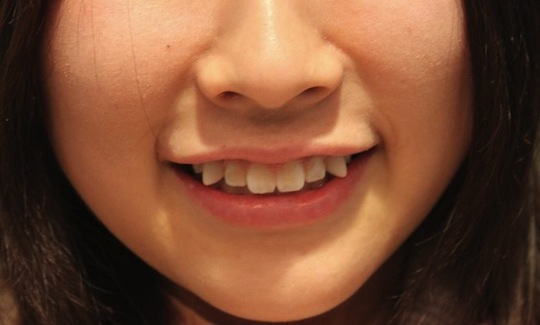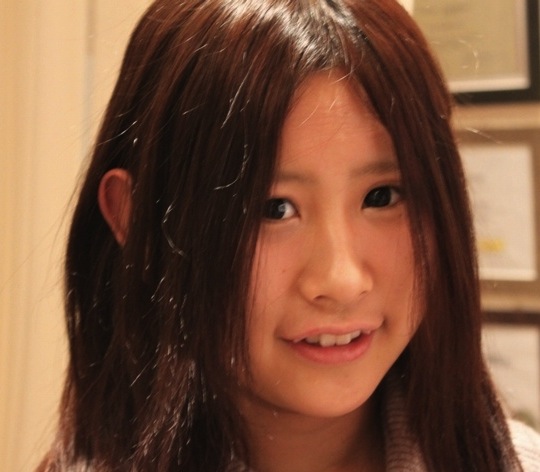 What do you think? Hot… or not?
Tags: japanese cosplay, yaeba
Category: Erotic Japan Blog
Other categories: Hands-on Reports, Product Releases
Written by: Megumi on March 8, 2012 at 11:51 pm | In
Erotic Japan Blog
|
Discuss (2) »
Much like the yaeba snaggletooth phenomenon, the Japanese trend of the duck face has both fascinated and revolted foreigners.
Japanese girls make the duck-face pout (ahiru-guchi) as they think it makes them look cute and attractive to men. You look "dumb" and submissive, and, since Japanese ladies don't usually have much in the way of busts or butts they have to make up for it by charming gentlemen with their faces.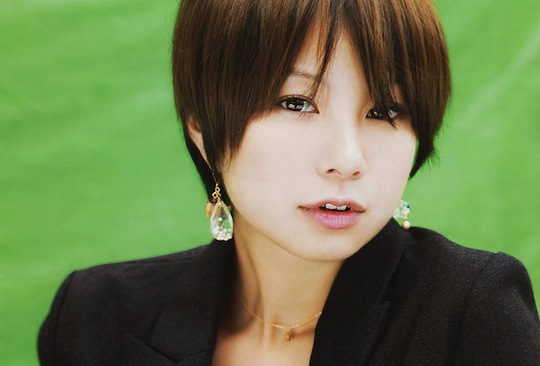 Classic duck-face advocates include Tomomi Itano from AKB48, singer Yuki and voice actress Aya Hirano, though it can look sexier in the context.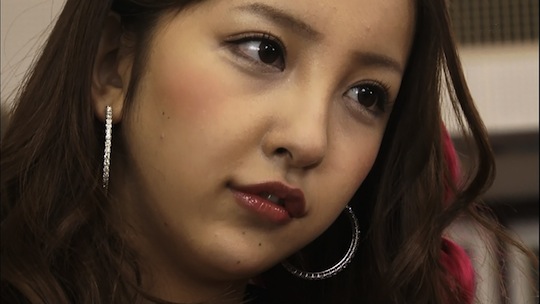 It was first used in the late Nineties to talk about singer Ami Suzuki and the word entered the Japanese dictionary in 2006.
So what do you guys out there think? Sexy or not?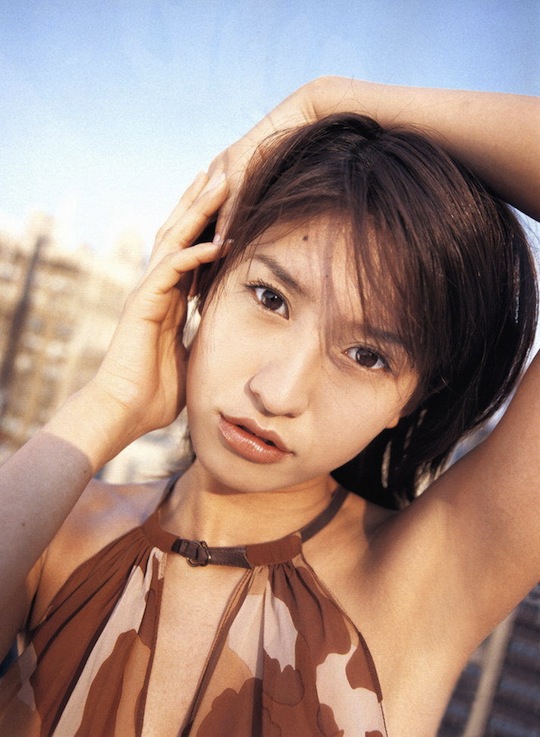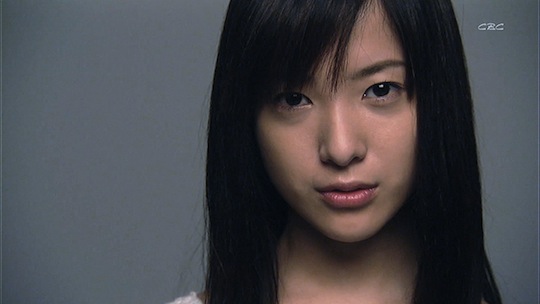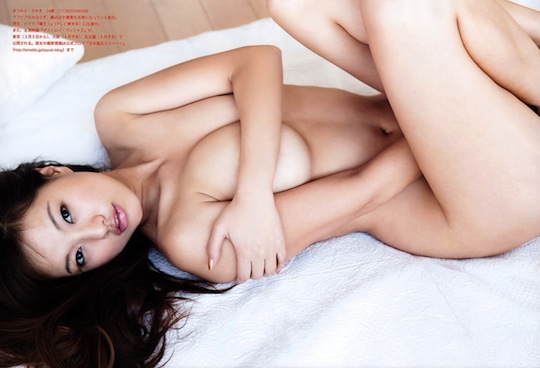 Tags: ahiru-guchi, Japanese girls, yaeba
Category: Erotic Japan Blog
Other categories: Hands-on Reports, Product Releases
Written by: Taro on April 6, 2009 at 12:07 pm | In
Erotic Japan Blog
|
Discuss (5) »
Ever noticed something a little…different about the mouths of Japanese models, celebrities, and cute girls on the street? It may not be apparent right away, but once you notice, it's hard to miss- a good number of them have snaggle-teeth! A pair of yaeba are considered very cute to many Japanese. From convention booth babes to actresses to Japan's princess Masako, yaeba are a common sight in Japanese media.
Unlike America, where teeth are straightened in childhood and crooked teeth often signify poverty or a lack of care, orthodontics never really caught on in Japan, and there's no implied connection between straight teeth and good health or social standing. Maekawa at the Yaeba Superstar blog writes in Japanese for the most part, but he has this to say to English-speaking visitors:
Thank you for coming.
The crooked tooth is forgiven by most of Japanese. In fact, most of Japanese feel it cute and love it.
Amazingly some of Japanese girl apply Yaeba to their own teeth.This is not for Halloween but for making them charming.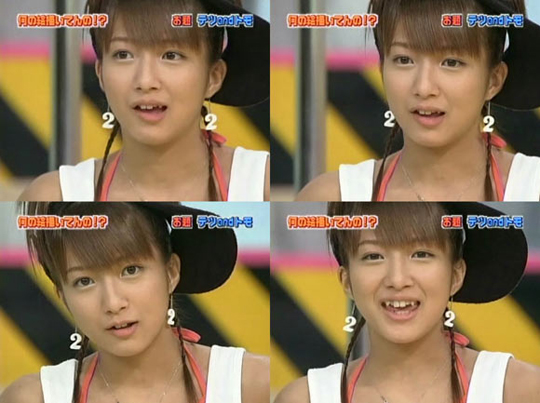 Along with his frequently-updated blog of yaeba in the media, Maeka also maintains a best-of-yaeba photo gallery, full of young Japanese beauties with overlapping front canines. As long as yaeba fans like Maeka keep blogging, and superstars like Seiko Matsuda Nozomi Tsuji (above) keep showing us how sexy double teeth can be, yaeba are likely to be a fixture in Japan for a long time to come.
Tags: idols, yaeba
Category: Erotic Japan Blog
Other categories: Hands-on Reports, Product Releases
Presented by Tokyo Kinky