Written by: Tadashi Anahori on July 15, 2014 at 12:15 am | In
Erotic Japan Blog
|
Discuss »
Artist and manga-ka Megumi Igarashi is not afraid to shock, in spite of her innocent smiles. After all, this is a young woman whose artist name is Rokudenashi-ko (Good-for-nothing girl) and who calls herself a "deko-man" (decorated pussy) artist, a "pussy columnist" and who is a member of the "Japan Genitalia Art Association".
She held a solo show in May in Shinjuku that was a quite a talking point online, not least for its colorful pictures of vaginas with faces. She also claims to have made the world's first 3D "pussy boat".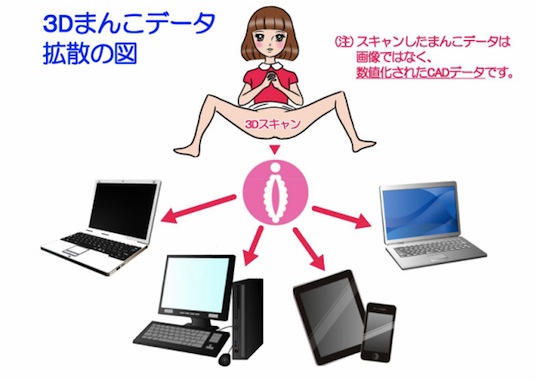 And this is where the trouble starts.
As first covered by Tokyo Reporter, the 42-year-old artist used Campfire (a local version of Indie Go-Go) collected lots of money to enable her fund her outlandish projects. In the end she raised double her funding target of ¥500,000 ($5,000).
Tokyo Metropolitan Police on Monday announced the arrest of a 42-year-old woman for selling data that allows for the creation of a model of her genitals, reports the Sankei Shimbun (July 14).

On March 20, self-proclaimed artist Megumi Igarashi (@6d745), a resident of Setagaya Ward, allegedly sent a link containing image data that can be read by a 3D printer to a 30-year-old male company employee in Kagawa Prefecture.

The suspect, who was charged the distribution of obscene material electronically, has reportedly denied the allegations. "I do not acknowledge that (the work) is an obscenity," she told police.

The case is the first of its kind in Japan.
Which doesn't surprise us at all!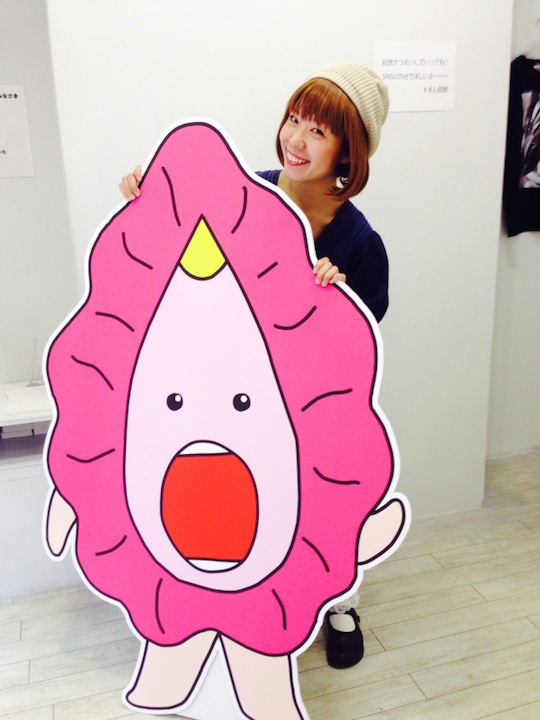 Her crime was officially one of online distribution of obscene images. She was just too prolific in her output! After all, Igarashi/Rokudenashi-ko has also published books, hosts workshops and more.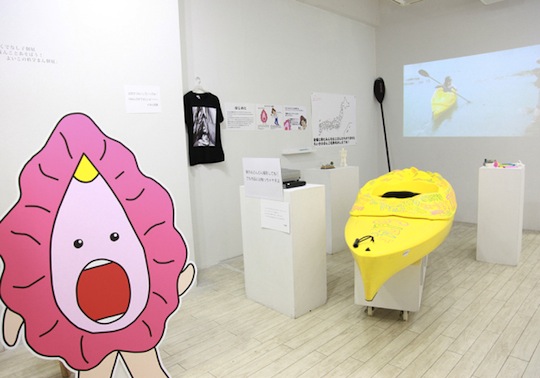 Her English profile has this to say:
As an artist, I focus on my own vagina as the motif for my art.
My work is against discriminative/ignorant treatment of the vagina
My artwork is shown on this blog.
My vagina was scanned by a 3D printer and was expanded to 2-meters size as the kayak which is titled "まんぼーと (The Vagina Boat)."
I was able to row in a boat modeled after my own vagina.

I make art pieces with my vagina, which I would rather call Manko(MK).
I thought it was just funny to decorate my vagina and make into a diorama,
but I was very surprised to see how upset people get when they see my works or even hear me say the word Manko.
Even when a TV station asked me to be on their show, they wouldn't dare let me say DECO-MAN because "MAN" is from the taboo word "Manko".
Why did I start making these kind of art pieces?
It's because I had never seen the vagina of others and I was too self-conscious of mine.
I did not know what a vagina should look like at the same time, so I thought mine was abnormal. Manko and vagina, have been such a taboo in Japanese society.
Penis, on the other hand, has been used in illustrations and has become a part of pop culture. But vagina has never been so cute.
Vagina has been thought to be obscene because its been overly hidden; although it is just a part of a woman's body.
I wanted to make vagina more casual and pop. That's how I came to make a vagina lampshade, a remote-controlled vagina car, vagina accessories, a vagina smartphone case, and so on.
Now that's what we call avant-garde.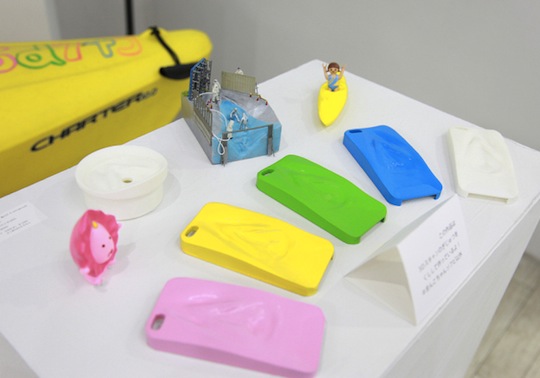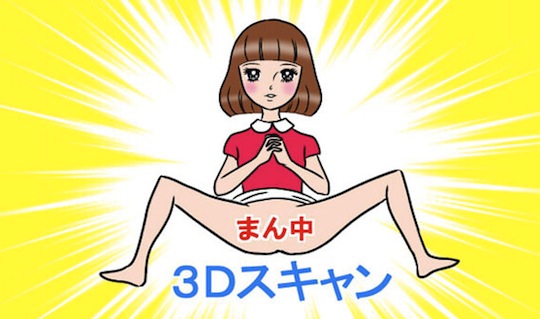 Here is Rokudenashi-ko in her floating vagina mold (aka pussy boat).
While Rokudenashi-ko previously attracted the attention of The Huffington Post, perhaps now she will want to keep a low profile? Or perhaps she will attract Ai Wei Wei levels of support from the public?
Oh, ever wanted to know what Gundam looks like with a pussy? Now's your chance.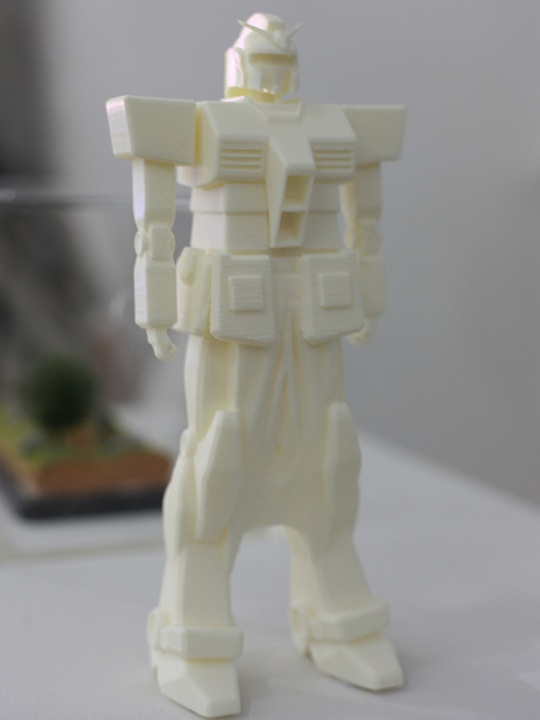 Tags: Crime, Fetish, Hentai
Category: Erotic Japan Blog
Other categories: Hands-on Reports, Product Releases
Written by: Tadashi Anahori on May 22, 2014 at 2:29 am | In
Erotic Japan Blog
|
Discuss »
We all know that college students have a lot of sex (if they're lucky) and that it's an age when you explore things. After a few drinks you might even try some kinky stuff with your new partner.
Well, that's all going to stop at one Japanese university.
Kinki Daigaku used to call itself "Kinki University" in English, an apparently harmless reference to the name of its region. Well, maybe they were more innocent times back in 1949 when the university was founded and the English name decided.

However, being pronounced "kinky" and spelt almost the same, the name naturally causes a lot of mirth and embarrassment for staff who speak English or when pictures of the name appear online. And an away game for any of its sports teams in foreign countries is basically out of the question.
"The word kinky also means perverted," university dean Hitoshi Shiozaki told reporters. "We have no other choice than to change the English name because we are serious about pursuing a more international school culture."
So in other words, they were literally advertising themselves as the university of hentai.
Apparently they worried that they were becoming a figure of fun — and that potential students were even being put off by the name. What? Going to a university called kinky or hentai would have been top of my list if I had known about it back when I was applying for college places!
The new English name is going to be the more innocuous Kindai, a contraction of Kinki (the Kansai area) and Daigaku (university).
This has actually been proposed for some time now but was finally confirmed this week. It will take effect in 2016 when the university's international studies faculty opens.
The government has made a lot of money available to Japanese colleges willing to make "international drives" in the near future. There is a scramble for the funds at the moment, with lots of colleges seeking to rebrand themselves as global institutions with international faculties ready to welcome armies of exchange studies and overseas researchers. This will no doubt lead to some cultural clashes, much more interracial sex, and the occasional issue of naming like this.

Tags: Hentai
Category: Erotic Japan Blog
Other categories: Hands-on Reports, Product Releases
Written by: Taro on January 3, 2014 at 12:07 am | In
Erotic Japan Blog
|
Discuss »
Hug pillows (dakimakura) are nothing new in Japan. There is a wealth of pillows out there with cases featuring idols or in the actual body shapes of young girls.
Here's a new twist and its all a marketing stunt.
How do you make cockroaches appealing? That's the dilemma facing Gokiburi Kujo Meister, an extermination company.
It came up with a novel way to promote its services — moe. It seems when in doubt, you can always turn to the forces of cuteness and kinkiness combined to make a new marketing campaign that at the very least will gain a response.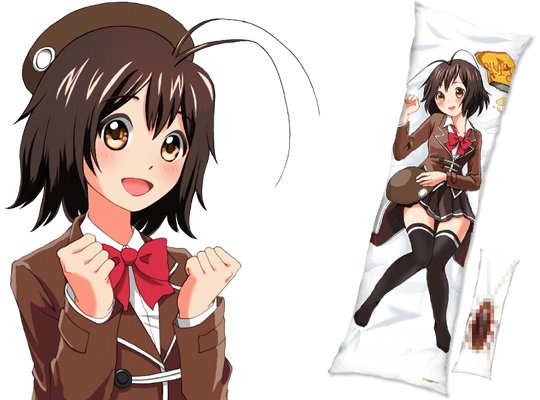 Gokiburi Kujo Meister has created a mascot character, Itsuki Kurohane, and this young girl is set to raise the profile of cockroaches in Japan.
Here's her profile. She's 15 ("in human years") and likes food, but dislikes cats, spiders and salt. Yes, she is meant to be a cockroach-girl!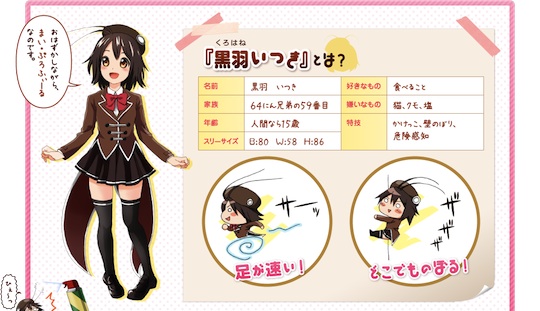 If you like the look of Itsuki Kurohane then you should enter the competition running until January 23rd. Five lucky entries will receive a 150cm-long hug pillow with Itsuki on the front and back.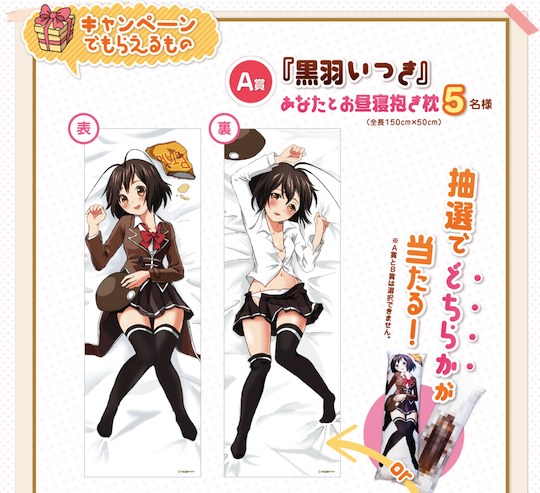 However, another five "lucky" entries will win a pillow with a cover printed with a real cockroach image. The picture below is pixellated but don't worry, in the final one you can snuggle up close to the bug in all its glory.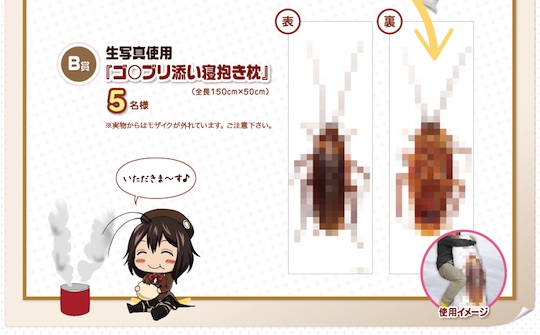 So, which do you want? Itsuki or the bug?
If this is your kind of thing, we recommend you explore the world of Japanese pornography, where there are plenty of examples of sex with creepy-crawlies.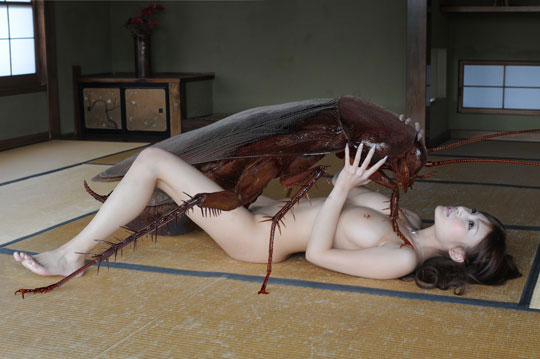 Plus don't forget to look back in history. Japanese shunga erotic prints also features lots of tentacle sex and other variations.

Tags: Hentai, Hug pillows, Otaku
Category: Erotic Japan Blog
Other categories: Hands-on Reports, Product Releases
Written by: Tadashi Anahori on December 18, 2013 at 1:59 am | In
Erotic Japan Blog
|
Discuss »
Cats are big in cosplay. Don't take our word for it, take a gander all the cat girl cosplay and hentai anime porn there is out there.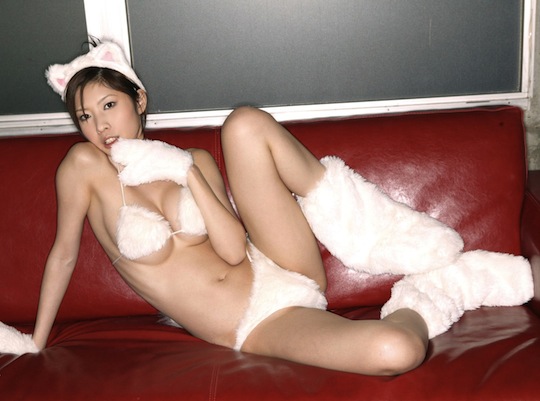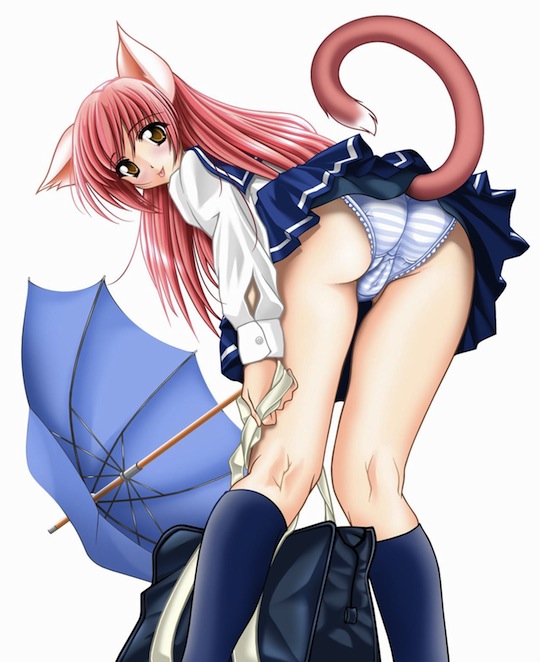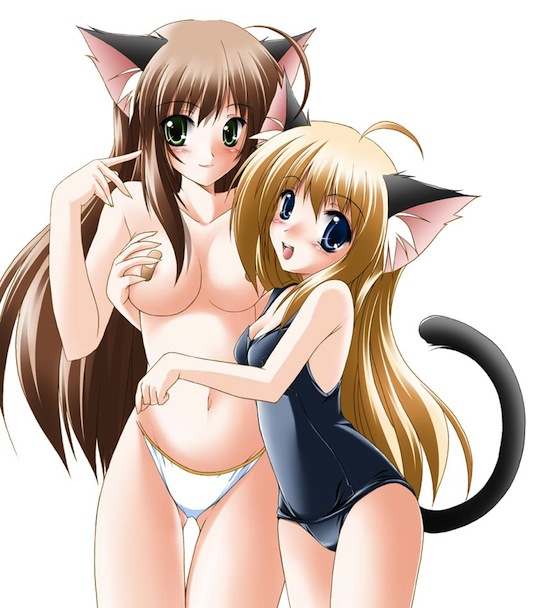 No surprises, then, that there is actually a whole range of cat girl-themed adult toys, drawing on the wealth of feline fetishes that exist out there.
Now you can add a tail to your girl in the place that matters… and it's more than just decoration.
The Cat Tail Anal Plug is a vibrator that you stick into her ass for some buzzing pleasure.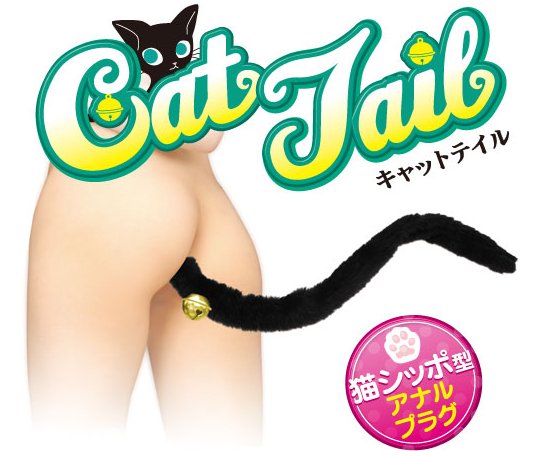 The tail itself can be twisted and turned in various directions, plus it comes with a bell for extra kinky fun. It comes in three colors: white, black, tabby. So you can get one to match your real pet.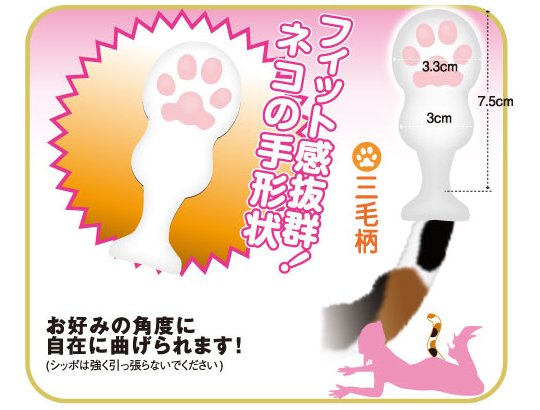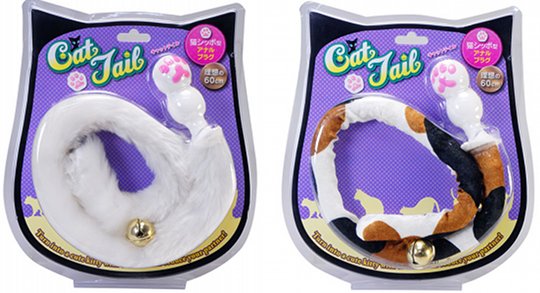 There's also stuff for the boys too. For example, there is the Nyanko Cat Girl Ass Onahole, a double hole buttocks masturbator.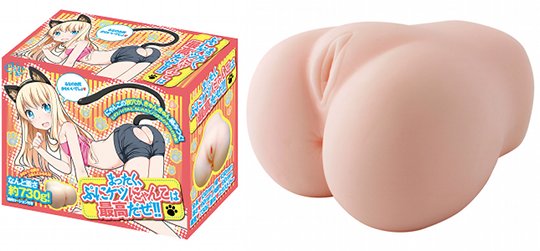 Or the more straightforward 2ch Pussy Cat Onahole, a virgin Japanese girl masturbator inspired by Japan's famous online community.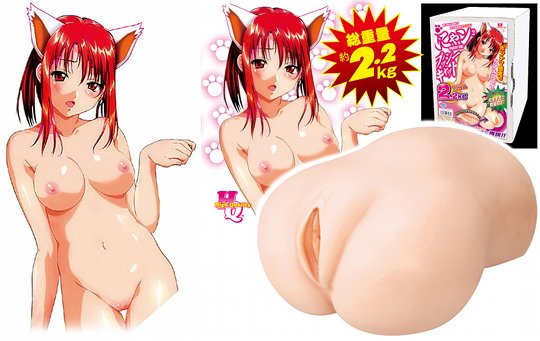 The Animal Getchu! Cat Onahole, meanwhile, is a masturbator that comes with tabby cat fur wrapped around it.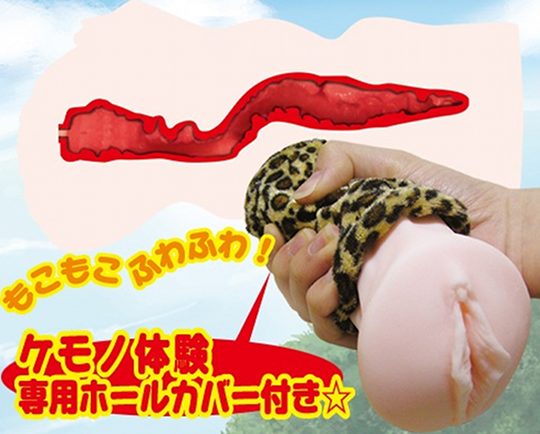 Tags: Fetish, Hentai, Otaku
Category: Erotic Japan Blog
Other categories: Hands-on Reports, Product Releases
Written by: Megumi on November 7, 2013 at 12:31 am | In
Erotic Japan Blog
|
Discuss »
In desperate need of a smooch? No girl around for a good kiss when you want one?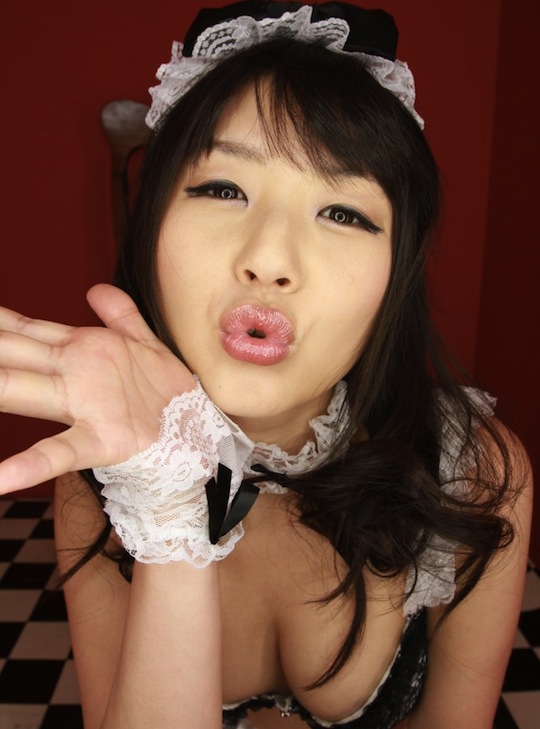 Have this in your pocket for such situations!
Gashapon capsule toys are one of the most famous kinds of Japanese vending machines and come in all shapes and sizes. Saying that, they are usually something to do with an anime character.
But the new Smart Kiss series by Bandai, which went on sale at the vending machines in mid-October, is a bit different. It's a series of "lips," seven of them girls' and one modeled on a man's mouth.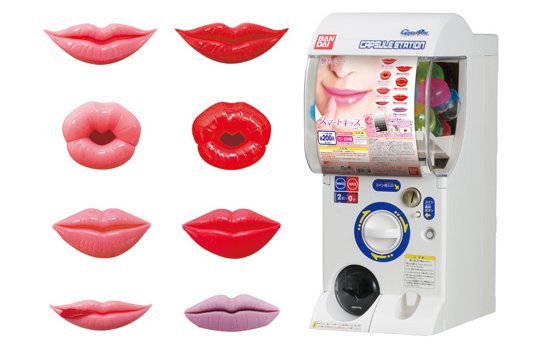 The stickers are meant for your smartphone, though we're not sure if they are just odd decoration or hold some other purpose.
So if you see horny young people snogging their smartphones around Japan, this is why…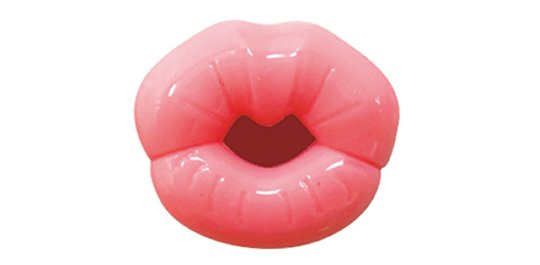 Still, you can't beat the real thing, can you?
Tags: Hentai
Category: Erotic Japan Blog
Other categories: Hands-on Reports, Product Releases
Written by: Tadashi Anahori on October 30, 2013 at 12:40 am | In
Erotic Japan Blog
|
Discuss (2) »
Japanese TV is disgraceful at times. Here is the shocking image from a TV show broadcast on state channel NHK.
It shows quite clearly a young child fondling a certain member. What a scandal!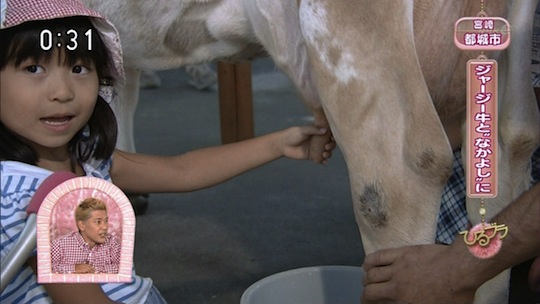 Hang on, it's not human. Does this make it worse? Is it bestiality as well as prepubescent porn? Well, no.
But it does look a bit funny!
For your information, it actually shows a girl helping to milk a jersey cow in Miyazaki prefecture. Still, with shots as ambiguous as this, it's almost enough to make you pay your NHK fees!

Tags: Hentai
Category: Erotic Japan Blog
Other categories: Hands-on Reports, Product Releases
Written by: Kazuki Kintama on October 29, 2013 at 12:06 am | In
Erotic Japan Blog
|
Discuss »
After it got big media attention last year, designer Kaori Kato's novel if creepy "flip-a-skirt" calendar has returned with a new edition for 2014.
We weren't sure what to make of it when we blogged about the skirt-lifting calendar last year. Now we have been thoroughly won over by its charms.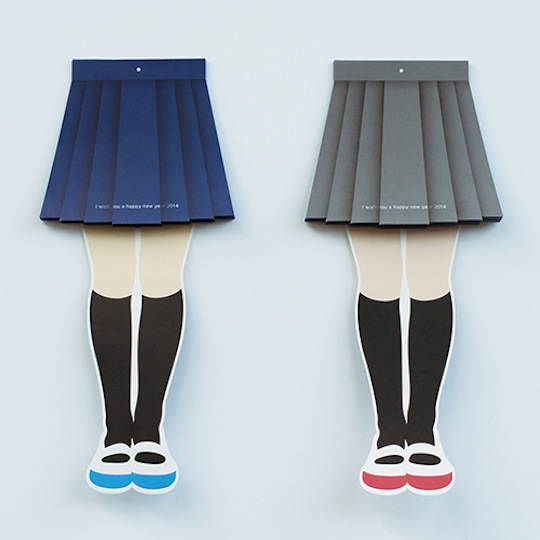 Like in 2013 you can lift up the skirt to reveal the calendar below. This year's version comes in two colors! You get the pleasure of lifting up a skirt for every month.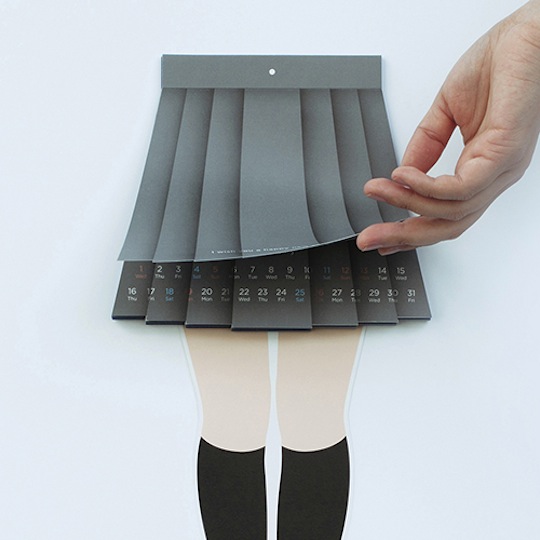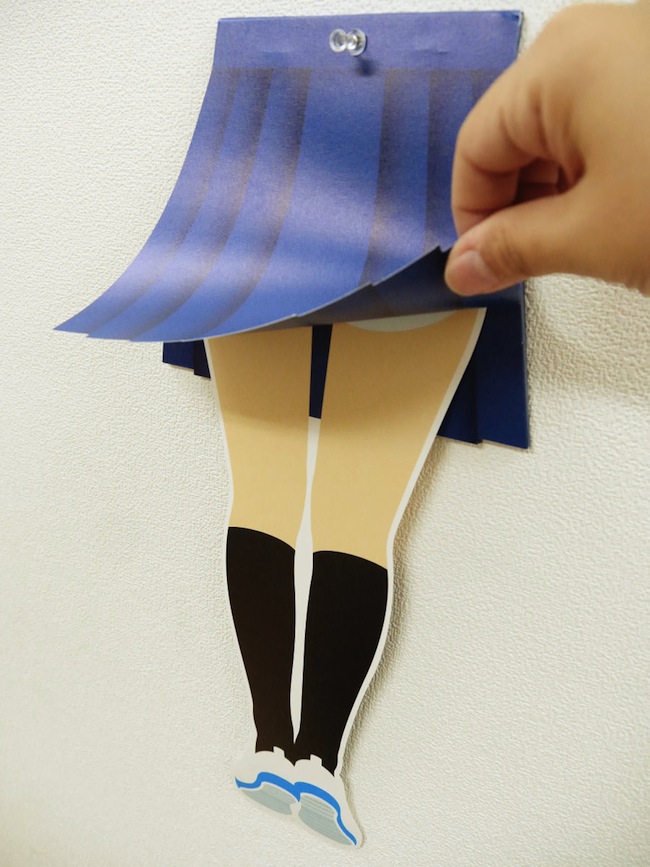 Plus there are memo pad-like skirts where you can attach a note to a girl's panties!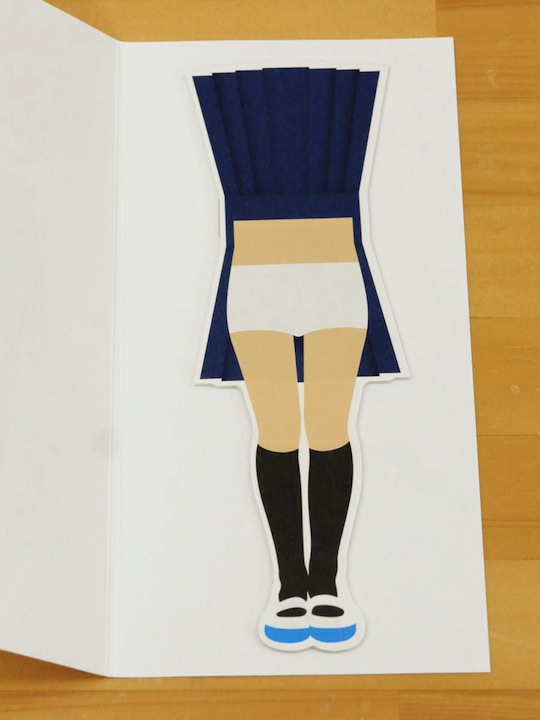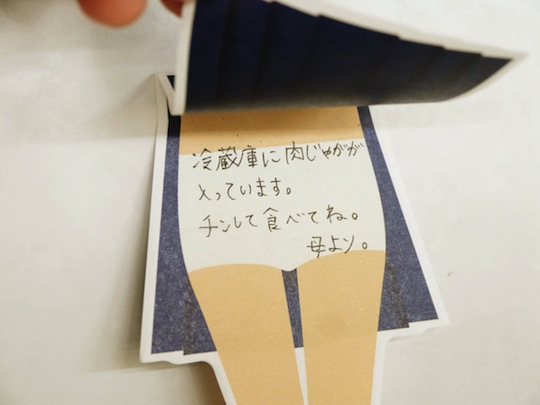 Tongue-in-cheek or creepy?
The designer is a woman, so we can only presume it's the former…
Saying that, at the end of the day, we prefer to try the real thing!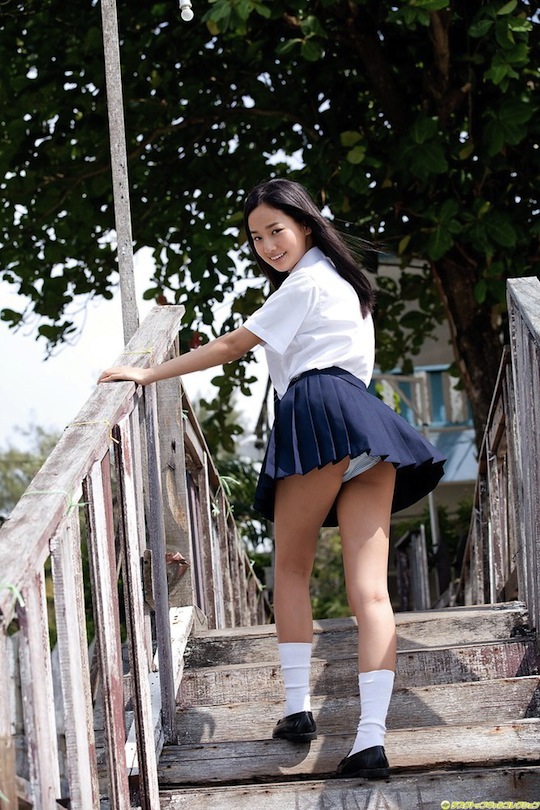 Tags: Fetish, Hentai
Category: Erotic Japan Blog
Other categories: Hands-on Reports, Product Releases
Written by: Megumi on October 21, 2013 at 11:45 pm | In
Erotic Japan Blog
|
Discuss »
Have you ever wanted to see a film about a talking vagina?
You can from December 7th in Japan.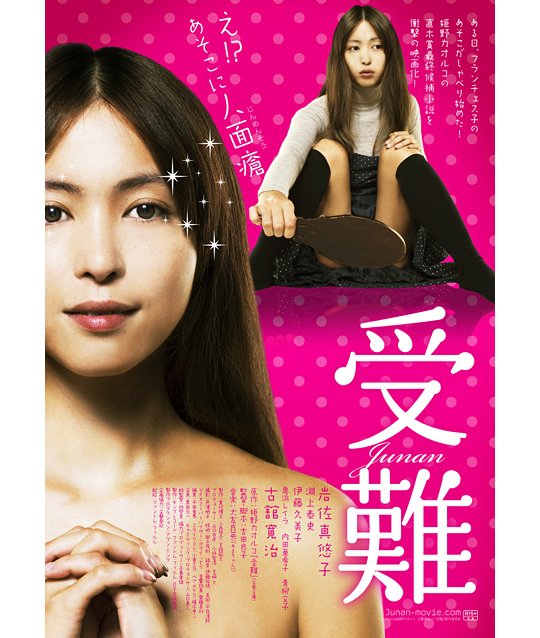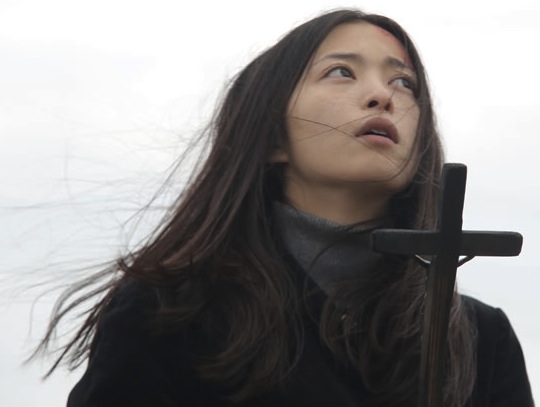 Junan is based on a 1997 book by Kaoruko Himeno about a pure girl who becomes interested in sexuality and whose vagina then suddenly develops not only a personality — but even a voice!
The lead is played by the lovely Mayuki Iwasa, who will be stripping off for the role, including a full nude scene. Mayuki is more known as an idol than a serious actress, though this odd movie will no doubt not do any harm to her reputation for being sexy.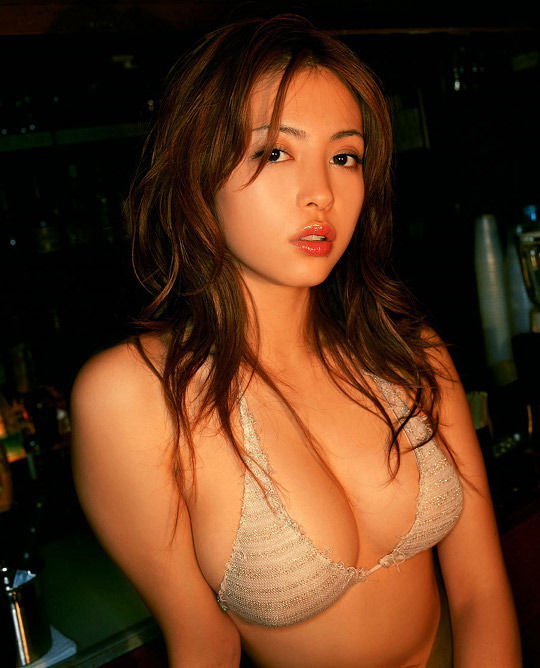 This might be the strangest cinematic release to grace local screens for many a moon.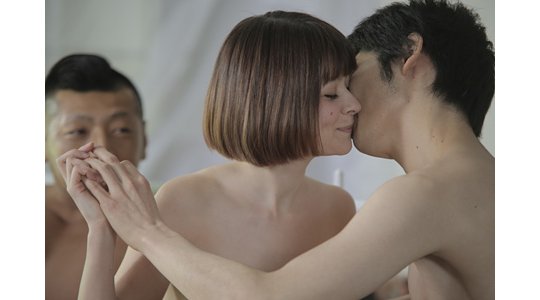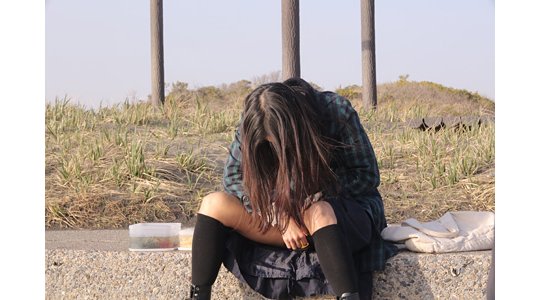 By the way, the title means "passion", as in a religious one of suffering. Mel Gibson this ain't!

Tags: Fetish, Hentai
Category: Erotic Japan Blog
Other categories: Hands-on Reports, Product Releases
Written by: Kazuki Kintama on June 11, 2013 at 12:48 am | In
Erotic Japan Blog
|
Discuss »
Some people to go to ANY lengths to catch a glimpse of the holy grail, it seems.
Hyogo police have arrested a twenty-six-year-old company employee from Kobe for hiding in a 30-by-45-inch grate in the side of the road in order to spy on girls' panties as they went by.
Yasuomi Hirai has admitted his guilt.
Around 10am on June 5th, he was spotted at a grate opening in Kobe after having entered the roadside drain via a space twenty meters away.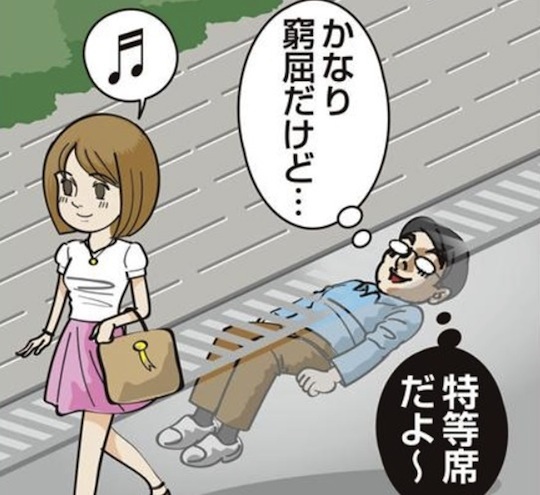 Nearby there is a girls' college and girls' high school, and many of the students would pass by. Hirai also lived nearby.
A twenty-four-year-old girl saw him and asked a man to help. Poor old Hirai was then a victim of his own cunning location — once he was there, it was hard for him to either escape or pretend he was doing something more innocent.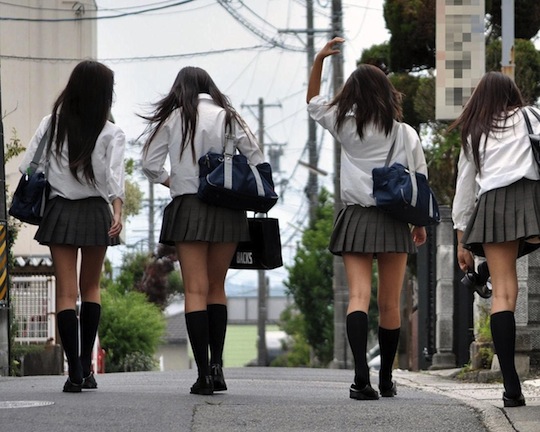 Still, you have to commend him. He really went the extra mile for his fetish.

Tags: Crime, Fetish, Hentai
Category: Erotic Japan Blog
Other categories: Hands-on Reports, Product Releases
Written by: Tadashi Anahori on April 15, 2013 at 12:27 am | In
Erotic Japan Blog
|
Discuss (2) »
Toshiki Hanai, a twenty-eight-year-old assistant district court judge in Osaka, has perhaps not surprisingly lost his job.
When you get caught filming up a girl's skirt on a train, you might reasonably expect there to be repercussions if you are supposed to be an upholder of the law!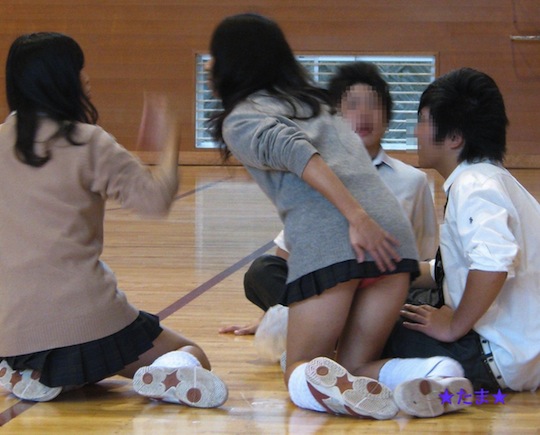 That's what Hanai was apparently caught doing in August 2012.
Another male passenger spotted the nimble judge squatting down on the crowded commuter train during the morning rush hour, trying to get a good view with his smartphone of the heavenly world up a girl's skirt.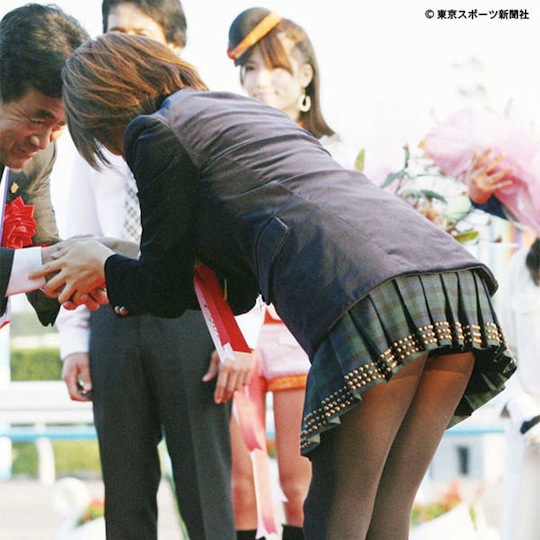 The valiant passenger grabbed Hanai while he was red-handed and he was taken into police custody at a station. He admitted during questioning that he was interested to know what kind of underwear the woman had been wearing. Perhaps he should have just asked and saved everyone the bother?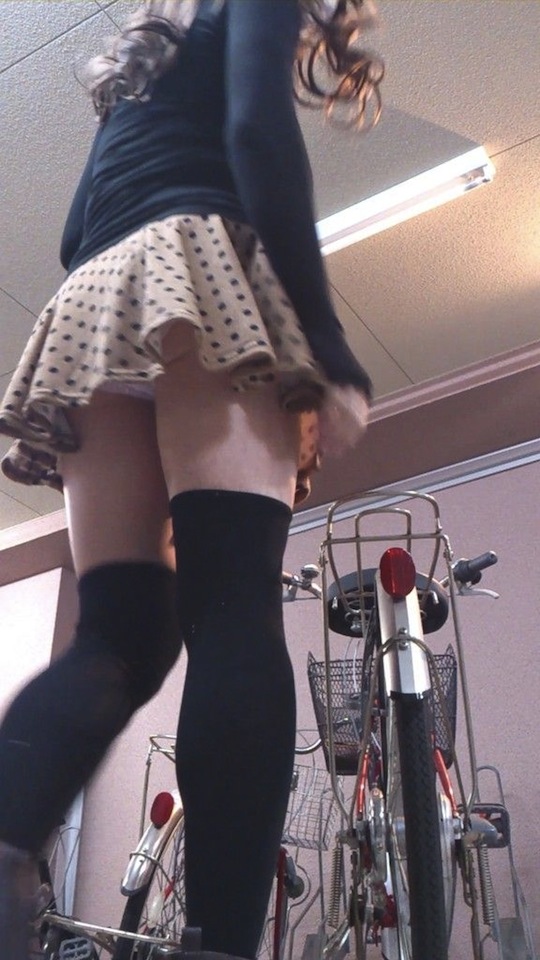 His phone apparently included other images taken up women's skirts. Habeas corpus, indeed.
He has been dismissed from duty and fined half a million yen.
We wonder if he had ever served as a judge on chikan trials?

Tags: Crime, Fetish, Hentai
Category: Erotic Japan Blog
Other categories: Hands-on Reports, Product Releases
Next Page »
Presented by Tokyo Kinky