Riho Yoshioka reveals cute bust in semi-nude scene on TBS TV drama Kimi ga Kokoro ni Sumitsuita
Following her previous semi-nude scene in the TBS TV drama Kimi ga Kokoro ni Sumitsuita, popular cutie Riho Yoshioka has followed up with another hot scene in the third episode of the series.
In the show, her character has to model a bra at a public event. During her trip down the catwalk, however, she slips and falls. While this is hardly the stuff of high drama, it does mean that viewers get a lingering look at her naked back, slender waist, and modest bust. And Riho certainly does look mighty fine in lingerie, though we already knew that.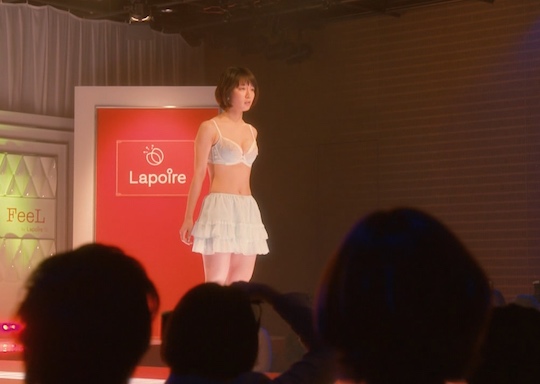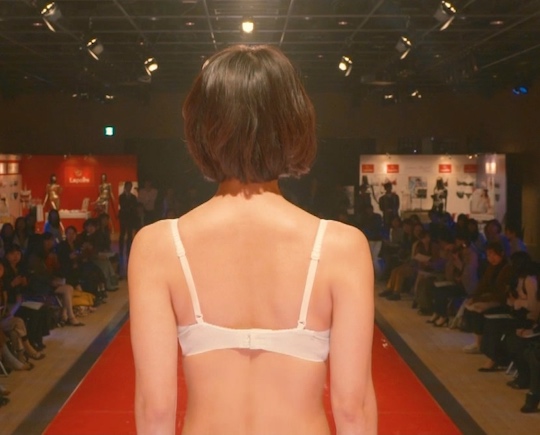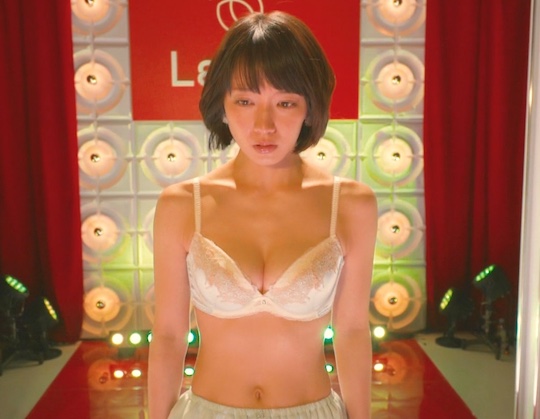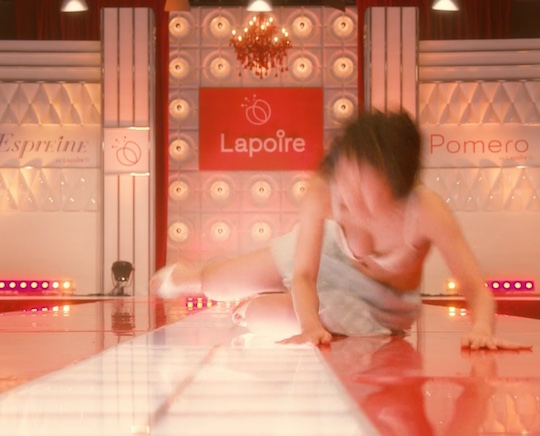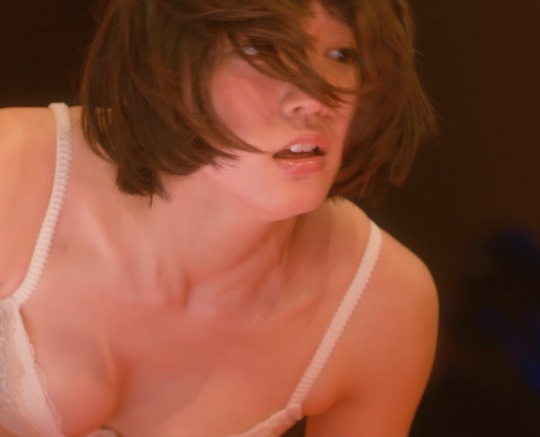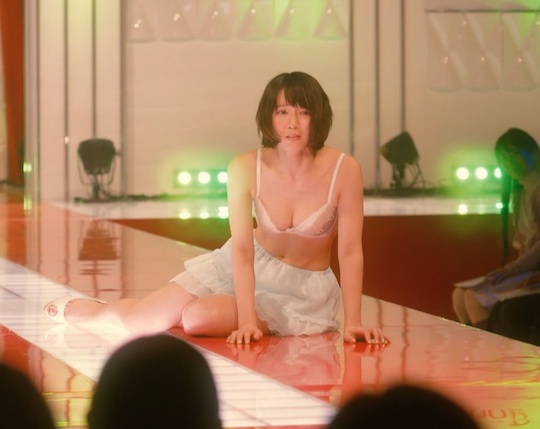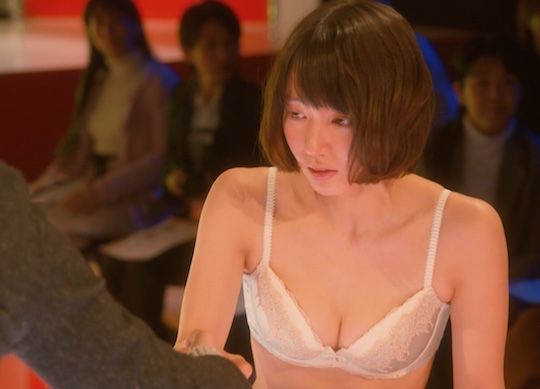 Well, Riho Yoshioka definitely has some catching up to do if she wants to be the next Mariya Nagao, but here's hoping that things get hotter in the next episode.