Written by: Megumi on June 10, 2010 at 1:52 am | In
Hands-on Reports
|
Discuss »
We don't like mosaic, right? There's nothing worse than having the mood ruined by some nasty pixels covering the very areas you want to see the most!
We won't get into the complicated, ambiguous reasons for why Japanese porn has mosaic (we've blogged about that before), but rather I wanted to give you all some practical tips. I'm gonna let you boys into a secret: There are ways to get rid of it!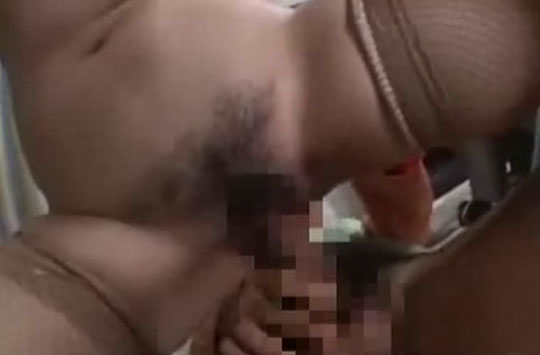 With the Olympia DV-9900 your dreams have come true! All you need is this little gadget and your regular Japanese DVDs, and hey presto!
How does it work? Well, just hook it up between the DVD player and TV set with some RCA cables. Turn it on and move the dial to adjust the size of the censored area (depends how many cocks are in the picture right!), using the joystick to guide over to the mosaics. Don't worry, the buttons are labeled in English.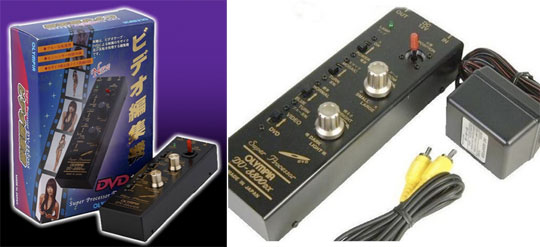 Then it gets a bit more technical. Fiddle with the two A/B switches plus one more simple dial, and the mosaic clears up. Like magic!
With a touch of experimentation on your part, you should be able to see your favorite porn sans mosaic in no time!

Tags: Japanese pornography, JAV, mosaic
Category: Hands-on Reports
Other categories: Erotic Japan Blog, Product Releases
No Comments yet »
RSS feed for comments on this post. TrackBack URI
Leave a comment
Presented by Tokyo Kinky