Top photographer Leslie Kee arrested for "obscene" art in Roppongi
Famed fashion photographer Leslie Kee (41) has been arrested by Tokyo police for the sale of "obscene" imagery at a Roppongi Gallery.
Kee, Singaporean by birth but based in Tokyo, is one of three arrested for selling photo books with pictures of male genitalia. The trio are suspected of selling seven books to two customers.
The photo books are from Kee's new male nude series, "Super Goh" and "Super Miki", taken over the course of a year. However, the police got wind of non-mosaic "porn" being sold at hiromi yoshii roppongi gallery and swooped in on the dangerous cock-festered publication.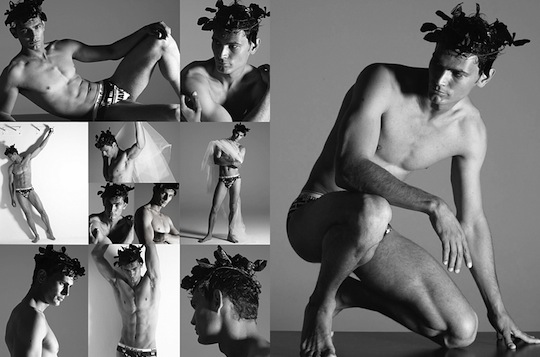 Kee has famously shot album cover photos for the likes of Ayumi Hamasaki and Lady Gaga.
That's Kee on the left!