Written by: Tadashi Anahori on August 1, 2012 at 11:40 pm | In
Product Releases
|
Discuss »
One of the most interesting trends in Japanese adult toys is parody or the way it uses other media as inspiration for "unofficial" adaptations.
This is particularly the case with anime or otaku-themed onaholes.
A new example is inspired by Papakiki!, the popular anime and manga series, and known by its full title as Listen to Me, Girls. I Am Your Father! (Papa no iu koto wo kikinasai!).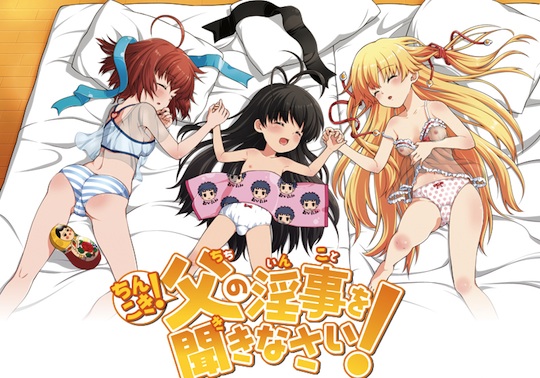 Taking the schoolgirl virgin characters and converting their tight pussies into handy holes, the Listen to Me, Girls. I Am Your Horny Father! is a new series of three holes.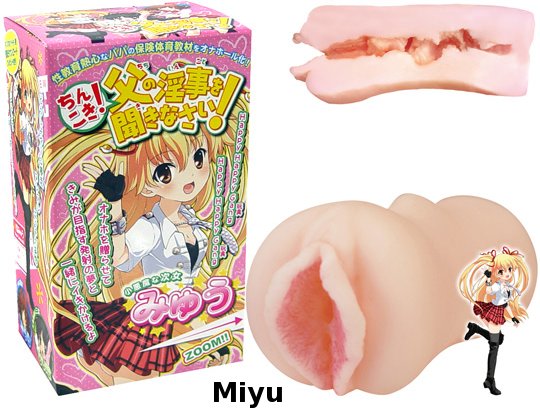 Here's how KanojoToys describe the new masturbator:
Choose between Hiina, Miyu or Sora, each young and nubile, and with gaping, generous vaginal lips that yearn in that coy virginal shojo way for your large member to complete her. These three sisters each have their own individual fruits, defined by the meandering and sensual holes that you can explore as gently or as filthily as you like!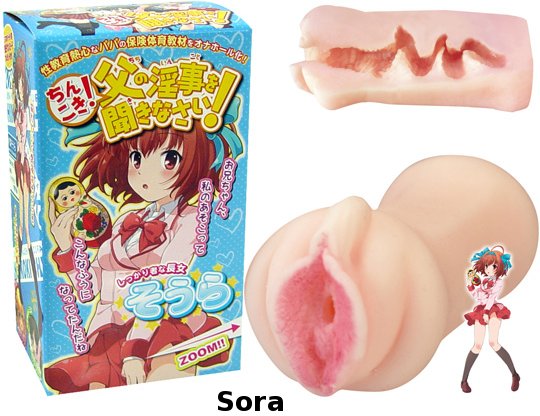 For the uninitiated, Papakiki! was originally a series of "light novels" that became an anime series for one season, a radio drama, and even later adapted into manga.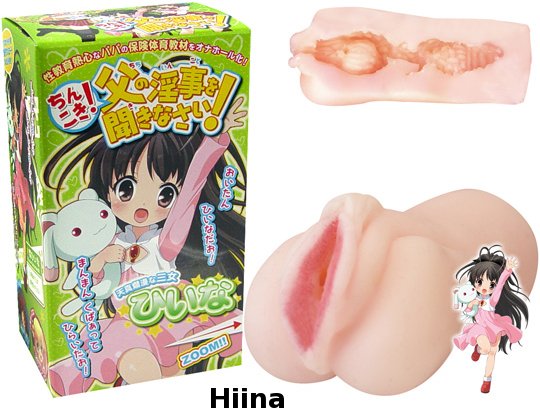 Tags: japanese sex toys, Onaholes, otaku
Category: Product Releases
Other categories: Erotic Japan Blog, Hands-on Reports
No Comments yet »
RSS feed for comments on this post. TrackBack URI
Leave a comment
Presented by Tokyo Kinky