Otaku marry virtual girlfriends from video game Niizuma Lovely x Cation at VR wedding ceremony
Marry your virtual girlfriend. Sounds tempting, right?
That's the concept behind a promotional event for the new virtual romance game Niizuma Lovely x Cation ("niizuma" or "niidzuma" means "new wife").
In a development that is unlikely to reverse Japan's declining birth rate any time soon, the game makers Hibiki Works has announced a virtual reality wedding ceremony on June 30th in Tokyo. Male fans can actually become grooms, wearing VR headsets so they experience the bliss of "marrying" their favorite character.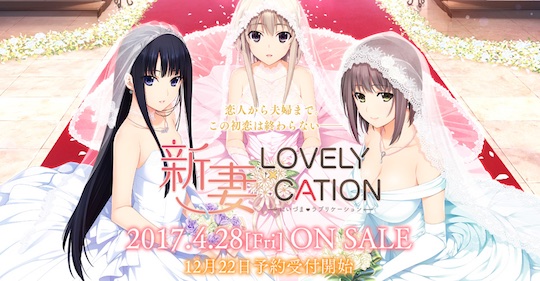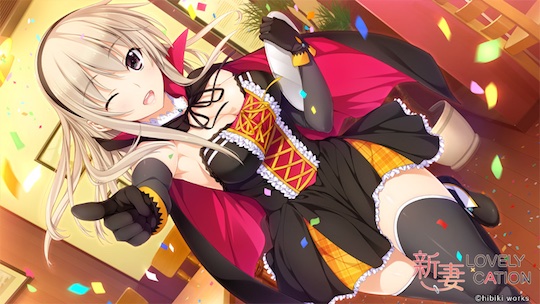 Formal dress is required, as befitting your special day, though the venue is not yet disclosed. Choose which of the three heroines from Niizuma Lovely x Cation that you want to marry: Yuki Isurugi, Nono Naruse, or Aiko Kurihara.
This is all a bit strange for non-otaku, we imagine, but keep in mind it is essentially a clever marketing strategy. The game, Niizuma Lovely x Cation, goes on release on April 28th. In the game you get to date Yuki Isurugi, Nono Naruse, or Aiko Kurihara, and then marry them. Naturally this process involves passionate 2D sex, including breaking their virginal hymens (see Exhibit A and B below).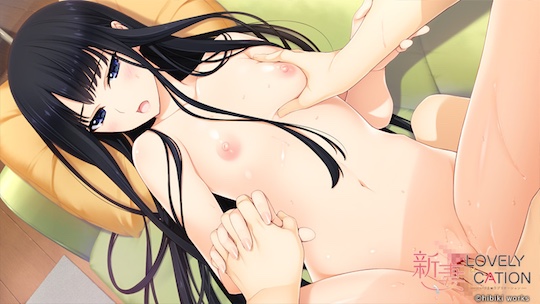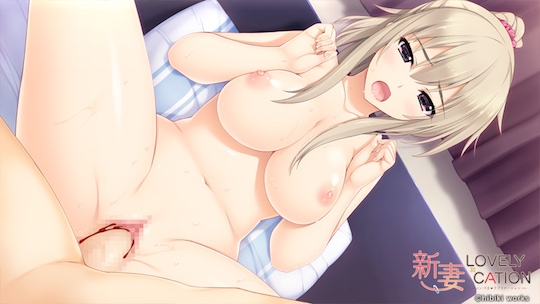 Applications to take part in the wedding are open online from willing bachelors from April 28th to May 28th.
Hibiki Works make adult video games (eroge). The previous Lovely x Cation game inspired its own series of four popular onaholes.