Onassyi Funassyi Lubricant is unofficial parody lube of mascot character
In need of a lube that isn't like the rest?
The Onassyi Funassyi Lubricant is a parody lube by Pepee, inspired by the wildly popular character Funassyi.
The yellow pear was designed to be a mascot (yuru-kyara) for the city of Funbashi in Chiba. Though not officially accepted by the city authorities, Funassyi has gone on to achieve worldwide — and even global — fame, resulting in an industry of merchandise, spin-off characters, an anime series, and more.
Funassyi is known for being a bit hyperactive and jumping up super high. Which is similar to how you will feel when this lube is rubbed all over your member.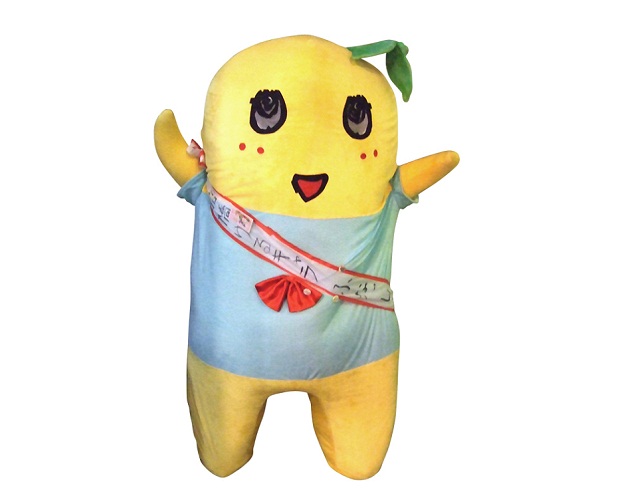 Okay, let's get this straight: this is totally unofficial! The rights holders of Funassyi are keen on making a buck but even they wouldn't make an adult product with their prized character. The original product doesn't even has "Funassyi" in the name but Kanojo Toys has added it in to make it easier to understand the joke. (The character on the packaging also makes it pretty clear.)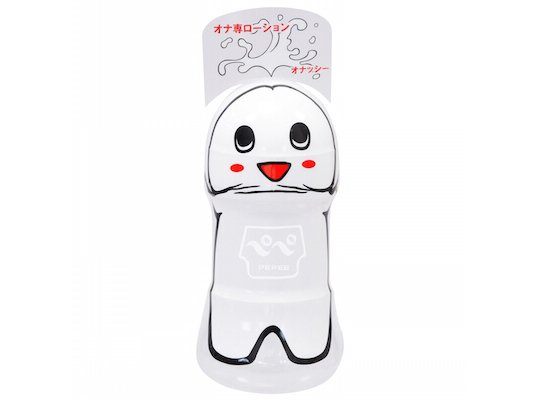 And that being said, like almost all parody adult toys in Japan, it is nonetheless a genuine product that does what it needs to do: i.e. this is a great lube that will get you and a toy/partner/doll wet enough for some serious action.
As we know in Japan, mascots can seem innocent but have an adult side. There are plenty of phallic mascot characters out there as well as moe girls deemed "too sexy" for public consumption.
There were even two awesome vibes made in the style of bizarre mascots: Toysboys and Lovely Loveman. Sadly, both are now sold out.
Parody lubes are also nothing new in Japan per se. For example, there was recently this brilliant lubricant based on video game items, not to mention numerous others based on actual Japanese drink products like green tea.