Digital panchira: Japanese smartphone perverts for silent upskirt photos
Any newbie visitor to Japan quickly realizes that phone cameras here must carry a rather loud "shutter" noise for the moment when you take your grainy snap. The reason? Needless to say, with mobile innovation Japanese pervs were very fast to use it as a new tool for photographing up girls' skirts.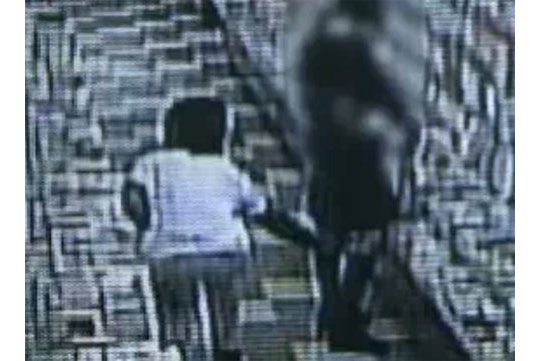 But as the smartphone devices have been flooding the market, authorities have been unable to control the use of apps to make camera "shutters" go silent. And with silence comes plenty of opportunities to snap panties and more.
Unlike regular keitai mobiles, the smartphone shutter noises can sometimes be adjusted in the settings and there are hundreds of apps out there to help would-be perverts satisfy their lustings.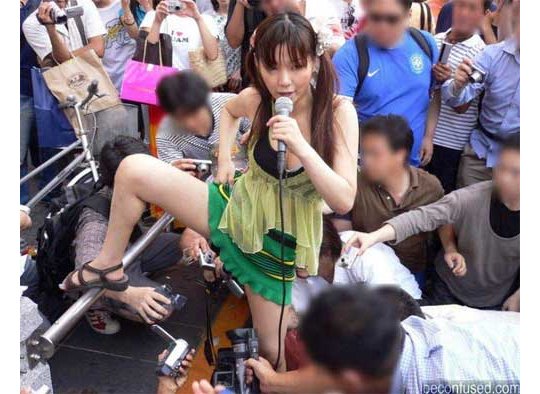 The Yomiuri reported on this recently:
On Nov. 12, a man was arrested at a train station in Kawaguchi, Saitama Prefecture, after he took photos up the skirt of a female vocational school student with his smartphone as she stood on an escalator.

The man reportedly told police he used an app that silenced the shutter sound to prevent his target from noticing what he was doing.

A man arrested in September after he photographed a woman's underwear in Tokyo also reportedly told police he had used such an app to stealthily take photos about 20 times.

According to the National Police Agency, 1,741 cases of illicit photography were reported nationwide last year, a 1.6-fold increase from 2006.

The largest number of snap-happy camera voyeurs was reported in Kanagawa Prefecture.

"About 30 percent of cases involved the misuse of smartphone apps," a senior Kanagawa prefectural police investigator said.

Japanese men have a fascination with close-ups of you-know-what. There are plenty of strip clubs that just have the lady open her legs for men to peer in as close as they like.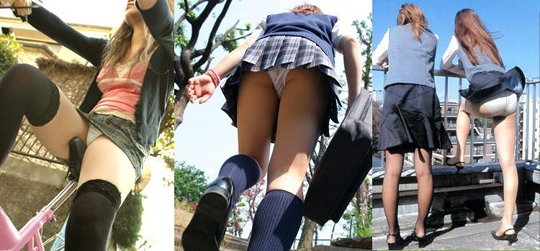 Hidden-camera and upskirt techniques are just extensions of this, an activity called panchira, a kind of Seven Year Itch fetish run through the lens of local panties-loving hentai!