Japanese porn star Anri Sakaguchi arrested for attempted extortion
Newbie porn starlet Anri Sakaguchi has been arrested for attempted extortion.
She apparently tried to extort money from a bar host with whom she was involved. She was arrested by Tokyo police on April 18th.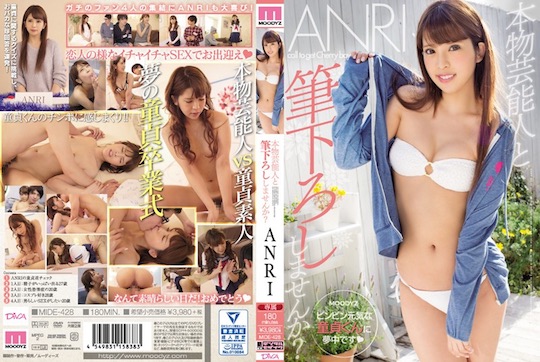 The 26-year-old Sakaguchi was a celebrity (famous largely for being the daughter of actress Ryoko Sakaguchi) who made her debut on the Muteki label in autumn 2016.
Professionally now known just as "Anri", she has since starred in another four titles. Her most recent one was released on DVD on April 13th.
There were rumors that she joined the Muteki (and later Moodzy) roster and made her porn debut in order to pay back huge debts she had accrued due to her hedonistic lifestyle. There were also crazy reports about how much money she had been offered (¥120 million!), surely wildly exaggerated considering she is a minor celebrity and her debut would never attract enough sales to make it up for the studio.
And given that she was attempting to extort her boyfriend for a mere ¥30,000, it does indeed seem that she has not made millions of yen from her nascent porn career.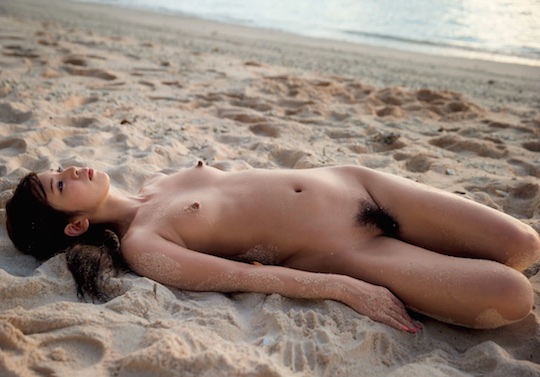 Anri, if you just wanted ¥30,000 you should have come to us! We'll gladly give you that much… for a token something in return, of course.
The Japanese adult industry was hit hard by a series of arrests in 2016 for alleged exploitation and coercion of performers. In addition, the popular actress Nozomi Aso was arrested on a drug charge.
Will this scandal permanently damage Sakaguchi's career? Or will it only further enhance her appeal as a seedy, "damaged" woman with nothing to lose? After all, that was the marketing hook her debut was hung on. This feeds right into it.