Written by: Kazuki Kintama on June 8, 2012 at 12:11 am | In
Erotic Japan Blog
|
Discuss »
JAV porn star Saki Otsuka has turned photographer to make her own photography book, called, temptingly, "Mitsubai nude", to be released this month by ERECT magazine.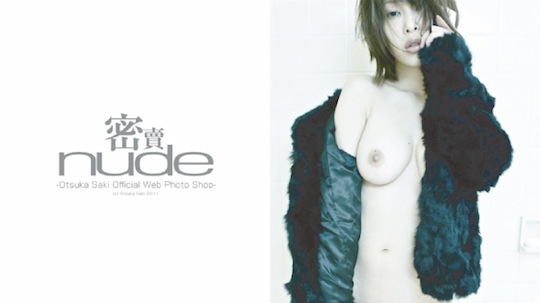 The magazine is an annual journal focussing on underground manga and subcultural figures, and this photography book is a kind of spin-off. The magazine itself is not pornographic but Saki has been a contributor before and, as the name ERECT perhaps hints, one of the backers is apparently a porn company.
"Mitsubai nude" (mitsubai means "bootleg") will feature Saki in a number of aquatic and sensual poses . It's being released with a lot of fanfare, including a digital version with numerous other models, and even a mini exhibition at UPLINK in Tokyo from mid-June.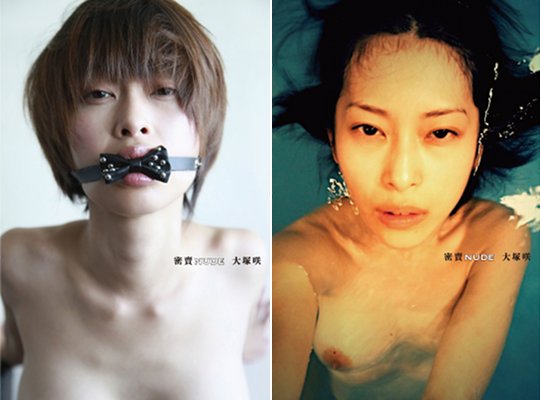 Porn stars moonlighting as photographers is quite in vogue now. There's also Yuka Osawa (aka Elly Akira), who is both photographer-artist and also popular slinky JAV starlet.
Saki has more than 700 adult titles to her credit and is quite a veteran of the scene, famed for her immaculate bust. We hope this new career path doesn't completely take over, though, since we definitely prefer her being in front of the lens!
Tags: Japanese pornography, JAV
Category: Erotic Japan Blog
Other categories: Hands-on Reports, Product Releases
No Comments yet »
RSS feed for comments on this post. TrackBack URI
Leave a comment
Presented by Tokyo Kinky