Written by: Tadashi Anahori on May 3, 2012 at 1:29 am | In
Product Releases
|
Discuss (2) »
Japanese girls are great. Okay, any reader of this blog will already be well aware of this fact.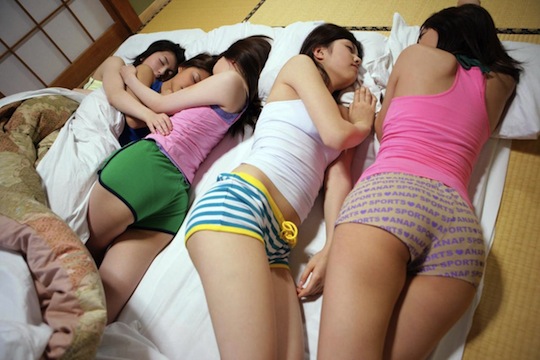 We love Japanese girls and we also love anime girls, since they can be even sexier!
So when there's a masturbator based on a nubile virginal anime girl, we just have to close the door, unwrap it — and get started!
Yosei Fairy Masturbator is exactly this, a soft onahole toy with Safe Skin realistic texture. The super tight twirling passage curves into a stimulating bend, before finishing in a "chamber of pleasure". Check out the body, which has two breast buds, sweet nascent nipples that are aching for your caress.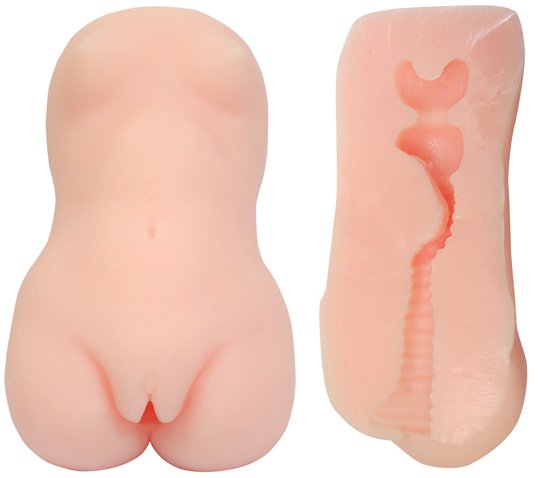 And the hole itself is a beautiful virginal ribbed passage that you will be the very first to explore with your cock.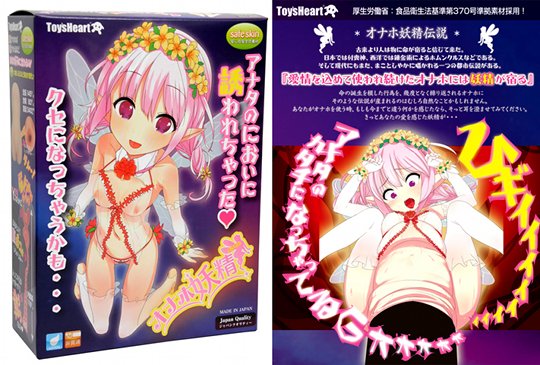 Tags: japanese sex toys, masturbator, Onaholes
Category: Product Releases
Other categories: Erotic Japan Blog, Hands-on Reports
2 Comments »
RSS feed for comments on this post. TrackBack URI
[...] Tokyo Kinky – Sex and Erotic in Japan » Yosei Fairy Masturbator for … [...]

Pingback by Japan kinky | Zumroo — May 5, 2012 #

[...] been having lots of fun with masturbators based on sexy Japanese anime girls [...]

Pingback by Tokyo Kinky – Sex and Erotic in Japan » Tomeko Idol Onahole for all your Japanese anime girl needs — May 11, 2012 #
Leave a comment
Presented by Tokyo Kinky