Japan Sex Tourism Kumamoto Onahole is brilliantly parodic regional Japan-inspired masturbator
Who says the Japanese don't have a sense of humor? In fact, it often mixes very curiously with their sense of sexuality, too.
Parody is a very healthy element to the adult industry and many toys reef of various aspects of pop or subculture, including anime, well-known consumer products, and more.
Our recent favorites include the Kimi no Ana Your Name Kimi no Na wa Parody Onahole and DanMachi Hestia Strangle Hole.
Now we have spotted this new one: the Japan Sex Tourism Kumamoto Onahole.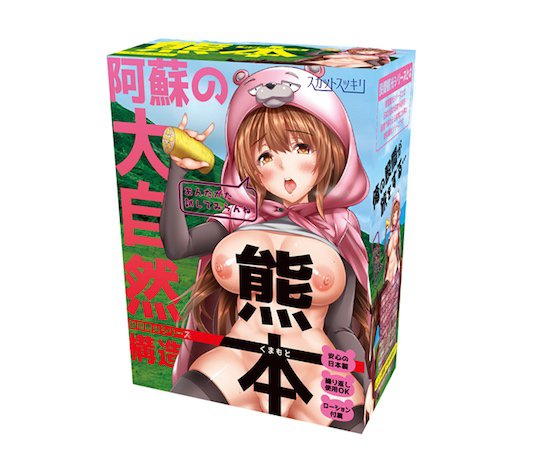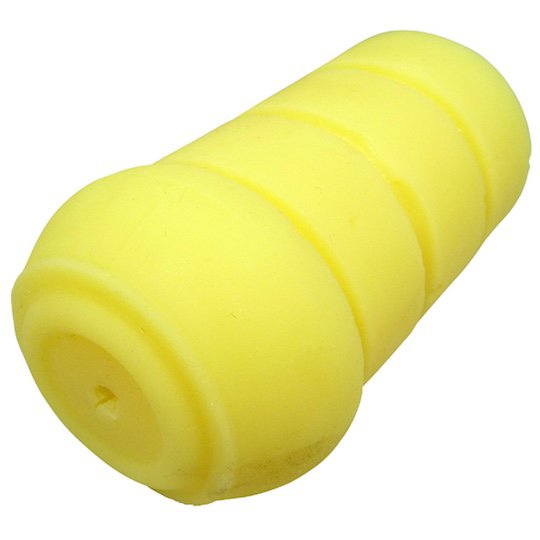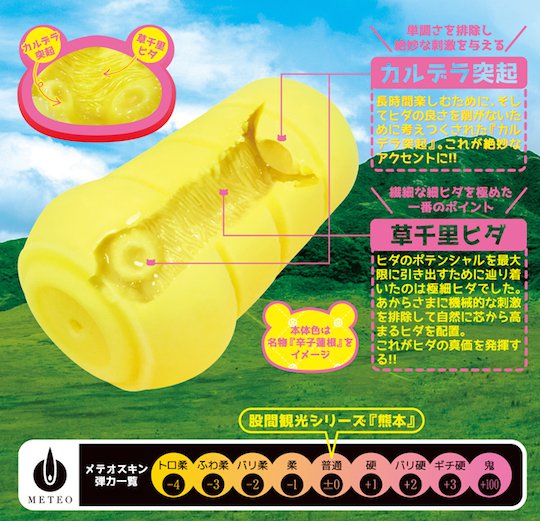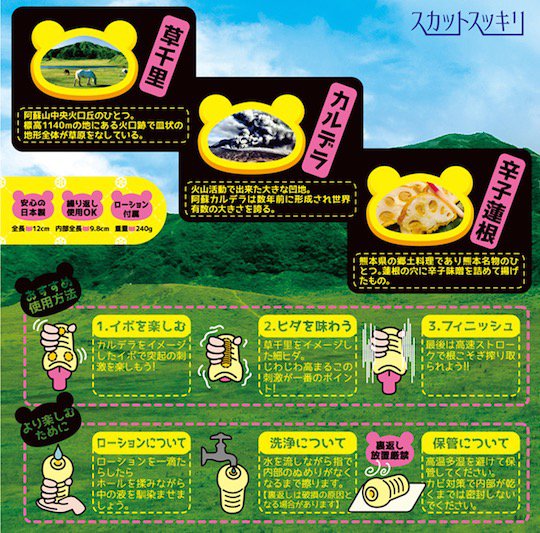 It stops short of actually parodying Kumamon, the wildly popular Kumamoto Prefecture mascot (though there is a parody lubricant based on Funassyi), given the litigious nature of the licensers, it is still a hilariously original design — and also a great sex toy on top of all the mirth!
As our friends at Kanojo Toys note, the Japan Sex Tourism Kumamoto Onahole mimics famous places in Kumamoto. And so we have inner hole ribs in the style of the Kusasenri prairie, and two bumps at the entrance and far end that imitate the caldera of the volcanic Mt Aso. Even the yellow color (in itself, pretty unique) is meant to represent the prefecture's mustard-stuffed lotus root delicacy kurashi renkon.
So… fancy trip down south to Kumamoto?