More images from Moemi Katayama nude photo book Rashin
You may recall our glee when advance images appeared showing busty gravure model Moemi Katayama fully in the buff — bush and all — for her new photo book, Rashin.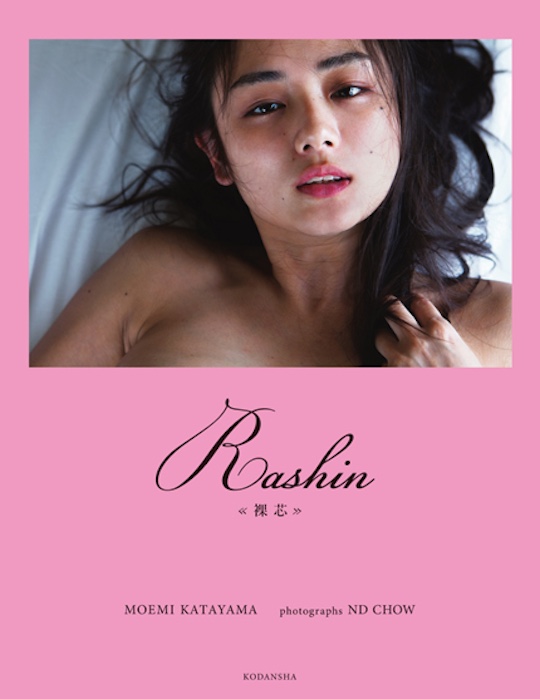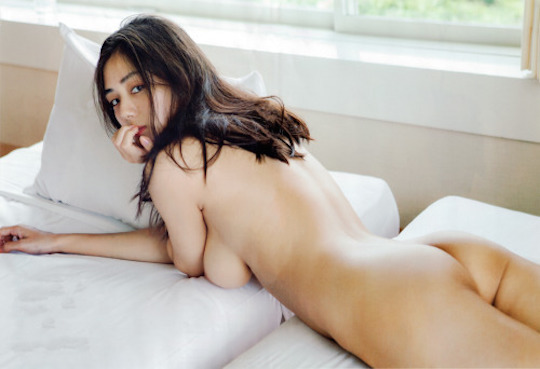 It's rare for a gravure model to make the switch to a hair nude shoot (okay, so she's wearing clothes but they are see-through, so this is basically full-frontal stuff) just as her career is starting to get going. Normally they wait until they are over 30 and things are not looking great for them, such as Haruna Yabuki did recently (though hair nudes were originally used by some stars to launch their careers).
Or perhaps Katayama knows that, already in her late twenties, her gravure career — which only just started to take off — will be too short and she needs to milk her body. Or maybe she just loves taking off her clothes. Who knows. But the visual results are great, regardless of the raison d'être for the photo book.
We promised to blog again with some more images. Well, true to our word, we have been biding our time, hoping more quality scans would appear online.
Unfortunately, they are few and far between, but we do have these to go on. We've thrown in an older image just for some extra fun.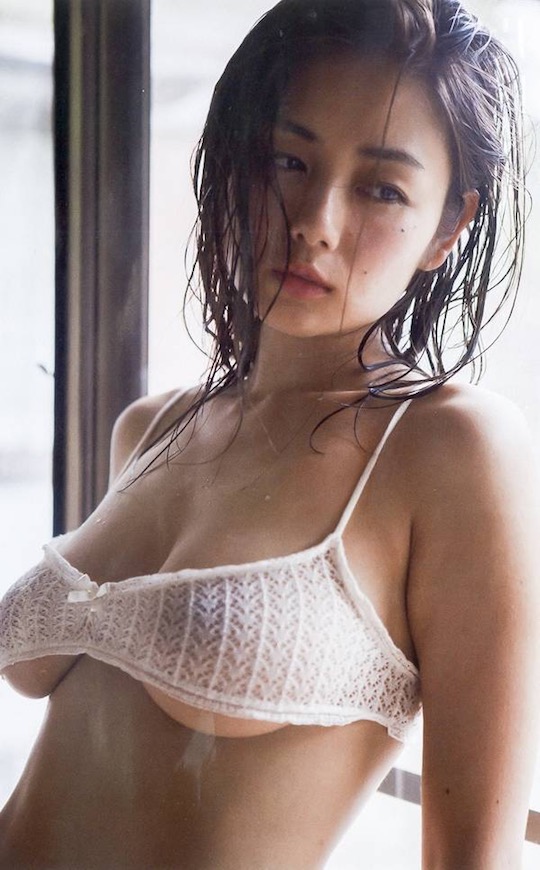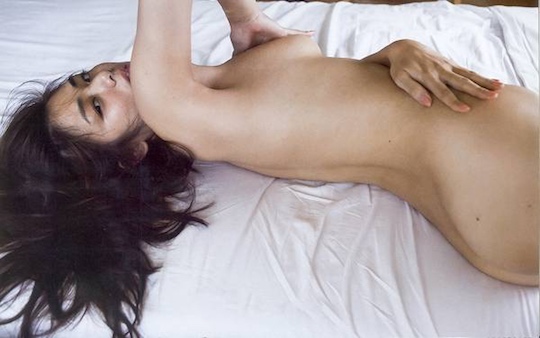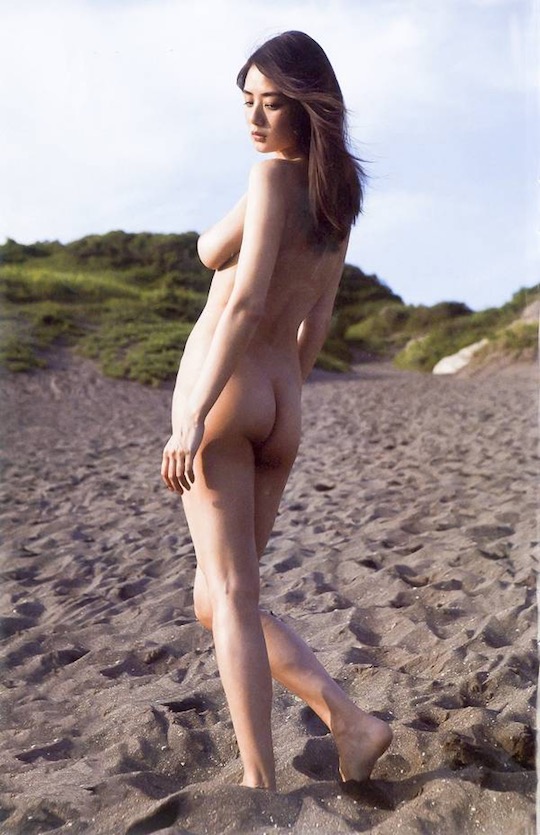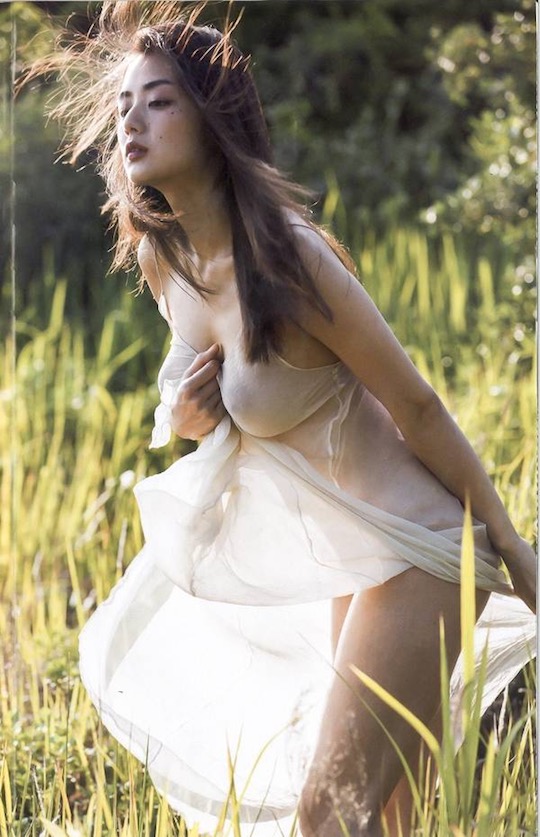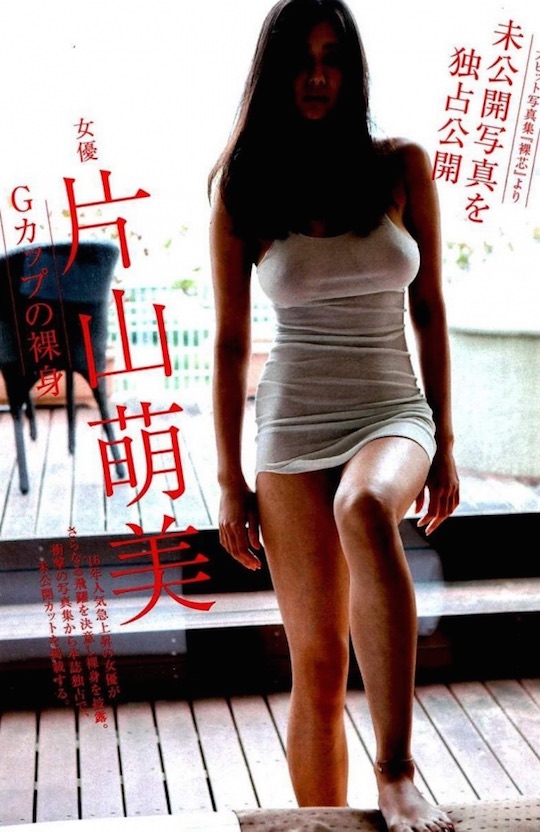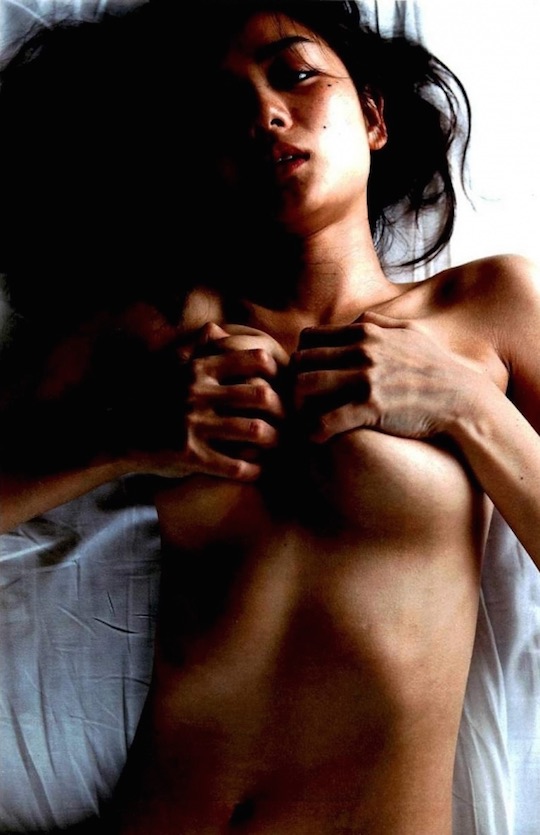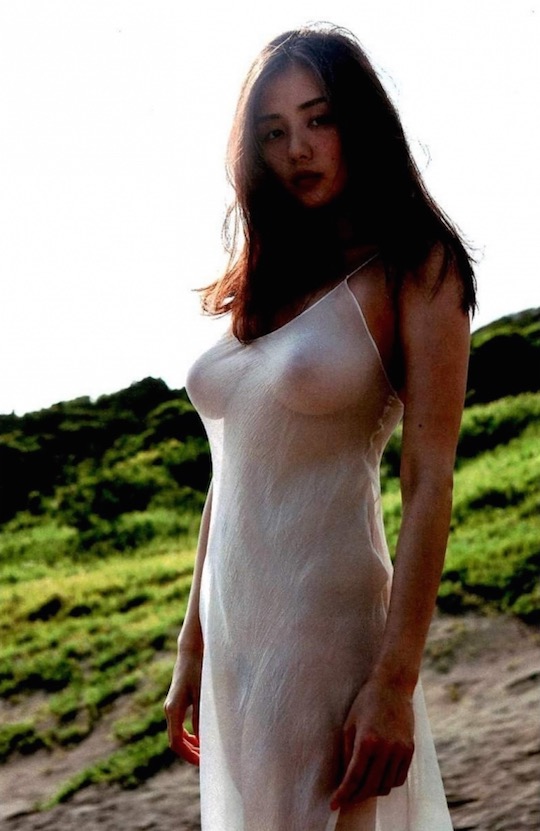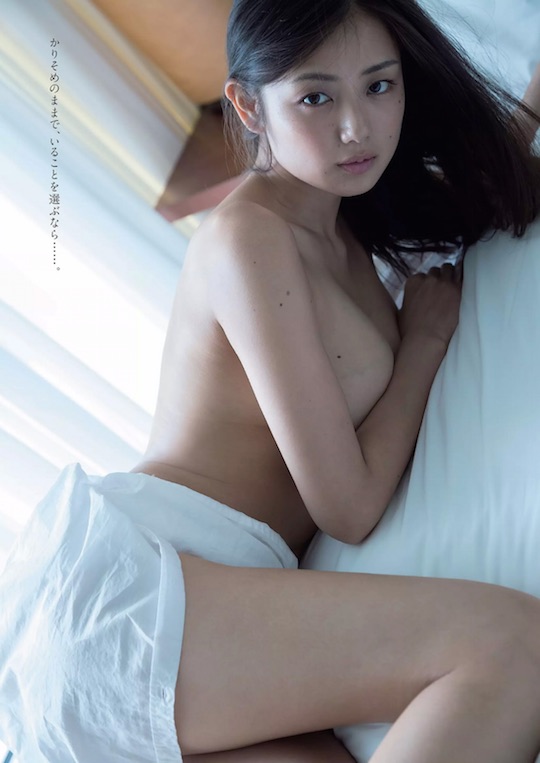 See the other images from Moemi Katayama's hair nude photo book Rashin.