Hello Kitty Vibrator for Super-Cute Sexy Time
Ever fantasized about getting off with Kitty-chan? Don't say you haven't because we've all been there. The big eye, the cute bow…irresistible. She might not say much, but she doesn't have to. Of course, this version of Hello Kitty is pure vibrating pleasure: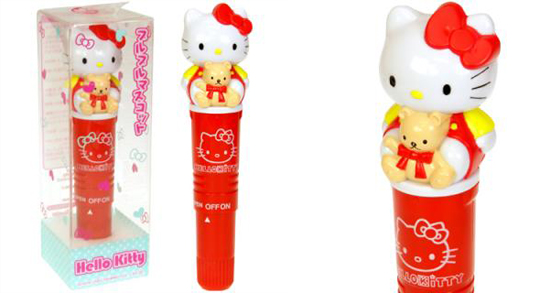 She works as both a standard massager and for more…err…nefarious purposes!

Get your own Hello Kitty Vibrator at the KanojoToys online shop and be as cute as you are sexy during playtime.