Written by: Tadashi Anahori on January 23, 2012 at 1:55 pm | In
Erotic Japan Blog
|
Discuss »
One of Japan's most popular "entertainers" these days is Mana Ashida, a child actress aged just seven years old.
In her latest TV advertising campaign, some innovative ad guys came up with the idea of having Mana dance in a sexy move reminiscent of Korean girl band KARA.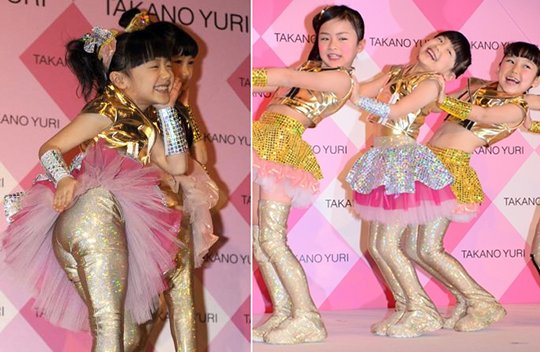 So we get to see Mana-chan gyrate her "thighs" while wearing a short skirt. K-pop group KARA alone have caused a sensation here and in their native Korea for their too-sexy dance moves. So apparently getting a young infant to imitate their groove was a good idea…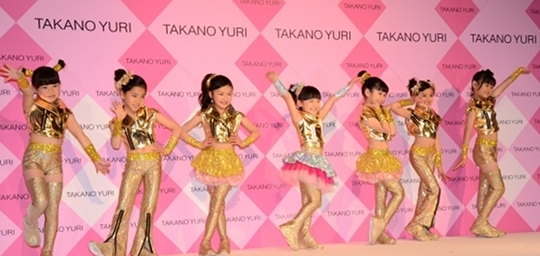 We guess the gimmick is the fun of marrying one popular icon with another booming trend. But boy, did you guys screw this up! This is about as low as it can get — overtly sexualizing a seven-year old just to sell some beauty products!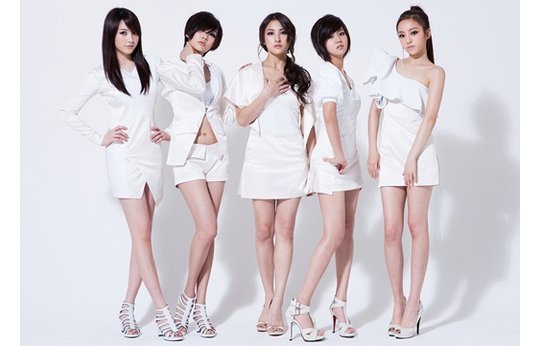 Tags: K-Pop, Kara, Lolicon
Category: Erotic Japan Blog
Other categories: Hands-on Reports, Product Releases
No Comments yet »
RSS feed for comments on this post. TrackBack URI
Leave a comment
Presented by Tokyo Kinky