Written by: Tadashi Anahori on August 23, 2012 at 11:53 pm | In
Erotic Japan Blog
|
Discuss »
After police predicted an unprecedented amount of fans would gather, the last chance to "meet" Atsuko Maeda while she is still a member of terrible pop "music" band AKB48 has been cancelled at the last moment.
On August 20th some five hundred thousand people were in Ginza to watch the victory parade of Japan's returning Olympians (despite many of them putting in slightly mediocre performances). Not sure if half a million were expected to witness pre-solo career Atsuko head to her swan song concert at the AKB theater in Akihabara, but apparently public safety fears prompted a change in plan.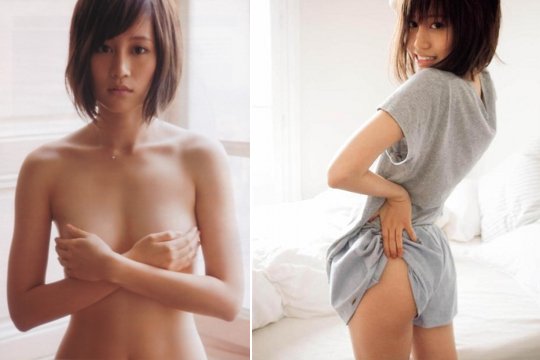 Atsuko was planning to hold a kind of "entering the theater" parade event on top of the final performance, where she could be with her fans one last time (before going solo and releasing more money-making CDs).
Before the concert on August 27th, she was expected to ride a vehicle and be driven like the Pope around the Akiba vicinity, waving to her adoring masses lining the streets. Sadly no one will get to see this spectacle of Atsuko Maeda pretended to be a queen…
Of course, this event (and the final performance) is supposed to be all about "the fans"… That's why the performance is ticketed and with tickets now being sold on for insanely inflated prices. AKB's management really cares about otaku, especially when their wallets are concerned.

Tags: AKB48, Atsuko Maeda
Category: Erotic Japan Blog
Other categories: Hands-on Reports, Product Releases
No Comments yet »
RSS feed for comments on this post. TrackBack URI
Leave a comment
Presented by Tokyo Kinky