Busty idol Yuno Ohara accidentally reveals nipple in gravure shoot
A glimpse at the holy grail has slipped through the censors into the public domain.
Gravure idol Yuno Ohara has posed for Weekly Shonen magazine. The 19-year-old former member of Dream5 has an F cup that promises to serve her well in her gravure career.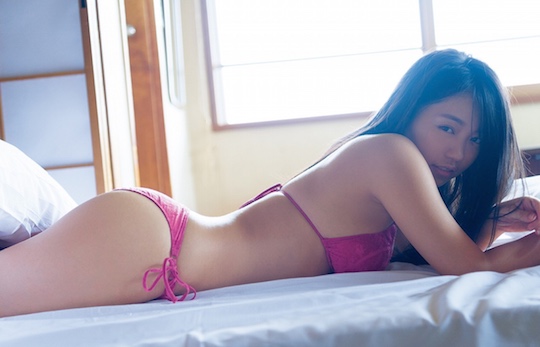 A few idols strip off for nude shoots when they get older and the job offers dry up. After all, what better than a hair nude shoot to revive a flagging career? It sometimes works wonders. An even smaller number of idols pose nude when they are still young, such as Rie Miyazawa, Miho Kanno, and Chiaki Kuriyama. For this, we are eternally grateful.
But Yuno Ohara has done something different — and presumably not by choice per se. She apparently posed for an ordinary glamor shoot in lingerie but had a slight wardrobe malfunction partway through. No one noticed or they forgot to digitally touch up the photo. The result was, it seems, that the uncorrected shot of her with her nipple poking out made its way into the magazine's pages.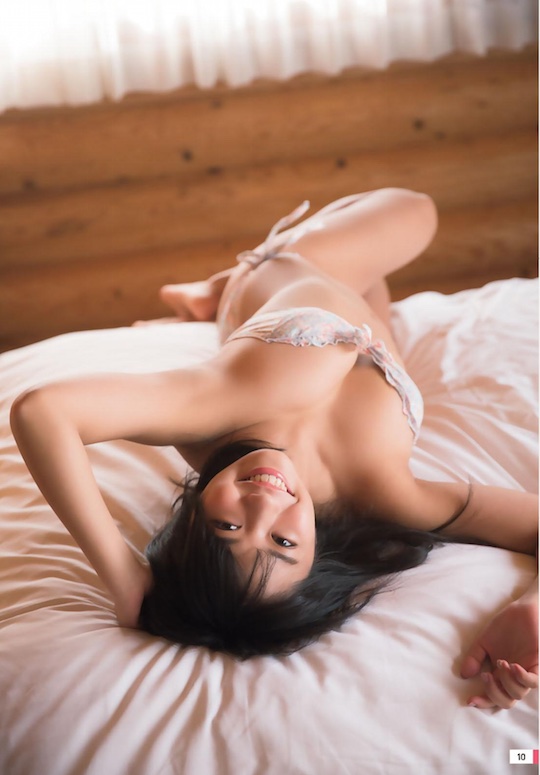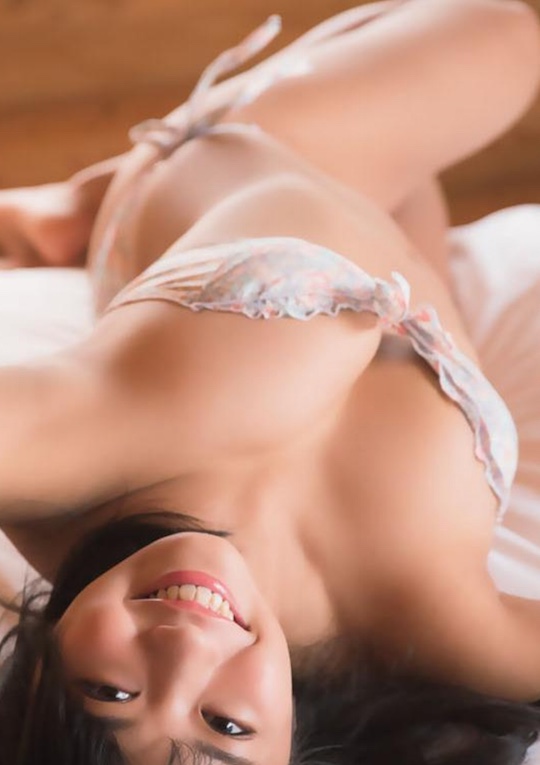 It's hard to imagine that this was specifically approved by the model's agency or the magazine editors. It surely is just an oversight.
Before our groins stir too much in anticipation, however, we should keep in mind that Yuno does not actually have her extraordinary breasts on full show for her countless male admirers. As amazing as that would be, it is too much to hope for at this stage. In fact, it's more accurate to say we can here glimpse Yuno Ohara's areola, rather than her nipple, but even this is enough to keep us happy for now. And for more, we can always pray to the Shinto gods of gravure.