Yuki Mamiya has hot threesome sex scene in Wet Woman in the Wind
Wet Woman in the Wind (Kaze ni nureta onna, 風に濡れた女) was released in Japan in 2016 to relatively little fanfare and the "queasy sex romp" even escaped our busy radar screens. (It seems it was one of the Roman Porno reboots we wrote about at the time, but we only seemed to take notice of Anti-Porno.)
We are catching up with it now and finding there are some merits to the sex drama, about a washed-up Japanese playwright (played by Tasuku Nagaoka) in search of himself in the countryside.
It stars the lovely and nudity-friendly Yuki Mamiya alongside Michiko Suzuki, who is not an actress we have heard of before and seems to have just one credit to her name.
In the first sex scene, Michiko Suzuki wears a figure-hugging dress that she slips off when she seduces the lucky protagonist on a sofa. She then starts riding him naked as she really gets into the sex. Randomly, Yuki Mamiya then comes in while holding a lamp, clambers onto the writhing couple, and joins in the sex.
Other sex scenes features the main guy alone with Yuki Mamiya (including one in which she emerges through a roof mid-coitus) and also one where Suzuki has sex outside.
The sex scenes are easily available on streaming sites if you do a bit of searching. We took some so-so screengrabs to give you a taster.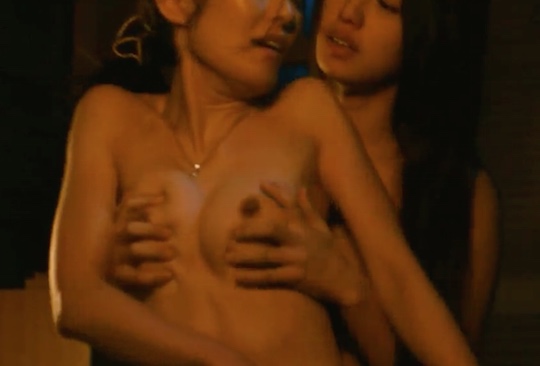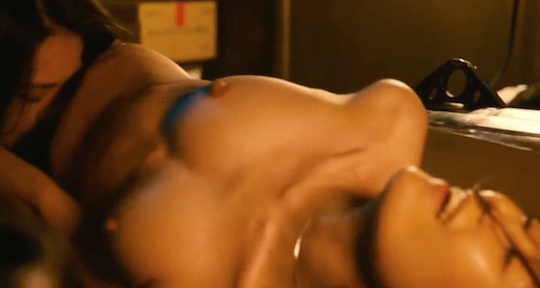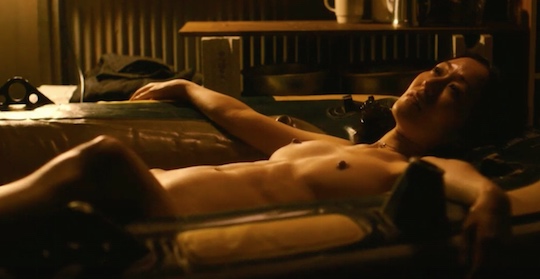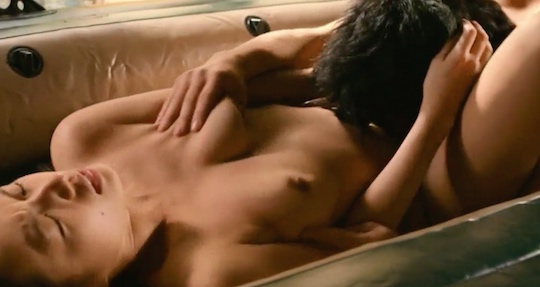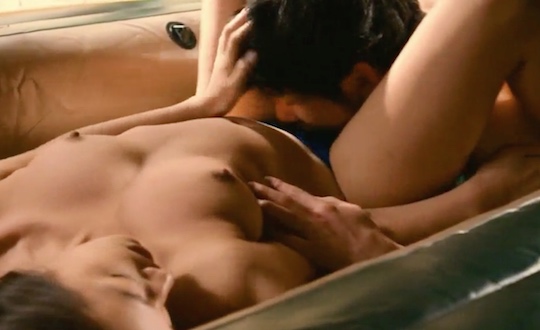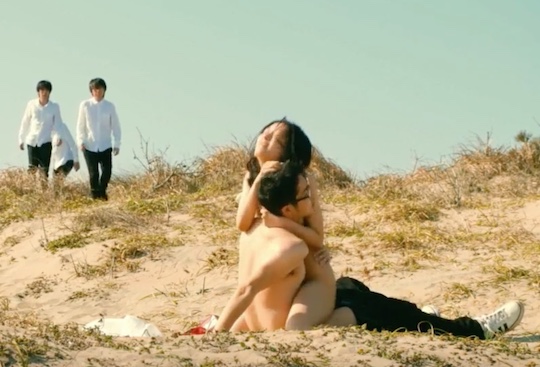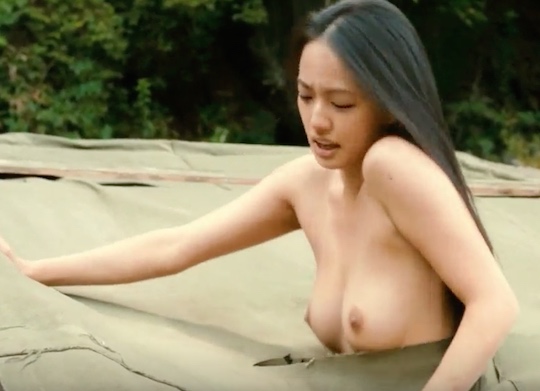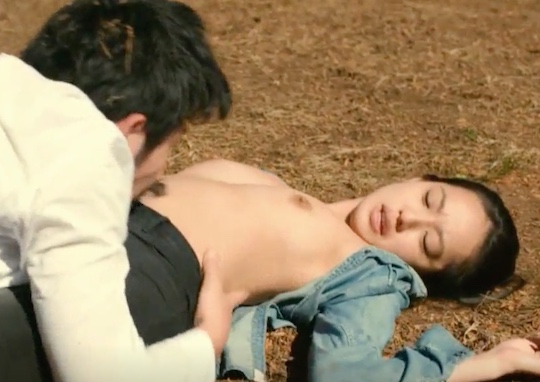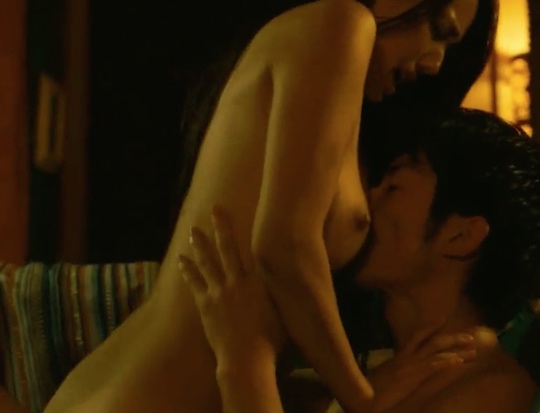 Formerly known professionally as Yuki Mogami, Mamiya is one of the to-go actresses for soft-core and erotic movies in Japan. Her previous nude credits include Sweet Whip (where she did full-frontal nudity), The Crawler in the Attic, and Torture Club.
She also appeared in a great (and hot) Durex commercial.